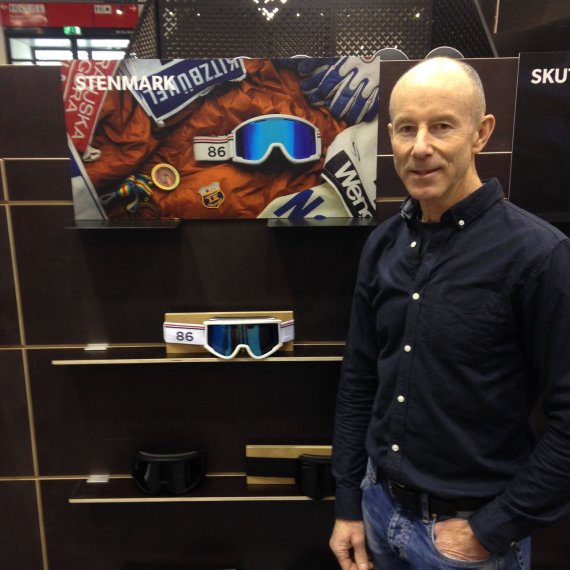 He looks good at the age of 61 – and he is just as shy as ever: anyone who walks through the halls of the ISPO Munich with the living ski legend Ingemar Stenmark in search of a quiet interview spot will soon realize that this is a bit too much of everything. "That's an incredible offer here," he says, "and so many people!"
The silent Swede has never been attracted to the spotlight before. But sometimes it just couldn't be avoided: for example in the 86 world cup victories he won in the 70s and 80s in slalom and giant slalom. Or at the two Olympic gold medals 1980 in Lake Placid. Or the five World Cup titles. It is hard to imagine that he was even more dominant than his successor Marcel Hirscher is today.
However, he knows the stars of today only from television - except for Lindsey Vonn. There was a meeting arranged, because the US racer wants to hunt him down his old record. He hasn't watched a race live on site for a long time, he says: "In 2006 I was at the Olympics in Sestriere - but that's it." He now follows the games in Korea from a distance - far too much hype over there.
Stenmark ventured into the hustle and bustle of ISPO Munich for the Swedish ski goggle manufacturer Spektrum in Hall B4, where they have produced a hand-signed, limited edition "Ingemar Stenmark 86 Edition" for the 86 World Cup victories.
When the Swede compares the modern equipment with that of his active time, he has to laugh: "I got four pairs of skis for the whole winter from my ski manufacturer Elan: two for slalom, two for giant slalom. I think they have more..."
And this applies not only to the equipment, but of course also to the finances: "At that time there was no prize money for the winner. Sponsoring was only possible through the ski, binding and clothing supplier. But it really wasn't a lot of money." After all, as an advertising figure, he earned a little extra: for Saab and an orange producer.
If you were to put it in a time machine with the options of the 1970s or now time, his decision would be quite clear: "Absolutely into today! I'm not looking back." And how good is he on skis? That's when he says, "I'm doing almost nothing but cross-country skiing." No more ski races at all? "That was two years ago. Against Gunde Svan, the ex-cross-country skier. I won, but I wasn't satisfied with my run at all."