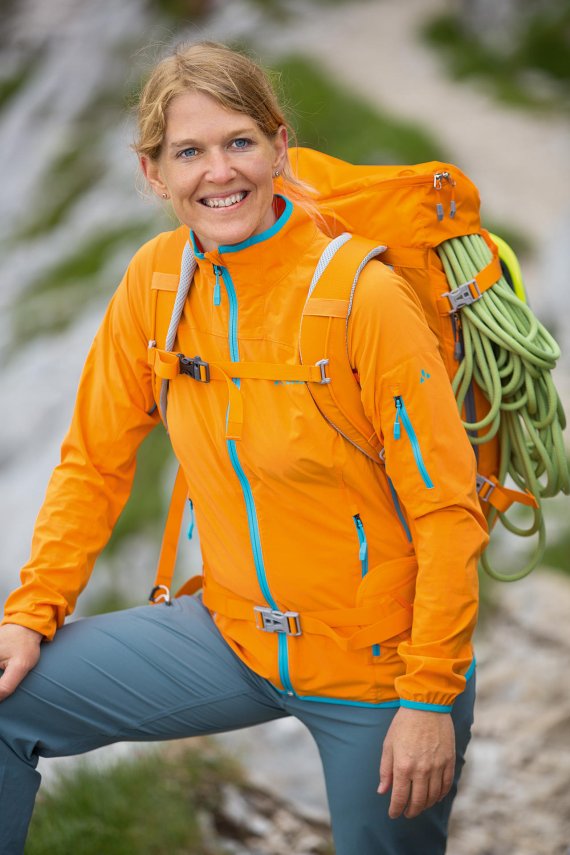 Ms. von Dewitz, congratulations. Vaude was recently named "Most Sustainable Brand" by the "German Sustainability Award". What do you feel makes Vaude the most sustainable outdoor brand? 
Firstly, I have to pay my respect to our outdoor industry in general. Within the textile industry, the outdoor sector is the most advanced in terms of sustainability. This is partly down to the fact that it has really been in the public eye. Many of our competitors are involved in various sustainable projects and issues. The breadth and depth of what we do, in all our business activities, starting with environmental management among upstream suppliers, green materials and recycling opportunities, through to climate neutrality and transparent communication – I don't see that anywhere else.
How do customers currently perceive the Vaude brand?
At the moment we are held in very high esteem. The outdoor industry is not in the greatest period of growth at present. There is a lot of consolidation and concentration on the outdoor market. We are noticing that our positioning is really helping us.
How is that? 
We are seen as an established company, and as one of the few winners among the premium brands.
Sustainable materials are 10 to 15 per cent more expensive, and 5 to 8 per cent of this is passed on to the customers. It is all well and good being ecological, but are customers willing to accept the increase in price that comes with environmental sustainability? 
Let me give you an example: we have bags that were previously made of PVC – a material that is very robust and long-lasting, but which is harmful to health and is not biodegradable. The PVC-free alternative, which we are now using after two years of research and development, is 100 per cent more expensive. We obviously have no hope of making the product 100 per cent more expensive. However, we have converted anyway. Other materials are not so much more expensive. At a rough estimate, sustainable materials cost manufacturers an average of ten to 15 per cent more – with all the certifications, etc.
How much of that can you pass on to customers by way of price increases?
Experience shows that is five to eight per cent.
Does the maths add up? 
Brands often have a small proportion of its products that are sustainable. They then try to offer these at higher prices. That is really difficult. In contrast, we have managed to ensure that our entire brand is synonymous with sustainability. In the customer's opinion, that makes our products more valuable. That is why we said back in 2008 that we were either going to commit fully, or not do it at all. You have to be fully committed for it to have any effect.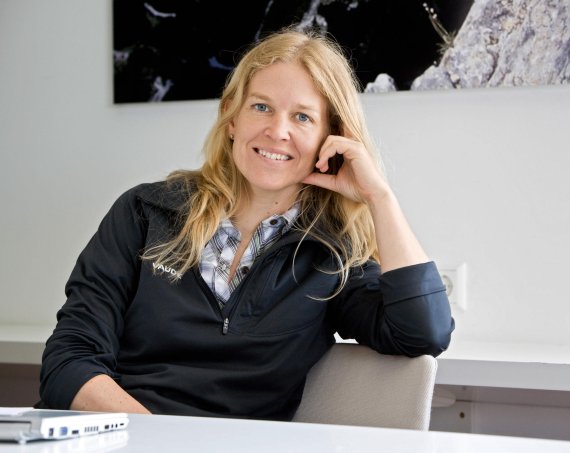 How is it working out with customers who are faced with an enormous selection and possibly don't know anything about Vaude's sustainability philosophy? 
With the industry currently in crisis, we are the brand that is winning, whilst others are losing. The customer is turning to our product. The shortcoming of the outdoor industry is that products are increasingly similar. There are too many brands, too many products, too much mishmash. Thanks to sustainability, we are managing to achieve a different design language, a different appearance, a totally different approach.
"We are David amongst the Goliaths. We cannot afford to buy an image."


How do you position your brand as one of the few family companies out there?
I see us as David amongst the Goliaths. We are in a far weaker financial position. That is just how it is. We cannot compete with major television advertising campaigns, such as those currently being run by Jack Wolfskin and Schöffel. We cannot afford to buy an image.
What can you do? 
Our great strength is that we are developing a culture, that we stand for values, and live according to these values. Compared to companies managed by financial investors, family companies can show a different type of sustainability. A sustainability that is not only socio-economic and ecological, but a continuous, long-term course with clear values and a clear culture.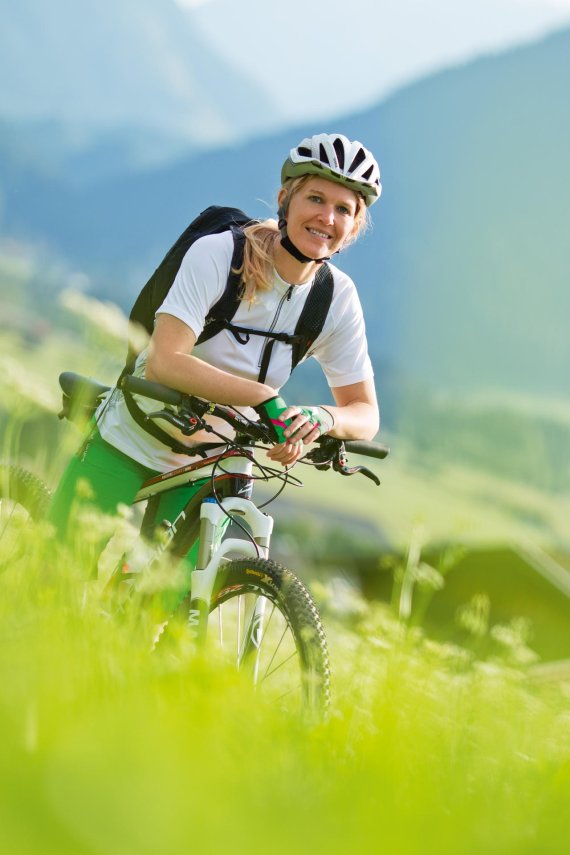 Sustainability and environmental awareness appear to be a typically German issue. Why does this model not work on an international scale?
I disagree. There are studies, which ask people what they expect of companies. All over the world, 75 to 80 per cent of those asked have the same expectations of companies as they do of governments. That is: to improve the quality of life, have a positive impact on climate change, fight poverty, etc.
"Awareness of sustainability is particularly high in countries that are dramatically affected by environmental damage"
Is that true?
There is a green index, which monitors sustainability awareness. We thought for a long time that Germany was special in this regard. However, Germany is in the pack in this index. Awareness is particularly high in countries that are dramatically affected by environmental damage. People in Beijing who have to wear a breathing mask every day are obviously very environmentally aware.
What can you conclude from that?
Sustainability has its finger on the pulse. It fulfils a longing to purchase products that see us take responsibility. This principle is at play all over the world, including far away from Germany.
You have devoted yourself to sustainability and nature. Is that where the motivation came to become official sponsor of the German Alpine Club? 
The DAV and Vaude are simply a good match: we share a love of the mountains and mountaineering, as well as a desire to protect nature and take responsibility in that regard. We are good allies.
Finally, a personal question: You are the head of a company and mother of four – how do you manage to get into the mountains at all?
I regularly head into the mountains. That is really important to me. Nothing is nicer than recharging your batteries that way. I sometimes go with the entire family, sometimes just with my husband, sometimes with friends...