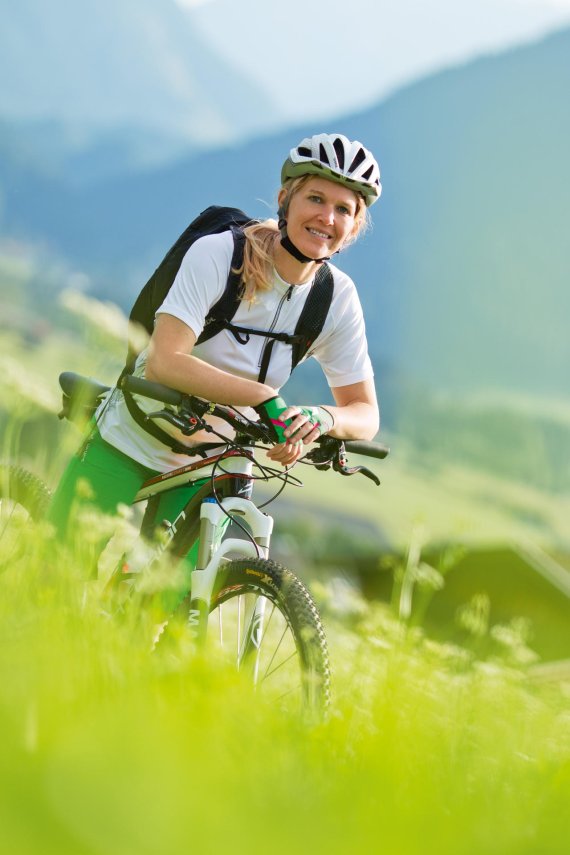 In 2009, Albrecht von Dewitz handed over the running of the mountaineering brand, Vaude, to his daughter, Antje. She had previously been using her degree in Cultural Studies to try out a variety of different occupations.

It helped her find her way in life, she says. She completed internships with the German newspaper 'Süddeutsche Zeitung,' and with the Goethe Institute in Côte d'Ivoire. However, at the age of 36, she found herself back in the province of Baden-Württemberg, working for the business that was founded by her father in 1974, when Antje von Dewitz was just two years old.

Developing a strategy: sustainability
How was Vaude to proceed when her father retired from business operations almost three decades later? His daughter developed a strategy, in which one topic clearly took precedence: sustainability.

She says: "You have to do things properly if you want them to be effective." The family business was to become a pioneer, both ecological and family friendly.
Now, six years later, they've got a lot closer to achieving that goal. On November 27, 2015 Vaude was distinguished as the most sustainable brand at the German Sustainability Awards Ceremony, held in collaboration with the German government to honor sustainable services in economy, neighborhoods and research.

Daily running of the business
"Vaude is Europe's most sustainable outdoor equipment company. In-house, sustainability plays a big role in every way possible, spanning from the management level right to the daily running of the business. Yet, Vaude also shows itself as a flexible, outward-looking sustainable brand, working on such innovations as an online second-hand shop for branded outdoor clothing, and its own label 'Green Shape.' 'Green Shape' guarantees that every material used – from inner lining to buttons – are resource-efficient, made from sustainable materials and manufactured on a fairer production line," elucidates the jury in their statement.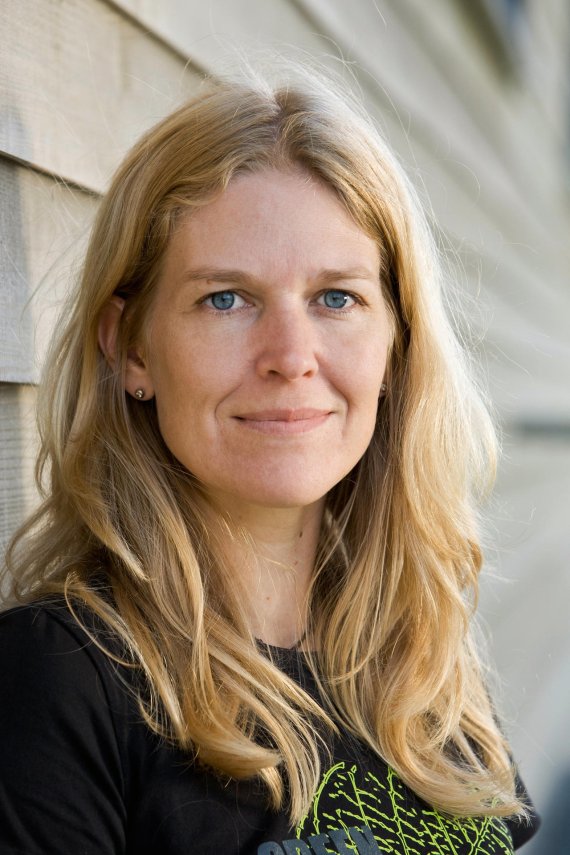 Dewitz cycles to work 
For Antje von Dewitz, working in harmony with nature, taking the somewhat awkward term 'sustainability' and using it to set an example in as many ways as possible, are matters very close to her heart. The 43-year-old would like to make more people aware of environmental issues.

She takes measures to make this possible, for example by offering her employees sheltered bicycle spaces and the opportunity to rent e-bikes. But Antje von Dewitz knows that change starts small. Every morning, she cycles the six kilometers between her home and the company's office, which have recently been sustainably converted.
Early days with rucksacks and tents
She has a degree in Cultural Studies, and grew up in a tranquil little village near Lake Constance with her two sisters. Her family originally come from Bremen, are evangelical Christians and speak the standardized form of the German language. 
As a result, her family were seen as foreigners in the region, where Catholicism is the dominant religion and a particular dialect is spoken. It is, nevertheless, the place she calls home.

This is partly due to her father's business in Tettnang-Obereisenbach, which in its early days produced rucksacks and tents. Later on, in part thanks to Antje von Dewitz, Vaude was able to expand its range of products.
An intern turned marketing director 
For a long time, she was not the obvious candidate to follow in her father's footsteps and manage the family business. Her degree in Cultural Studies that she studied in Passau (Germany) opened up many opportunities, and she filled her holidays with internships both in Germany and overseas.

Her last internship was with her father's own company. There, she was in charge of a new business concept, a challenge that captured her attention and eventually drew her into the company.

"Paving the way for her future"
In her late twenties, Antje von Dewitz set up the new division "Packs n' Bags," the company's own line of bags and suitcases, which was intended to expand Vaude's clientele to city dwellers and non-mountaineers.
However, Antje von Dewitz returned to university for three years in 2002. She wrote a thesis on efficient working conditions in medium-sized businesses. Looking back, she describes these years as "paving the way for her future." She returned to Vaude as a marketing director with an independent entrepreneurial outlook on life.

However in the beginning, things didn't go as planned, when she realized on her first day at work that she was pregnant. Her first thought was to leave again. Instead, she stayed and began taking her child with her into the office. To ensure that the company is geared towards employees with children, she set up a child-care scheme for the business.
Working part-time or from home  
There has since been a nursery established within the company's grounds. As CEO, she wants to allow her colleagues to reconcile family and work. This incudes various popular models for flexible working hours and the possibility of working from home – a good 50 per cent of all Vaude employees work part-time.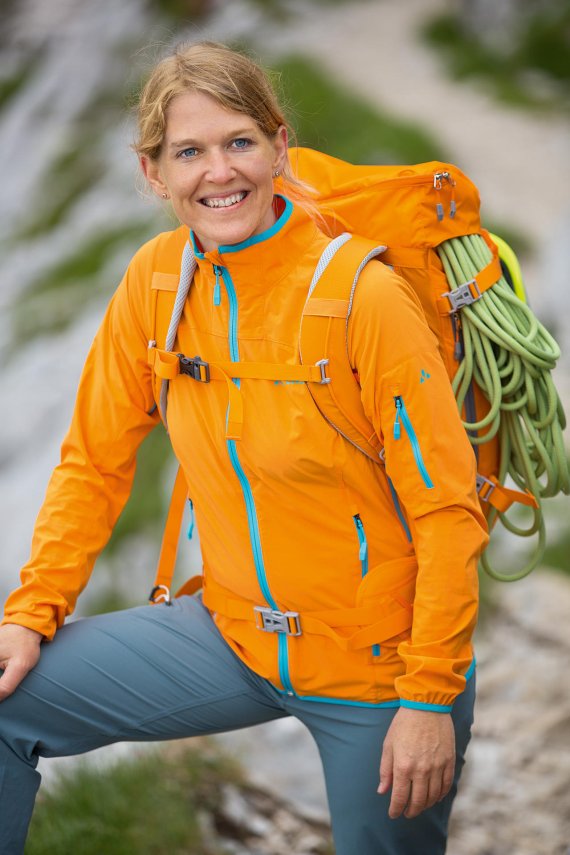 As CEO, von Dewitz herself has herself managed to strike a balance between having a family and managing a business of around 1,600 employees (around 600 in Tettnang and 1,000 in the Vietnam factory) that holds strong in the declining outdoor sector. She streamlines her appointments and diary as much as possible, ensuring she makes time for her four children and partner.

Revenue of the business very important
Her guiding principle is to try and be home by 5pm twice a week – an extraordinary ambition for a CEO. Her father is the company's main advisor, and he included an interesting clause in the contract: if the revenue of the business is under the industry's average value for two or three years, the CEO will be removed from their role.

As a family business, Vaude is not required to publish its finances; the revenue is however estimated to be just under 100 million euros. But what about the profit? Well, it doesn't help that the CEO is a pioneer of sustainable business. Having a focus on sustainability doesn't come cheap.

Despite this dilemma, Antje von Dewitz has not lost her sense of humor. When recently asked in an interview about her own small sins against the environment, she said: "My husband is my eco-disgrace – he drives a car!"