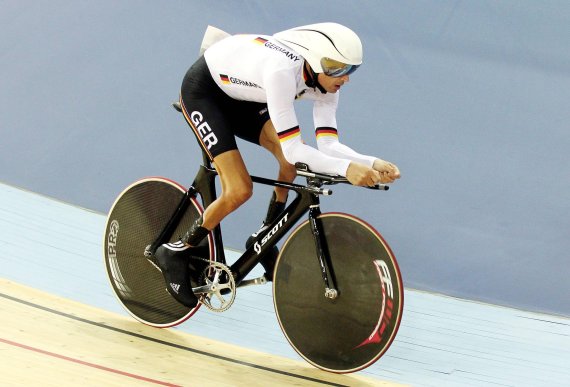 Michael Teuber is a true entrepreneur: The athlete, who lives in Odelzhausen near Munich, cannot be stopped, neither in his private nor in his professional life. His wife Susanne has long since capitulated when Teuber races through the Munich countryside on his bike or sets his mind on climbing Mount Kilimanjaro.
Since he was 20 years old, Michael Teuber has been a paraplegic. A friend of his had a car accident on their way to a surfing vacation. Since then, Teuber can no longer control his legs below the knee joint.
For gold at Rio 2016 there was 20,000 euros bonus
His power for the insane performances in sports comes from his thighs - and from his head. Michael Teuber impresses with his motivation and fighting spirit.
He has proven in his book "Aus eigener Kraft" that he can not only attack hard in time trials: Teuber names the grievances in German disabled sports and calls for more support from politicians.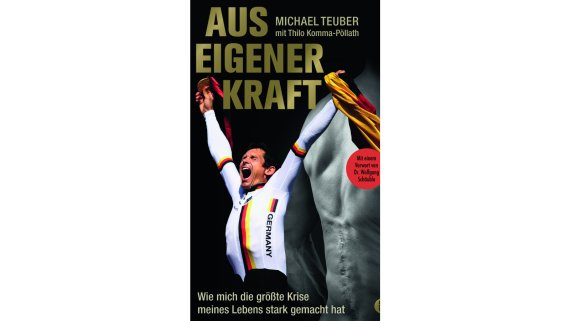 A step in the right direction was the long-demanded bonus adjustment for para-athletes. Rio 2016 was the first Summer Games in which German disabled athletes received the same medal bonuses as Olympic athletes. Michael Teuber benefited: He received 20,000 euros for his gold in the individual time trial on the road.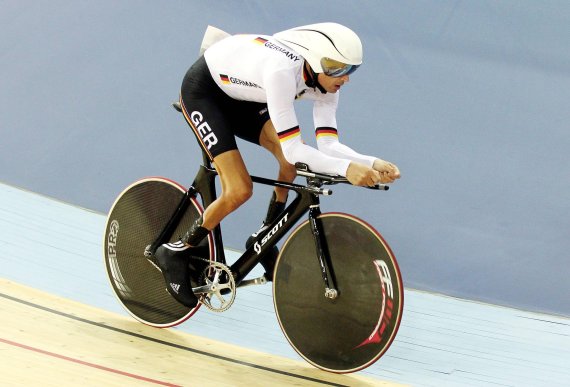 Interview with Michael Teuber
Teuber spoke with ISPO.com about the financial challenges in Paralympic sports.
ISPO.com: Mr. Teuber, you recently calculated that you had to make do with an average of 9,000 euros in funding over the past few years. How do you manage to pursue your sport under professional conditions with so little support?
Michael Teuber: Of course I couldn't feed my family with the money from Sporthilfe alone, that's obvious. With the monthly 150 euros as a Paralympic A-squad athlete and 400 euros from the top team sponsorship, that's not possible. And that's the crux of the matter: that adult people have to be shown some kind of sustainable perspective. That is not the case at the moment.
Other German Paralympic athletes, such as shot-putter Birgit Kober, even live on Hartz IV...
Yes, that is a sad story. With the little money they have, even medal winners like Birgit Kober can only live from hand to mouth. It is incredibly difficult to earn a living as a disabled athlete. Politicians and the public like to say, "You do the sport for yourselves and because you want success." But when the medal tally isn't right, people complain. At the Paralympics, we also win medals for Germany - but you don't get any credit for that in this country.
Teuber: Savings bank as most important sponsor
You still manage to earn enough money.
Fortunately, I have been able to gain some sponsors. And because my father had taken out insurance before my accident in 1987, it wasn't so hard for me at first. My house is bought and paid for.
Who supports you financially?
My most important building block is the regional sports sponsorship from Sparkasse Dachau, which has been with me for many years. I am very grateful for that. So that they have as little work as possible with me, I do the press work on my own behalf and supply the texts about my competitions for the homepage. And I act as a reliable representative. For the Bavarian Sports Association for the Disabled, I act as the state coach for paracycling - a 12-hour part-time position. And then I give lectures.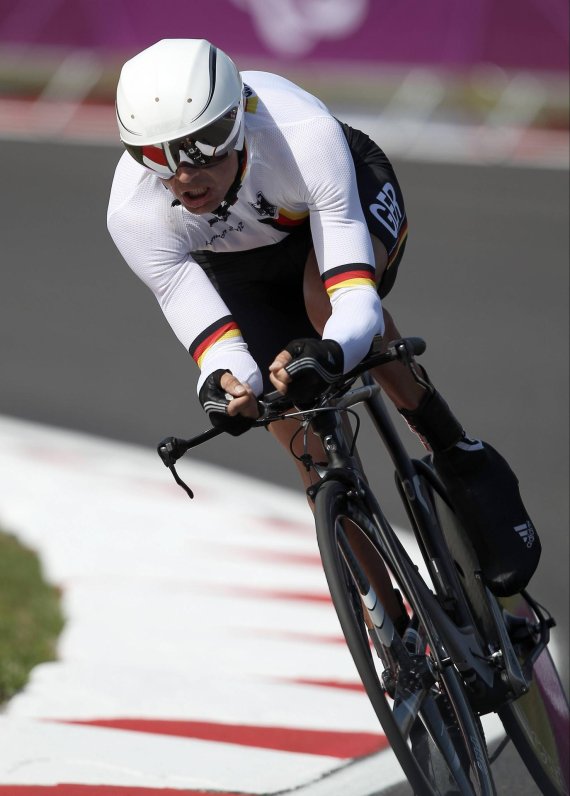 Sounds like a lot of work.
Well, there's hardly any other way. Everyone has to work, everyone has to generate added value in their lives. I'm a professional athlete, so if I want to do that, I have to market myself. As a business graduate, I also have a background in business administration. And there's one thing I quickly realized...
Yes?
You have to know your value. What costs nothing is worth nothing - the saying is not so wrong. If a company wants me to give a talk to managers or employees, then they have to pay for it. Then I say, "If you don't pay 2,000 to 2,500 euros, I won't come." I don't see why so many companies and associations rake in money from sports and I, as an athlete, am not supposed to get anything out of it.
Support in kind
There are nine company names on your homepage under the heading of sponsors.
These are mainly suppliers from whom I do not receive money, but benefits in kind. Paracycling is not necessarily a particularly inexpensive sport (Teuber's racing bike is worth over 10,000 euros, editor's note).
I get my bike from Scott, Paul Lange provides me with Shimano components and a small cost allowance, I get the wheels from Schwalbe, Adidas provides me with clothing and sports glasses, Uvex sponsors the helmets, and once a year I get my sports orthoses for my lower legs from Ortema. If I had to buy these, it would cost me around 10,000 euros.
And finally, there's PowerBar and LaVita, which supply me mainly with energy bars and juices.
You are 49 years old, Rio 2016 was your fifth Paralympic Games - how long will you continue?
In fact, this question does not arise for me. Age doesn't protect you from speed, as they say in cycling. (laughs) The Swiss Heinz Frei is still competing at the age of 58. In any case, I'm not aiming for a 9-to-5 job in any office after my sports career.