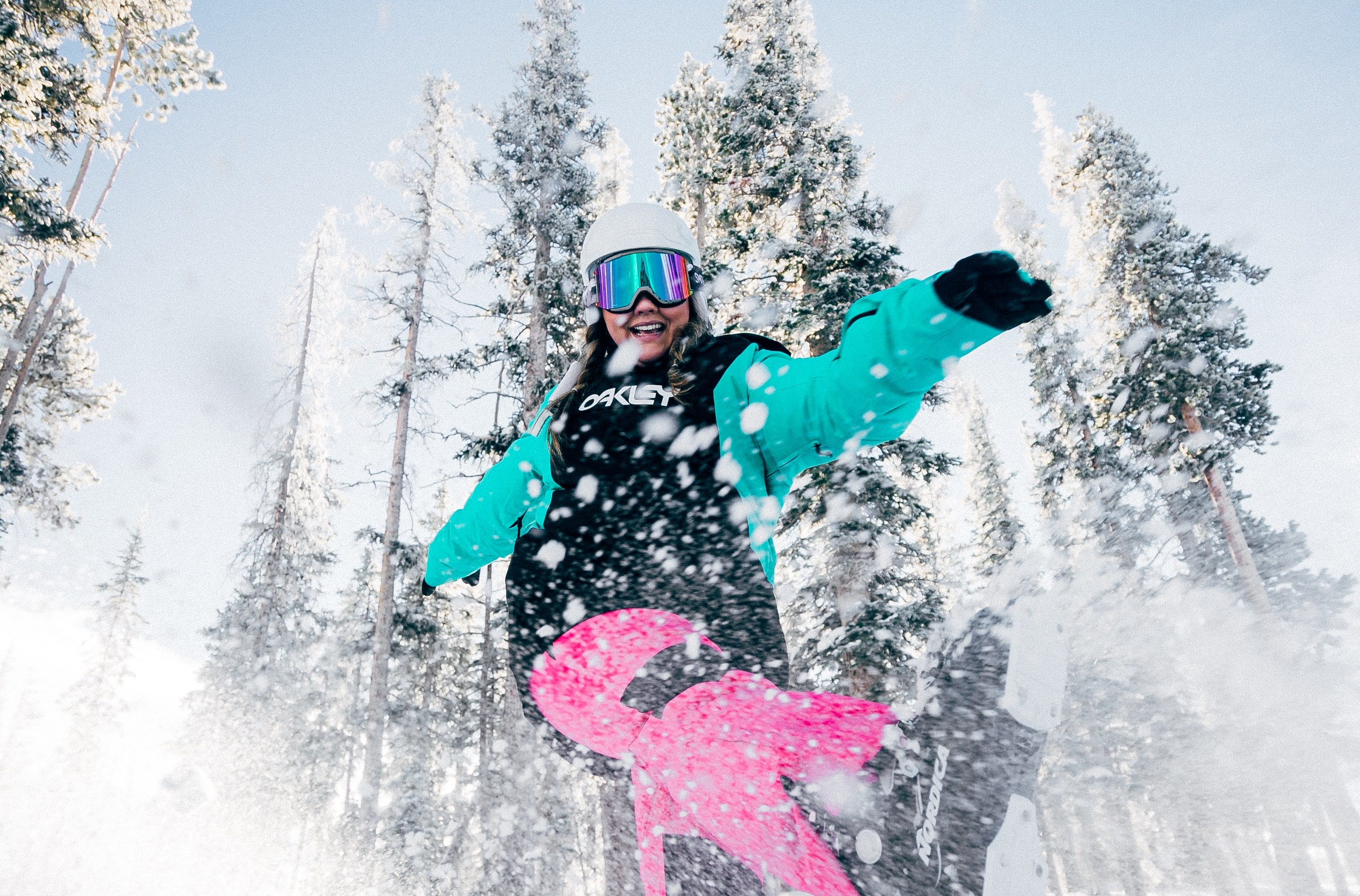 Two skis and two poles against a wide board - skiing is much more complex than snowboarding and requires significantly more coordination.
While on a snowboard you influence direction and speed by shifting your weight, a skier has to coordinate both arms and both legs. This is more difficult in the beginning.
So easier to learn is snowboarding, especially for those who already have experience with skateboards or surfboards.
If the sideways line of sight and balancing are still unfamiliar, skiing and snowboarding take a similar amount of time in beginner status. However, it takes much less time to become an expert on a snowboard than on skis.
What is much easier for skiing beginners, however, is to lift with the bow lift or T-bar lift. For snowboard beginners, being pulled up the side of the mountain is often a rather unpleasant and oppressive feeling.
Transportation by chairlift also presents a somewhat greater challenge for snowboard beginners. After all, you have to keep your balance when getting on and off.
But in the gondola, at the latest, it's a level playing field.
Skiing is faster than snowboarding, at least in terms of records. Due to the greater width and friction of the board, the top speed for snowboarding is a maximum of 200 km/h. The fastest skiers (speed skis) reach more than 250 km/h.
For beginners and occasional skiers, however, the difference in speed between skis and snowboards is not as noticeable. When skiing, speeds between 30 and 60 km/h are usually measured.
With the experience of a ski instructor, you can even crack the 100 km/h mark. With snowboarding, shot rides can become similarly fast. However, the fun for most snowboarders lies anyway rather in the fast driving of curves (carving), ramps and obstacles as well as in jumping, as can be observed in the fun parks of many ski resorts.
Up the slope with the lift, then down the slope again, that is the everyday life of many skiers. But it's up to each person to decide how much variety they want to get out of skiing.
The sport itself is quite diverse: whether with the appropriate experience beyond the slopes in deep snow, on ski tours or in the fun park.
Snowboarding offers the same possibilities. To get up the mountains beyond lifts, you either strap the board to your back and use snowshoes or buy a splitboard, which can be split into touring skis when going uphill.
Snowboarding as a relatively young sport has long been used not only by younger people, ski schools also offer beginner courses for adults between 18 and 88 years.
The reason for its popularity among young people is mainly that snowboarding is easier to learn, especially with previous experience of lateral weight shifting through skateboarding.
The eye-catching design of the boards and snowboard clothing reinforces the youthful image of the sport - even though skiing has long since caught up due to the freestyle and freeride movement.
Skiing, however, is still considered by many to be a classic winter sport that can be practiced from childhood to old age, between leisurely and sporty. With snowboarding, the focus is more on the fun factor (keyword: fun park with ramps and half pipe).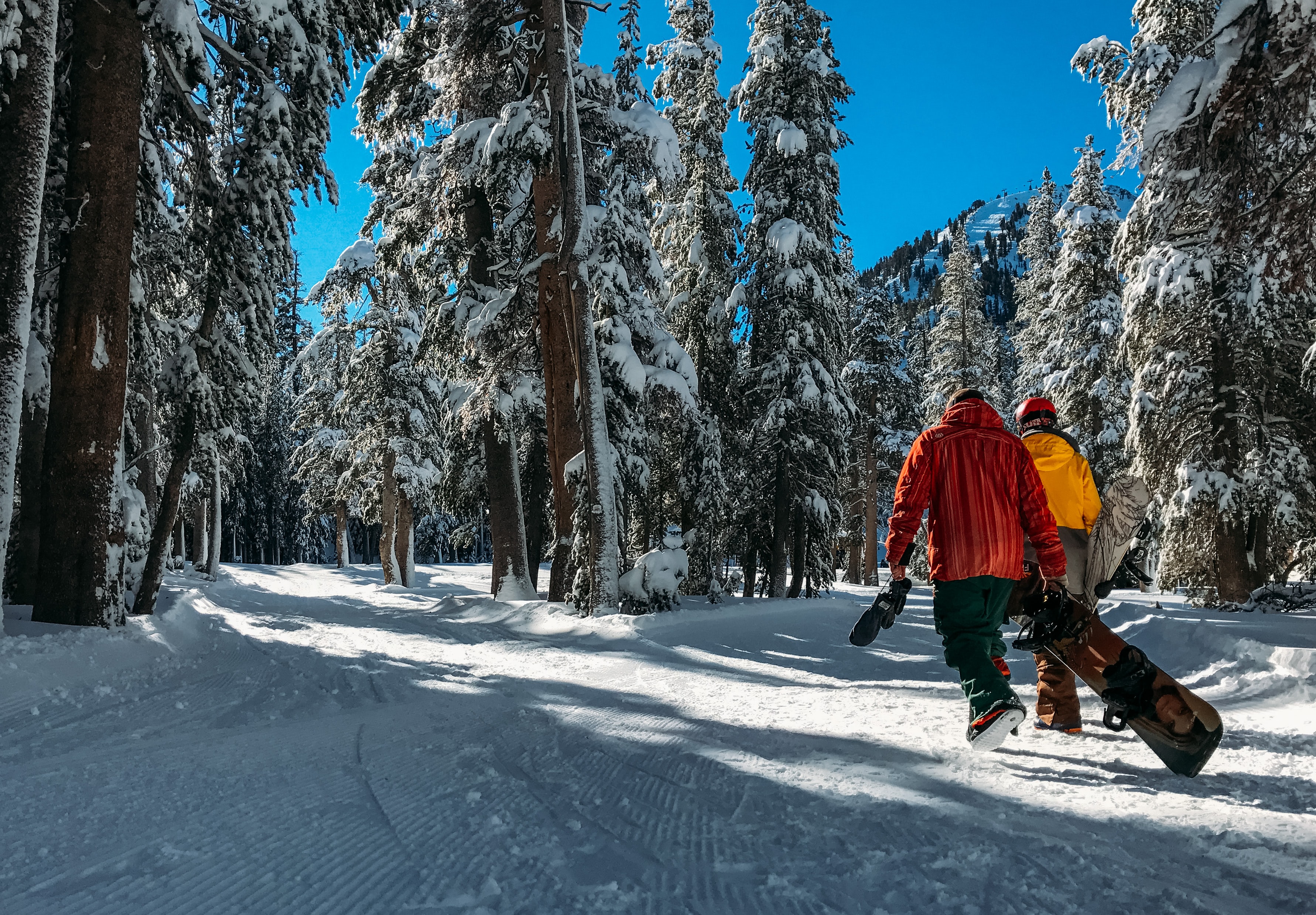 Skiing and snowboarding are similar from the point of view of sports medicine, as far as the strain on the muscles is concerned. Snowboarding, however, is considered more physical.
The strong strain on the thighs, calves and gluteal muscles is identical in both sports.
However, due to the constant shifting of weight on the snowboard, the hip muscles and ankle muscles are put under much greater strain, as is the upper body. The mobility and stability of the trunk is provided by the abdominal muscles and back muscles (back extensors).
If the ski poles are used heavily when skiing, the pushing off additionally stresses the arm, chest and shoulder muscles.
The differences can also be seen in the injury statistics: Skiers naturally suffer significantly more knee injuries. Snowboarders, on the other hand, suffer more wrist-related fractures.
Above an altitude of 2,000 meters, the heart muscle is equally stressed during skiing and snowboarding. At lower altitudes, the cardiovascular system is at much less risk of overload.
Snowboarding
Skiing
- Thighs
- Calves
- Buttocks
- Hips
- Back
- Abdomen
- Ankle muscles
- Thighs
- Calves
- Buttocks
The equipment of skiers and snowboarders has many overlaps, so the costs are similar. Skiers need ski boots, skis and poles; snowboarders boots and board.
Otherwise, active participants in both sports need a helmet, ski or snowboard goggles, gloves and ski clothing consisting of a ski jacket, ski pants, ski socks and functional underwear.
Because of the higher risk of injury from jumps, many snowboarders wear a back protector, and some also wear a pants protector with protection for the thigh, tailbone and hip, as well as wrist protectors These can significantly reduce the risk of wrist fractures.
The purchase of the complete equipment costs about 800 euros, whereby one must plan about 400 euros alone for the board or the skis including binding.
Especially for professional race boards, the price can quickly reach four figures, but this is not (yet) an issue for beginners.
Especially at the beginning of your skiing career, it is a good option to rent skis or a board. This way you can better judge later on in which equipment you should invest.
Regardless of whether you ultimately decide to ski or snowboard: We wish you a lot of fun with winter sports!