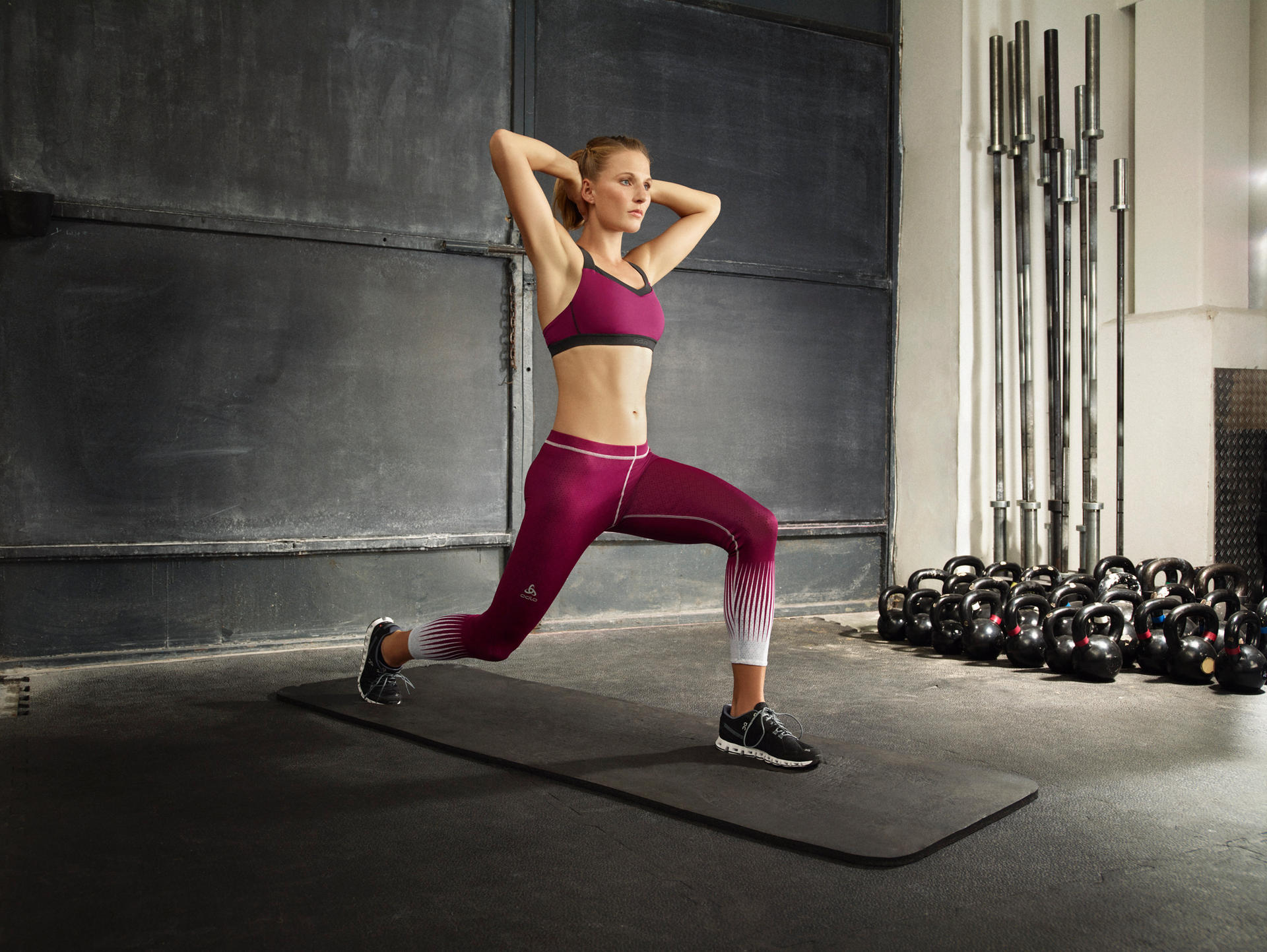 But many runners miss exactly this phase. It's cold and maybe wet, dark in the morning and dark in the evening after the office. The body is more focused on rest anyway, because darkness robs us of positive energy and tires us out more. This makes it all the more important then to think of alternatives to running and make a plan that is feasible.
Appointments for training sessions are a real motivator, especially in the dark months, because this way you achieve two goals at once: leaving the other person hanging doesn't work, and if you don't like running alone in the dark, you've eliminated that reason, too.
What does an ideal winter workout look like? Versatile, moderate intensity and geared to weaknesses.
Reduce training intensity
In winter, the intensity should be between 70 and 90% of the maximum heart rate. Very fast training with high intensities tends to take a back seat in winter. Especially in sub-zero temperatures you should run slower, because the deep inhalation of cold air is an additional strain for the lungs.
At a moderate pace, you can also go running down to minus 15 degrees, but get used to it slowly. If necessary, a face mask or a cloth in front of your mouth will help. Train most of the time in the basic endurance range (70 - 85% HRmax). At best, the duration is between 30 - 180 minutes.
Choose the right running technique
You should adapt your running technique to the conditions. Shorten your running stride and at the same time increase your stride frequency as soon as it is icy and slippery on the trails. Also, try to touch down more on the flat of your foot. This way you are more agile and can react faster.
Use your arms more, so that they support the overall movement and you also experience more stability in the movement. In deeper snow, the shorter steps will also help you.
If it really doesn't work outside, there is always the emergency option of the treadmill. Here, set the incline to one percent.
Versatile training
Versatility in training is especially useful in winter. Replace classic running miles with cross-country skiing, ski touring, snowshoe hiking, swimming, spinning or other steady, constant forms of exercise. This is the ideal way to train your cardiovascular system and also your muscles.
Continuous exercise, such as ski touring, keeps your heart rate in a moderate-high range for a longer period of time, while at the same time there are intensity peaks. This is a perfect training stimulus and good preparation for your summer marathon.
Work on your weaknesses
Put the focus on your weaknesses in the winter: Muscular, coordinative deficits should be remedied now by having a personal training program put together for you or by regularly attending courses that will challenge you in a new way and give you new impetus.
Many athletes lack the necessary trunk stability, so that no clean movement transmission is possible when running and the running technique suffers massively, especially over long distances. Ultimately, this also increases the risk of injury.
Therefore, be sure to use the dark months to spend at least one, better two to three units in the studio or at home with core training. For this purpose, small equipment such as TRX, minibands, pezziball or even a wobble board are perfect helpers.
Be sure to stick with it, even when it's cold and dark! You will see, this will become your best summer and you will also survive the winter better! Because one thing to remember is that "the masters of summer are made in winter."
About the author
Ingalena Schömburg-Heuck (29) is a former top runner (including German champion in the half marathon) as well as a graduate sports scientist and nutritionist. She is one of the most high-profile running coaches in the German-speaking world and works as a consultant for companies and athletes. She is also an ambassador for various companies: Sport Scheck, Odlo, Running Coach, BMW, PowerBar, Perform Better, among others. She lives her passion for sports every day and transfers it to others through her work.
Finally, the lack of core strength also increases the risk of injury. For these reasons, you should definitely use the dark months to spend at least one or ideally two to three sessions working on core training, either at the gym or at home. Small devices such as TRX equipment, Mini Bands, exercise balls and balancing boards can help with this.
Even if it is cold and dark outside, do keep at it! You'll see – this will be your best summer yet! And it will help you to survive the winter! Remember the saying? "Summer's champions are made in the winter."
For more inspiration and information on running visit Ingalena Schömburg-Heuck's homepage.
About the author
Ingalena Schömburg-Heuck (29) is a former top runner (also a German half-marathon champion) and nutritionist. She also holds a diploma in sports sciences. She is one of the most prolific running coaches in the German-speaking community and works as an advisor for companies and athletes. In addition, she acts as an ambassador for various companies: Sport Scheck, Odlo, Running Coach, BMW, PowerBar, Perform Better and others. She lives out her passion for sport on a daily basis and conveys it to others through her work.