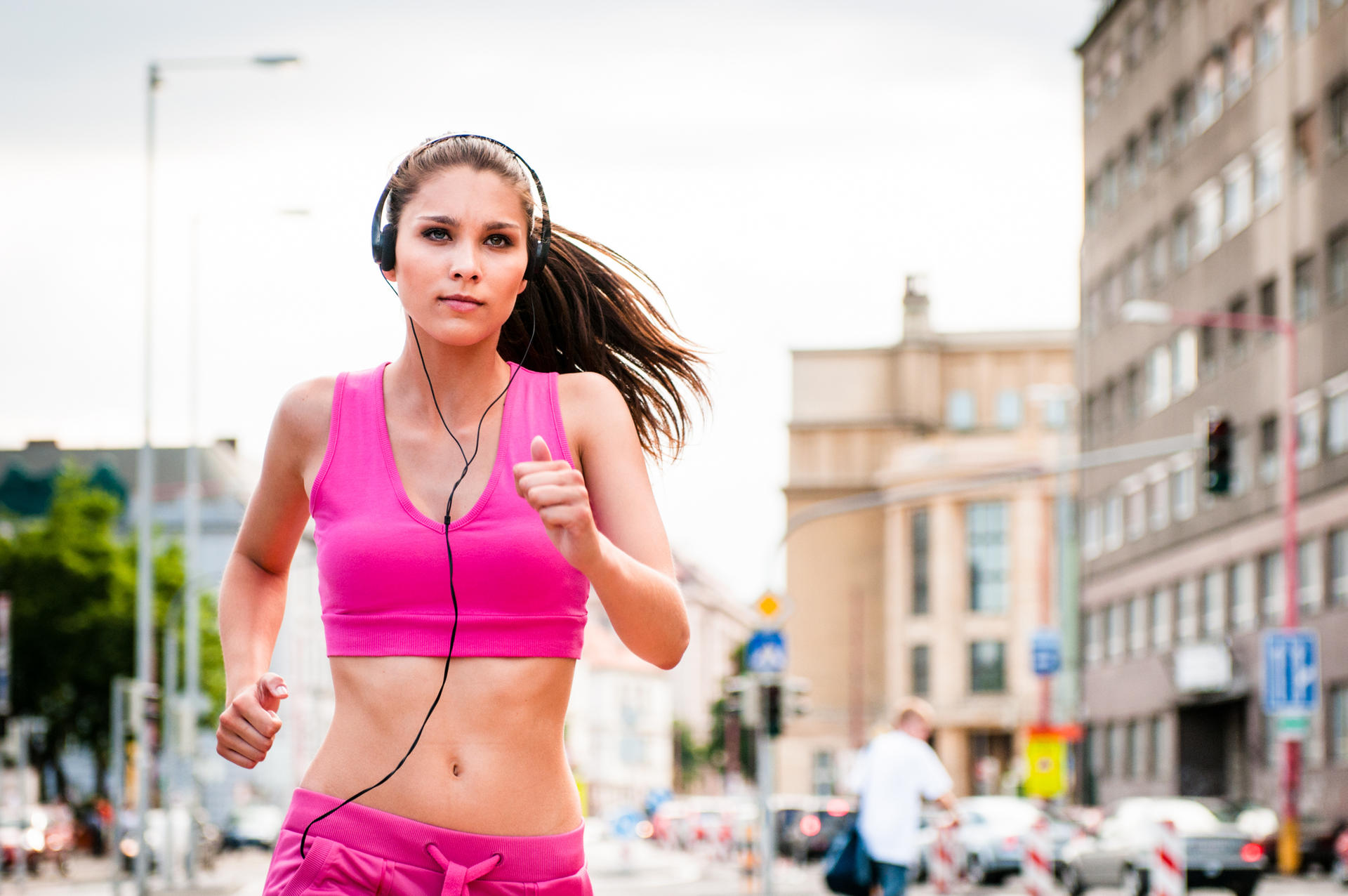 Jogging without music? For many fitness athletes, that's out of the question. Whether it's a high-intensity ten-kilometer run or a relaxed lap around the block - without an MP3 player and the right headphones in your ear, your workout clothes are increasingly left unused. It just seems easier to get your groove on to the sounds of your favorite music. And this feeling is not deceptive, because studies show that the right music can have a positive effect on our performance. But not only during jogging, but even before.
Many people are familiar with this: The workout is just around the corner and you feel tired and sluggish. This is mainly due to the so-called vagotonia, in which our body is put into a kind of resting state by the autonomic nervous system. Pulse and blood pressure are down and the body is busy elsewhere, mostly with digestion and regenerative processes. Through music, our system is now stimulated anew. We are thus mentally and physically more ready to take up the upcoming training. This is also confirmed by a study conducted by several sports scientists, including Marcelo Bigliassi from Brunel University in London, which was published in the Journal of Strength and Conditioning Research in 2015. According to the study, music before training means a measurable increase in performance.
Even during the workout, the right sounds ensure an increased willingness to perform. The aforementioned study takes a 5-kilometer run as an example and came to the following conclusion: Music apparently has a measurable effect on our performance only at the beginning. When listening to our favorite songs, the brain initially associates positive sensations or memories, our mood lifts significantly. Thanks to this endorphin release, pain tolerance also increases, so that we perceive efforts less intensely. However, the initial euphoria gives way to more dominant physical symptoms as the training progresses. If the load and intensity increase significantly, our body focuses more strongly on the exhaustion signals again and the influence of the music decreases.
As already mentioned, personal preferences play a decisive role in the selection of songs. Nevertheless, we would like to give you a few songs below that have the right speed and motivate you to exercise:
Dire Straits - Sultans of swing
Huey Lewis And The News: Hip to be square
Ozzy Osbourne - I don't wanna stop
Iggy Pop - The passenger
Phil Collins - Sussudio
One Republic - Counting Stars
When it comes to music, just try it out and see what motivates you the most.
The choice of music and its rhythm also plays a role. A study conducted by California State University in Fullerton in 2012 showed that the increase in performance was significantly higher when the subjects selected the music themselves. A comparison group had to train to predefined songs, but were unable to achieve any statistically significant change in performance.
The right rhythm is advantageous for the respective training session. If the beat and the sequence of steps are synchronized, our motor movement patterns improve and our performance increases. But be careful: especially newcomers are often more motivated than is good for their health. So if your fitness level is insufficient, you quickly run the risk of overexerting yourself by enjoying music. Regularly checking your breath and pulse can help.
The influence of rhythms can also be used after fitness training. However, what initially had an exciting effect on the autonomic nervous system should now have a calming effect. To achieve this, calm melodies are the order of the day. With their help, pulse and respiration can return to their initial state much faster, which also has a positive effect on the regeneration processes and thus on our health.
Of course, personal taste always plays a role in the effect of music. Some techno fans tend to get annoyed by "soft" songs, so they will hardly achieve the desired effect. The individual feeling for the appropriate sounds hardly deceives us. Only try it out, because the appropriate music is worthwhile in terms of our well-being and training effect.
Music motivates you to do sports and has a performance-enhancing effect. However, care must be taken not to overdo it when running and not to overindulge in the music, as this will lead to overexertion.
You still have questions about the topic? Then you should definitely take a look at our FAQ below!
The "best songs" do not exist, because music is a matter of taste. However, listening to slow or even "soft" music is not conducive to training.
Music promotes motivation, but it is not a miracle cure. Those who engage in sports must know their "Why?" and act accordingly.
Whether it's a classic music player or apps like Spotify - your favorite music for sports can be played in a variety of ways. If you use an app, you are more flexible, but you should choose the premium version to avoid ads after every third song.