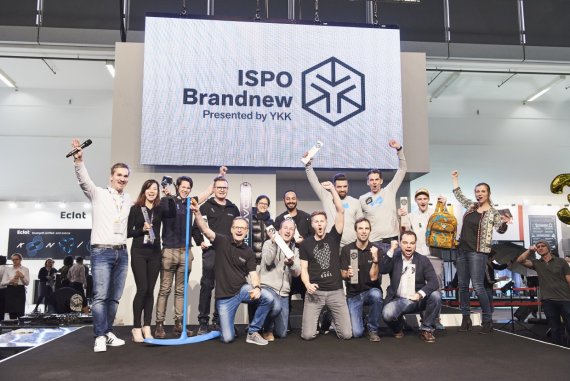 The world's largest zipper manufacturer YKK has extended its contract as a sponsor of ISPO Brandnew by three years until 2021. Thus, the Japanese company remains a supporter and mentor of dozens of innovative startups from the world of sport, which present themselves to the industry within the framework of ISPO Brandnew.
"We just have signed another 3 years contract till 2021 because we are very much convinced that ISPO Brandnew gives us the chance to deliver our innovative products to the right audience", Lynn Whittingham, Marketing Executive YKK Europe announced after the contract extension.
Whittingham: "ISO Brandnew helps us to interact closely with new upcoming brands and innovation. We are happy also to mentor them and support them on their business journey. We can stay very close to the market and trends and we understand better what is the real demand of the industry."
The partnership makes YKK Presenting Sponsor of ISPO Brandnew at the ISPO Munich 2019, 2020 and 2021, giving the company visibility in the logo, on a stand, in communication and on advertising spaces on the exhibition grounds.