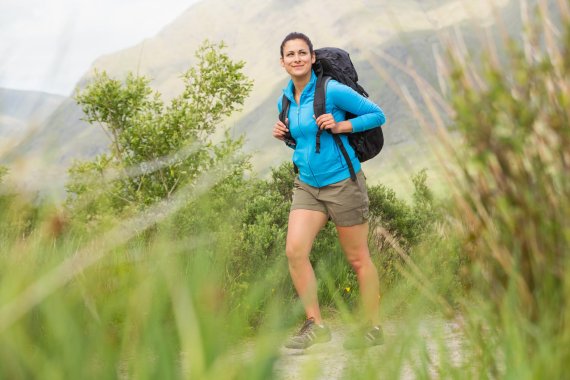 ISPO.com: A zipper is not initially a visually attractive item. How does YKK manage to turn a technical detail product into a well-known brand?
Michael Dittmer: YKK has been producing and selling closure systems for over 80 years. In order to meet customer requirements, we offer a far greater variety of products. Coupled with ever shorter production cycles, we are producing and developing new products ever faster and also constantly reducing our production costs.
That's good, but what do you do to turn a zipper into a brand?
We are constantly working with our partners to increase awareness of our brand, which in turn helps our customers increase demand for their products. We try to
respond quickly with new products that are integrated into a communication strategy. At the same time, we are increasing our production capacity, never losing sight of our high quality standards - here our customers can always rely on us.
Our company philosophy is based on the so-called "cycle of good": No one can grow without letting the other share in the success. And it is based on our management principle "YKK strives for higher values in every relationship". This helped us create a great brand on a global scale.
What ways does your company use to present the YKK "ingredient brand" at the point of sale and to convince both dealers, salespeople and end consumers of the value of the brand and its products?
Joint marketing with our customers sets us apart from other component suppliers and makes our marketing presence efficient and effective. As an example, I can mention the outdoor market: By working with our customers, we were able to increase our brand value, and that in turn had a very positive impact on other segments.
The cooperation with leading brands in the apparel industry allows us to emphasize our products more and make them known to the end consumer. So both benefit - our customers and YKK.
With a zipper, is it at all important to spread a brand message?
To get in touch with our partners, events such as ISPO MUNICH are very important and the best way for us to cooperate with brand companies. ISPO MUNICH is the world's largest trade show for the outdoor market and being associated with ISPO gives our brand an additional, great opportunity to put it in the spotlight.
In numerous meetings with brands from the apparel industry, we discuss ways to develop joint marketing appearances. It is a definite win-win situation when we receive promotional materials and subjects from our customers and our products are featured in them. On the one hand, this increases the value of the advertised garment and also emphasizes the quality of YKK's zipper.
What measures do you take to differentiate yourself from cheaper competition?
We never try to control our competition in any way, because we believe that competition helps us to constantly improve. Of course, the constantly changing market - a very positive constraint, by the way - forces us to meet it with new technologies.
We want to grow through innovation and new ideas, and we are convinced that our competition is an important driver for us. We always observe the market from a global perspective and try to develop products before they are demanded by our customers.
For example, we offered environmentally friendly products before this trend even existed, because we were and are convinced that we can only survive in the long term in a sustainably designed environment.
How global is YKK's business in terms of being close to customers and garment manufacturers?
We currently operate in over 71 countries with over 44,000 employees around the world and we divide our business into six regional areas: North and Central America, South America, EMEA (Europe, Middle East & Africa), China, Asia and Japan.
Our global business is managed by local YKK companies that work on the ground to meet customers' needs. We meet our customers where they are and think and act globally.
But many customers work across countries and continental borders - and for this we have established our Global Marketing Group (GMG), which serves these customers around the world.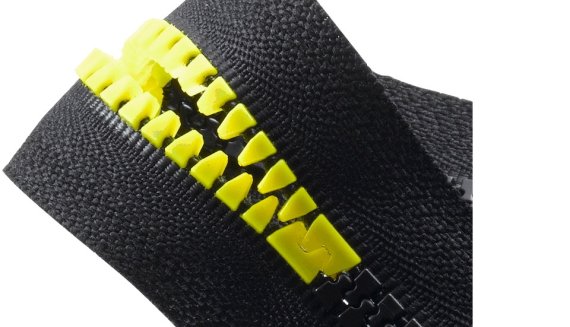 The Japanese economy has not always been on the wave of success recently. What impact does this have on a Japanese group that operates internationally? What are the prospects here?
In fact, we are constantly encountering new challenges in our business, not only in Japan but also on a global level. We gladly accept these challenges and see them as part of our mission to always follow our customers - just as we have successfully done for the past 80 years.
We are and will remain a global company and will do everything we can to serve our customers - wherever they are - in the best possible way. I believe that this is and will remain our strength. We are of course very proud to still have a very strong Japanese home market - but Japanese brands or apparel manufacturers have also become global. So success in one country is never the only decisive factor. What is important for our customers and for us is to achieve success in a global environment.
This is YKK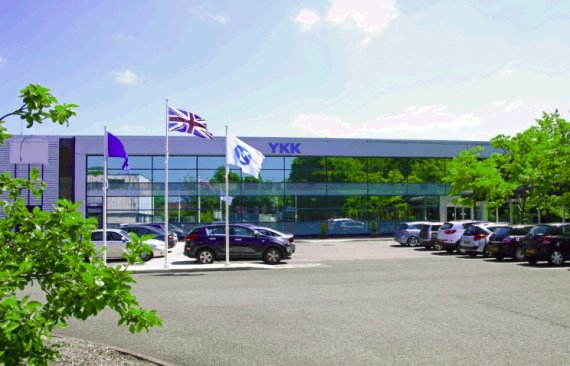 The abbreviation YKK stands for the last name of company founder Tadao Yoshida and his company Yoshida Kogyo K.K.. This was founded in 1934 and operated under various names until the group from the Tokyo region adopted the name YKK Corporation in 1994. However, the YKK trademark has been registered since 1946.
YKK is a classic Japanese conglomerate that is active in a wide variety of business areas, such as construction and mechanical engineering. Internationally, YKK is known to a wider audience because of its branded zippers, which play a significant role in the sports and outdoor business in particular.
In fiscal 2015/16, YKK Corp. turned over no less than 741,935 million yen (6.42 billion euros). This is up from the previous year's 721,037 million yen (6.24 billion euros). However, net profit fell slightly to 44,646 million yen (38.6 million euros).
Michael Dittmer has worked for YKK in various positions since 1995. The 51-year-old Austrian currently acts as Regional Director for Eastern Europe and Russia, based in Frankfurt am Main. At the same time, Dittmer has been part of the YKK team in the Europe, Middle East and Africa (EMEA) region for around ten years, taking care of the brand's communications, for example at trade show appearances at ISPO MUNICH. YKK is the main sponsor of the young talent competition ISPO BRANDNEW.
The name YKK stands for the company's founder, Tadao Yoshida and his enterprise, Yoshida Kogyo K.K. It was founded back in 1934 and changed its name a couple of times, until the group from the Tokyo region took the name YKK Corporation in 1994. The trademark YKK had, however, already been registered back in 1946.
YKK is a typical Japanese multi-industry corporation which is also active in sectors like construction and machinery. The company is known to the wider public internationally thanks to their branded zippers, which play an import role in the sporting goods and outdoor industries.
In its fiscal year 2015-16, YKK Corp. had sales of no less than 741,935 million yen (6.42 billion euro). That was an increase on the previous year when it posted sales of 721,037 million yen (6.24 billion euro). The net profit declined slightly, however, to 44,646 million yen (38.6 million euro).