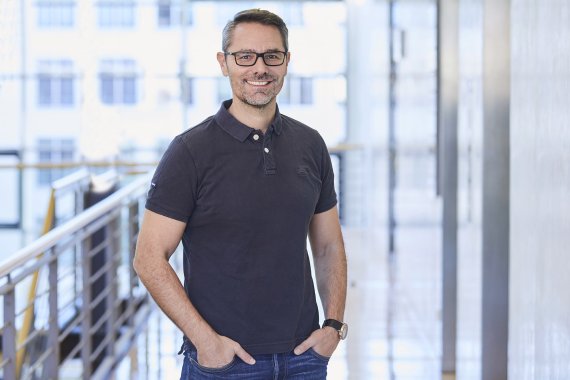 Tobias, both ISPO Munich and OutDoor by ISPO are permanently changing their dates. Why?
Tobias Gröber: Because the previous dates hardly made sense anymore for many reasons. Especially for ISPO Munich, the January date has been a good compromise between hardware and apparel and has worked very well in the past years.
But as of today, changing the dates is a solution that is more attractive for the entire industry. For example, not least due to disruptions in supply chains, order cycles have changed, With our new dates, we are taking this into account and positioning our trade fairs where they are best for our exhibitors and trade visitors.
With our realigned trade fairs, we are creating inspiring kick-off dates for the industry that are not only ideally located for industry and trade, but also set far-reaching impulses in the direction of consumers.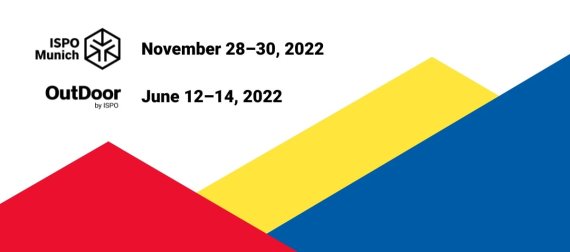 How did the decision come about?
Over the past few months, we have analyzed very carefully what the market expects from the leading trade fairs ISPO Munich and OutDoor by ISPO. But above all, we listened to what our customers, the exhibitors, say.
The result: many exhibitors and also the major associations would like ISPO Munich to be held at the end of November and OutDoor by ISPO at the end of May or beginning of June.
So with this decision, ISPO Munich 2022 will already take place in November and not in January. Registrations remain valid and we look forward to many exhibitors and visitors at ISPO Munich in November 2022.
What role did the COVID 19 pandemic play in this?
For anyone who organises trade fairs, Coronavirus is probably the biggest challenge of the last 50 years. But with the IAA Mobility, which also took place under my management, we at Messe München have already proven that we are capable of successfully organizing large, international trade fairs even under pandemic conditions. So we would certainly also have managed ISPO Munich in January in the best possible way.
COVID-19 played a somewhat different role at ISPO Munich in particular: as an accelerator.

What do you mean by that?
COVID-19 has taught us that certainties don't count. We've all been jolted out of our comfort zones.
In the pandemic, we have learned to listen carefully and be flexible, to question what was previously valid and to react agilely to the demands of the market. This also includes putting trade fair dates to the test.
What about the stand bookings for ISPO Munich for January 2022? Do they expire?
No, all bookings for ISPO Munich 2022 that have already been confirmed will remain valid and will automatically be moved to the November date. Of course, we are also happy to discuss adjustments.
Why do exhibitors and visitors want the schedule changes?
Because they want to and have to do business. We are currently experiencing far-reaching changes in the market and challenges such as disrupted or changed supply chains and the already mentioned changed order cycles. Orders are being placed much earlier.
Holding ISPO Munich in January would be much too late today, both in the sports and outdoor industries, and now also in the specialty trade. It was a similar situation with OutDoor by ISPO; the permanent shift to the earlier date was an express wish of many industry representatives.
Another advantage: By setting both trade show dates at the beginning of the respective season, we not only activate the classic B2B business, but also work in the direction of consumers. Our Consumer Festival, which takes place parallel to ISPO Munich, will boost demand shortly before the Christmas business and inspire many people for the participating brands.
But visitors and exhibitors at ISPO Munich will now have to wait ten months longer in 2022. Aren't they disappointed that the January trade show is being postponed?
In view of the permanently changing pandemic situation in Germany, it is not yet clear, especially for the intercontinental exhibitors and visitors, whether and how they will be able to come to Munich in January.
So we're killing two birds with one stone: We're taking away the uncertainty of possibly not being able to attend ISPO Munich. Instead, we have found a date in November that is permanently better for most of our partners.
So the rescheduling is not a short-term solution?
No, it is a permanent postponement in which we are optimizing the dates of OutDoor by ISPO and ISPO Munich in a synchronized manner. I have rarely experienced that our partners from industry, trade and associations were so united in such a far-reaching decision.
In the past few days, I have personally spoken with many exhibitors and stakeholders. In these conversations, this impression has been reinforced once again.
But the decision came at short notice already, about two months before the planned date of ISPO Munich 2022 ...
I understand that it seems that way. But you shouldn't rush such a far-reaching decision and it needs time. We had to sound out the market, talk to our stakeholders, and also do some convincing internally - and then we made the decision that was strategically best for the industry.
Since ISPO Munich is not taking place in January: What do you offer those who, for example, are missing ISPO Munich in January as a platform to present their new developments and products?
Fortunately, ISPO is more than just ISPO Munich. We focused on digitalization early on and created a platform with ISPO.com where our partners can disseminate their information 365 days a year.
Here, for example, the ISPO Award has also found its home, which is considered one of the most important seals of quality in the industry. Our partners can now submit their products for awards four times a year, instead of only once a year at ISPO Munich, as was previously the case. We will also digitally display ISPO Textrends by November.
We will offer packages at a special price to all exhibitors booked for ISPO Munich in January to present their products and solutions on ISPO.com to a B2B and B2C target group throughout the year. For this purpose, a whole range of presentation options are available to our partners.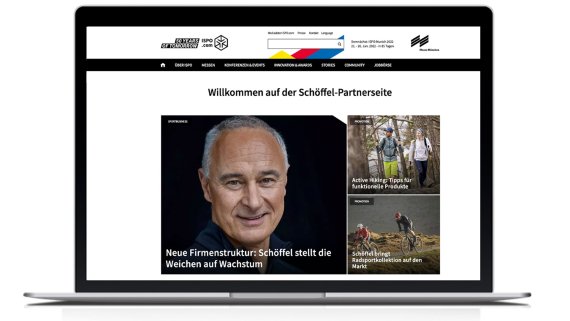 What will OutDoor by ISPO in June and ISPO Munich 2022 in November look like in concrete terms?
Certainly not like in the past years. They will be more compact and more efficient. They will be solution-oriented and offer many formats for inspiration and know-how exchange. In addition, we are taking the opportunity to further modernize the concepts.
For example, we will shorten the trade fairs from four to three days and work with maximum stand sizes for each brand. We had very good experience with both measures at the IAA Mobility. The time for gigantism is over.
OutDoor by ISPO will take place once in 2022 at the MOC event center parallel to Motorworld and then move back to the trade fair grounds in 2023.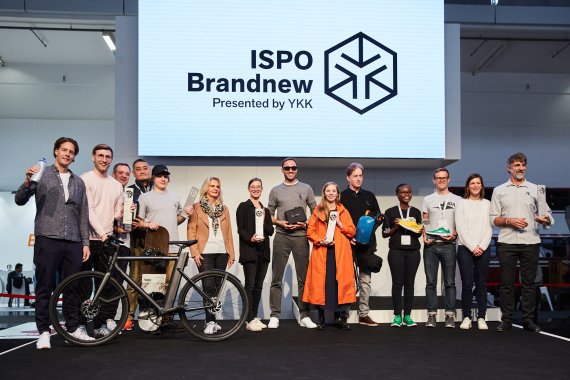 What do you personally expect from these events?
In the coming years, both OutDoor by ISPO and ISPO Munich will live up to their claim as leading international trade shows even more than before. We will see an inspiring, exciting and activating program that we will continue to develop and refine in the coming months, following our motto: More Presence. More Relevance. More Connections.
Tobias, thank you for talking to us.