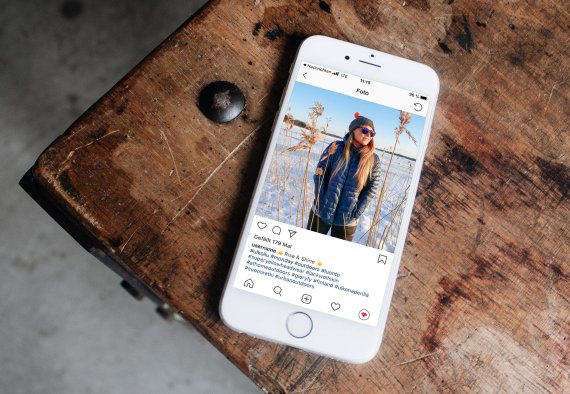 "People hate advertising," Joana Codes, former Chief Content Officer of Hearst Magazine, stated at the Advertising Week Conference in New York in 2019. Over the last few years, the demands placed on advertisements have changed significantly and have grown into a complex, multifaceted construct. The princile of the shotgun approach has long since become obsolete. Instead, the focus is now on meticulous targeting and a personal buying experience.
A study from the year 2019 by Outbrain shows that online advertising achieves high engagement rates when it gives consumers a sense of added value, personal relevance and engaging content. More than half of the respondents also stated that they would in principle skip advertisements that they found annoying. In addition, branded content loses more and more credibility. The latest Nielsen Consumer Trust Index shows that 92 percent of consumers trust content from other customers more than traditional advertising. A strong 81 percent also stated that social media posts by other consumers influence their purchasing decisions.
"Consumers have always exchanged opinions about products. Today, this no longer happens only at the garden fence, but also increasingly via social media. Brands can benefit from this", says squarelovin CEO and Co-Founder Benedict Stoehr. Because organic content published voluntarily and unpaid by customers offers exactly the level of credibility and personality that classic branded content lacks.
Such user-generated content (UGC) has been finding its way into more and more marketing concepts across industries for several years. The reasons for this are as varied as the content of the customers themselves.
Sporting goods only really come into their own when they can be seen in action. Many manufacturers therefore advertise with professional action shots of competitive athletes, who have fighting spirit and motivation almost written all over their faces. While this type of advertising can be quite impressive and inspiring, it is rarely close to the reality of the target group.
User-generated content, on the other hand, is just as diverse as the customer base of a brand itself and, with authentic impressions from everyday life, offers a significantly higher identification potential and level of inspiration for new customers.
Unlike a campaign fotoshooting, which is often limited to no more than a handful of models, user-generated content can offer a multitude of impressions on one and the same product - to a wide variety of customers, in a wide range of situations, in the most diverse weather conditions.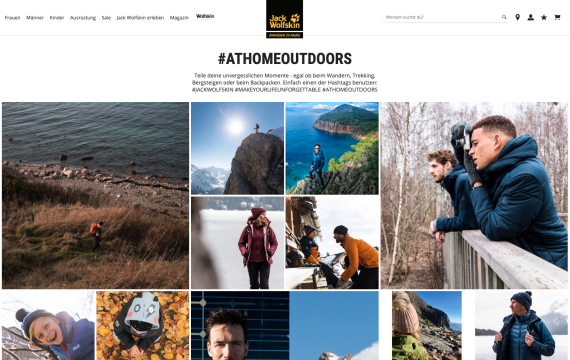 "UGC enables us to authentically present our brand to customers themselves as brand ambassadors. The pictures and videos are an emotional way of recommending the site, which we are happy to present on our website," says Maximilian Schwartz, Content Manager of Jack Wolfskin. The outdoor brand has been using user-generated content in digital marketing since 2017 and thus underlines the motto "at home outside".
The authenticity of content is undeniably one of the greatest advantages of user-generated content. While influencers have come under increasing criticism in recent years because the line between honest referrals and paid advertising has become increasingly blurred. UGC is by definition organic and independent of reach or other aspects.
In a study published in 2019 by The Manifesto, 74 percent of respondents said they follow at least one brand on social networks. Of these, a clear 96 percent also state that they also interact with brands. Today public comment functions and direct messages offer the opportunity to address brands as quickly and easily as close friends. By directly linking a brand in their own posts, customers can immediately share their enthusiasm for new products and above all, let the respective brand participate directly.
On the other hand, social media also make it much easier for brands to interact with customers. If a brand is marked on user-generated content, a simple click is all it takes to react to it, comment on a post with little effort or contact the respective user by direct message. In all these ways attention and individual appreciation is conveyed to the customer. Public reposting of user-generated content and integration on the brand's own website reinforce this effect and have a proven positive impact on customer loyalty.
Hardly any other industry has such an active social media community as the sports segment. Countless users regularly share their workout routines, present their progress and above all motivate each other. Through targeted interaction with their own community and the emerging UGC, brands can benefit enormously from this team spirit, thereby both sustainably retaining customers and strengthening their own brand image.
A prime example of this is provided by the sports nutrition manufacturer Foodspring. The brand established the branded hashtag #foodspringfamily at the beginning of 2018 and since then has been collecting user-generated content from it in a targeted manner, which is prominently displayed in the form of a gallery on the brand website. "UGC helps us build the brand and the Foodspring brand," explains Foodspring Community Manager Stefanie Langer, "UGC also greatly strengthens community cohesion. We get direct feedback from customers, which helps us on our way forward."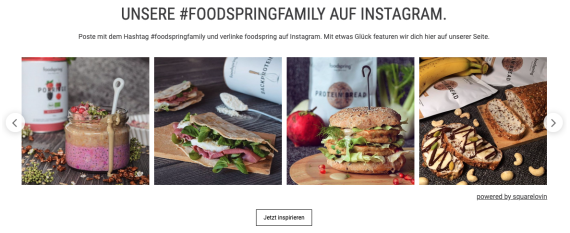 By and large, the emergence of user-generated content is a self-evident fact. Nevertheless, it is always worthwhile for brands to create incentives and challenge the creativity of their customers, for example within the framework of special campaigns or competitions. In 2017 Jack Wolfskin called on young travel enthusiasts to capture and share their adventures with Jack Wolfskin products under the campaign hashtag #GOBACKPACK. The winning photos and videos were finally each awarded with prize money.
With the #GOBACKPACK campaign, Jack Wolfskin succeeded in curating over 5,000 high-quality customer images in just three months, which are now being used by the brand for long-term marketing purposes. The campaign hashtag, which was specifically designed for backpacking, has led to a renewed focus on the very product that started everything for Jack Wolfskin in 1981: the hiking rucksack.