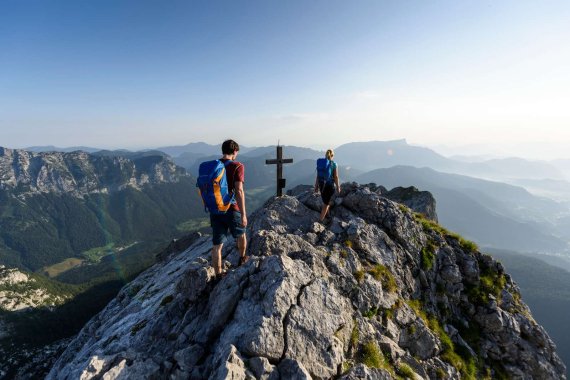 Alpinism is officially a World Heritage. This was decided by Unesco at a meeting in Bogota, Colombia. Together with 13 other forms of traditional skills and knowledge, mountaineering and climbing in the Alps was included in the list of intangible cultural heritage at the request of Switzerland, France and Italy.
"Climbing and hiking in the mountains is based on a diverse knowledge of nature and weather conditions as well as one's own physical abilities," explained the German Unesco Commission in Bonn. Alpinism emphasizes the "values of togetherness and a responsible approach to nature".
The list of intangible cultural heritage includes almost 430 titles from dance, theatre, music or crafts, but also sports or physical activities such as traditional Korean wrestling, Brazilian capoeira or Indian yoga.
The Unesco list highlights worldwide cultural diversity and creates awareness of the importance of the cultural heritage. Included heritages are often protected under national and international law, which Unesco and partner organisations such as Blue Shield International try to coordinate and ensure.