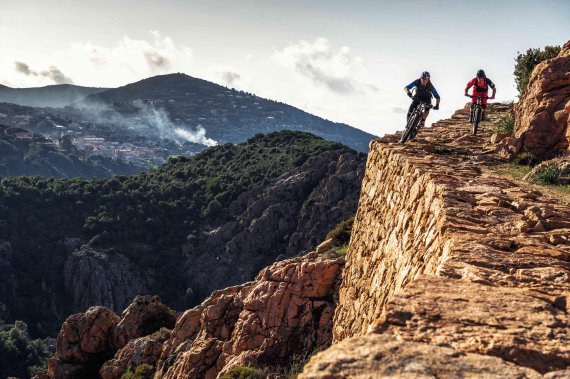 Around 600,000 e-bikes are sold each year in Germany, according to figures from the German Cycle Industry Association (ZIV). And this trend is continuing to increase, even across Europe. Surveys carried out by the Confederation of the European Bicycle Industry (Cobi) show that almost 1.4 million e-bikes were bought in 2015 – a good 200,000 more than in 2014.
Will this trend continue? That also depends on whether e-bikes themselves will continue to develop and, in the process, win over various sceptics. How much potential is there in e-bikes? We asked six retailers, manufacturers and influencers how e-bikes will look in five years.
Our experts: 
Diamant: Anja Schmidt-Amelung, Brand Manager
Rotwild: Maud von Hoff, Brand Manager
Bike pro Rene Wildhaber
Trek: Urs Keller, Sales Manager
Bosch eBike Systems: Tamara Winograd, Head of Marketing and Communication
Absoluts – Bikes and More: Bernd Welponer, Director
TQ: Reiner Gerstner, Chief Marketing Officer TQ Group
Internetstores: Markus Winter, CEO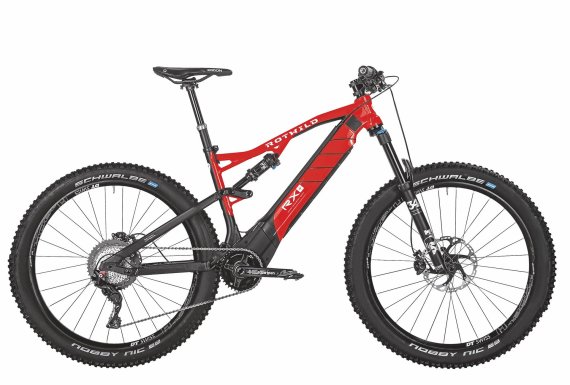 Brand Manager Maud von Hoff works at Rotwild. The Dieburg-based company has around 30 employees, specializes in (e-)MTBs and is rooted in the premium segment.
"We still find ourselves in the very early stages of the technology. The coming years will bring further optimization in terms of motors, batteries and the integration of all bicycle components. Everyone will find a bike tailored to what they want in terms of range, performance and weight.
Swiss-born Rene Wildhaber has a long and successful career as a downhill and enduro professional behind him. He has bagged several victories at the world-famous downhill races Bike Attack and Megavalanche. His biking abilities are well documented in numerous formative videos. Nowadays, Wildhaber has been taking to his e-MTB more and more often.
"On the outside, e-bikes will hardly be distinguishable from bicycles without motors any more. The weight will also reduce, components will be powered by a more powerful battery and the whole bike will be connected."
Trek is the largest bicycle manufacturer worldwide. The company was founded in the US in 1976. The Trek brand has its focus on sports bicycles, both in terms of MTB and racing bikes. Urs Keller is Sales Manager for Trek in Germany, Austria and Switzerland.
"I think the aim will be to make e-bikes that look no different to normal bikes. Of course, that will be difficult given the many additional components. But I believe much will be done here.
Perhaps e-bikes will then become normal. There will even be a place for them in the field of racing bikes. We also see great potential for this at Trek."
Reutlingen-based Bosch eBike Systems came into being in 2009 as a start-up within the Bosch Group. Since then, it has developed to become the worldwide market leader in the premium segment. More than 70 leading bicycle brands worldwide put their trust in Bosch components. Tamara Winograd is Head of Marketing and Communication at Bosch eBike Systems.
"The main focusses of development are weight, size and range. The issue of connectivity will also play a large roll in the future.
With energy and intelligence built into the bike, functions such as light, gears, absorbers, navigation and many others will be electronically driven. The pedelec will be connected through smartphones and the Internet, offering the rider many additional benefits thanks to digital services.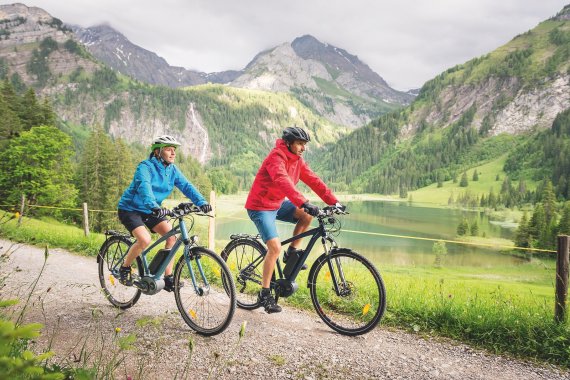 Together with his wife, Nicole, Bernd Welponer manages the cycle business "Absoluts – Bikes and More". The company, located in Prien am Chiemsee, employs ten workers, and is also connected to an online shop . In addition, both have their own bike rental. The focus is on e-bikes.
"The future will certainly see smaller motors and larger battery capacity as well as extraordinary progress in noise emission. As far as appearance is concerned, it will be almost impossible to differentiate e-bikes from "normal" bikes."
Internetstores Holding is Europe's leading specialized shipper for cycling and outdoor products. The group operates numerous online shops in 16 countries throughout Europe, including fahrrad.de, Brügelmann and Bikester. Internetstores Holding GmbH generated sales of around 170 million euros in 2016. More at www.internetstores.com. We questioned CEO Markus Winter.