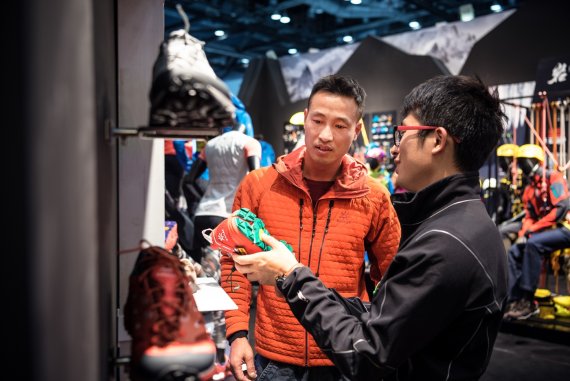 For ISPO.com, Stefan Kracht, Managing Director at Fiducia, a management consultancy specializing in China, gives an overview of the right steps on the way to China. Kracht leads the company's 120 employees across four international offices.
In the first part of the interview, Kracht explains why foreign sports brands in particular have such good cards in China. Here, in the second part, he specifies common pitfalls when entering the market and reveals what sports brands have to pay attention to in marketing and how important opinion leaders are.
Stefan Kracht says that there are five central areas in which mistakes must be avoided:
Ensuring the right set-up: When planning your market entry, you need to be aware of legal as well as commercial considerations. The company set-up has to be compliant while also achieving certain strategic goals such as speed-to-market.
One thing that helps to build a solid setup commercially is establishing a suitable ERP System from the beginning. This makes your operations more controllable and transparent through functions such as inventory management, accounting, and financial reporting, while also connecting your points of sale (POS).
Hiring the right people: The Chinese market requires a certain level of commitment. The decision power cannot be kept at the headquarters in Europe, or in the hands of managers who visit China every now and then.
You need the right people in charge locally - managers with deep knowledge of the local market who are also able to enforce your international company standards. This profile is not easy to find, so you need to work with partners who have access to the local talent pool.
Collecting the right market data: A company should carry out a proper market sizing to determine which product lines are suitable for the Chinese market, who they should be sold to, and how they should be marketed.
The Chinese consumer is very inquisitive about product characteristics and will immediately recognise if your offering is off sync with the market.
Choosing the right distributor: There are very professional distributors in China with the sales channels you need and with experience dealing with international businesses.
The difficulty is in finding them. We encourage our clients to search for distributors in a structured way: setting up strict evaluation criteria, scanning the market systematically, and then approaching shortlisted partners.
Doing the right marketing: Marketing in China involves an exciting combination of offline and online channels, what is called "O2O synergies". Working with major players and through well-established distribution channels is key.
You have to identify the right partner and you should understand how KOLs – key opinion leaders - work in terms of marketing in China.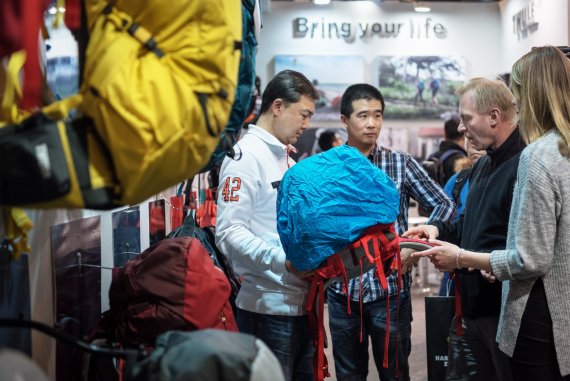 You mentioned the marketing. What about the differences in marketing between China and Europe, when it comes to sporting goods?
From my perspective the main difference is that online marketing and online sales are more intertwined than in the West. For example, within the chatting app WeChat, brands have access to typical marketing options such as influencers via key opinion leaders (KOLs).
But the app also supports transactions, price reductions, and even gamified giveaways. Understanding and leveraging all the options that a single app offers, is a key competitive factor nowadays. Another big difference is the fast adoption of online shopping habits. In this regard China is a whole different dimension. The main e-commerce platforms have been widely adopted across age groups, regions, and income levels.
ISPO offers on ISPO Beijing the Market Introduction Program Market Introduction Program. How does a company benefit from this three-day seminar?
During the MIP, we will shed light on the Chinese market in a structured and practice-oriented way, within an intimate circle of advisory experts and sports industry leaders. The goal of the program is a full overview that companies can use during their internal discussions as they lay out their market entry.
I will be sharing a snapshot of the sports market, including market sizing, trends and developments, competitive landscape, legal requirements, and setup options. The size of the group makes it possible to have engaging discussions. So participants can come equipped with questions and concerns, and can expect to leave with answers, ideas, and an analytical framework to structure their planning process.