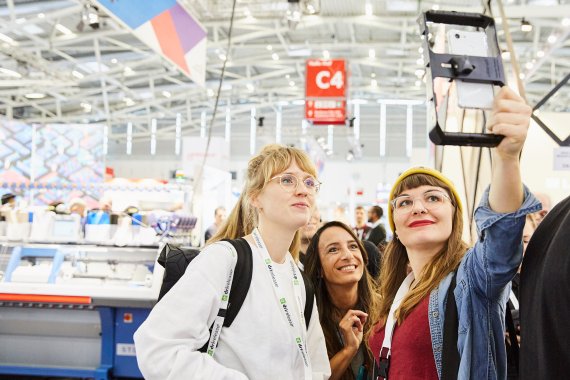 Cindy Haase from Munich is at ISPO Munich for the third time. On Tuesday morning, she came to the blogger breakfast of the outdoor brand The North Face in the Influencer and Blogger Lounge.
Here they all stood together, ate pretzels and posted photos on Instagram and Facebook: Fitness bloggers, mountain sports bloggers, triathlon bloggers. Some are still at the very beginning, others are already established big names.
Haase has been blogging about her passion for running for several years. Thousands of fans follow her blog runfurther.de and her very personal contributions on Instagram.
The development of the blogosphere has overwhelmed the sports industry in recent years. Suddenly, individuals have more reach than established sports media. "That was a rapid development, but I have the feeling that the hype is fading away right now," Haase explained.
In the meantime, Haase's blog has become a small extra income for her. For many marketing departments, bloggers like them are a channel like any other. But she wants companies looking for cooperations with bloggers to be more thoughful before they contact them.
"In part, companies have become quite blunt when asking for cooperations. I get a bunch of mails from the manufacturers, but hardly any of it fits my blog."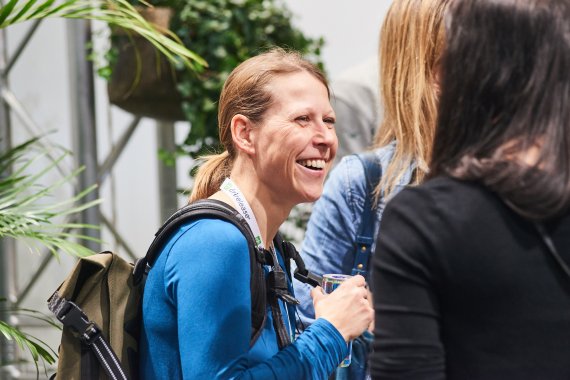 Hannes Tanzer strolled between the stands in the ski and snowboard area. The Austrian became famous in the fitness scene because he lost 40 kilos in only six months. Among others, the magazine Men's Health reported about his story.
Today, he has 72,000 instagram fans and is considering giving up his normal profession as a certified nurse in favor of a career as a social media star and personal fitness coach.
"It is incredibly important to make contacts in this business and to be up to date. That's why I'm here and take a lot of time for the fair. It's also the activities with the community that make the time here very interesting for me."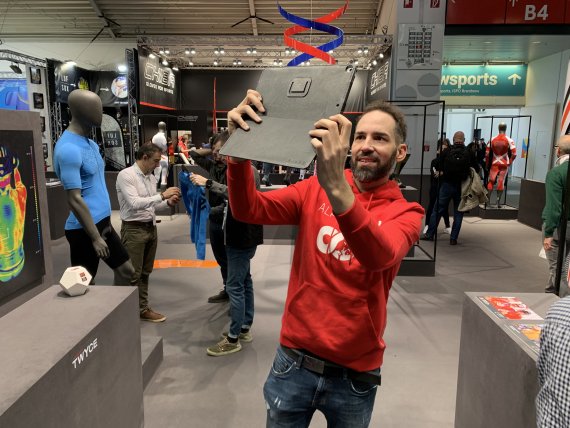 In the indoor climbing lounge, Julia Topp and Anja Woertge are sitting and drinking a coffee together, of which they had a few that day. They are two of the thirteen "Munich Mountain Girls", a group of bloggers united by their love for Munich and especially for the nearby Alps.
Christine Prechsl founded the community in December 2016. "It began as a Facebook group," Julia Topp said: "Women should be able to find other women to go to the mountains together. It's not that easy." Both are in the media industry, Topp is a freelance graphic designer, Woertge is a freelance journalist and stylist. Skills that they also use for the joint site munichmountaingirls.de.
The instagram channel @munichmoutaingirls now has more than 12000 subscribers, which is remarkable for such a regional and special topic. Accordingly, brands and tourism associations are interested in the community.
The women are quite open to cooperations. But it has to fit. You often hear that from the bloggers at ISPO Munich.
"It is very important to all of us that brands work sustainably. It's best when products are produced regionally," Woertge said. "We must be allowed to stay ourselves. And we don't want to have to wear a different shoe every week," Topp added.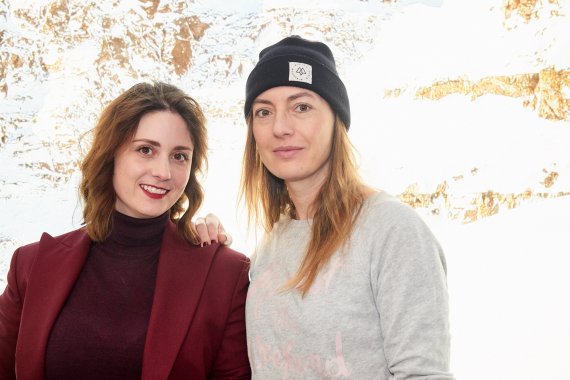 Bloggers have special demands - a fact that ISPO Munich has recognized, too. "The fair treats us bloggers very well, there are no regulations and we can also bring photographers with us," Haase said.
In addition, ISPO Munich has a tailor-made program for bloggers. It offers guided tours every day to give the digital reporters a good overview of what's going on at the fair.
Many journalists blog and many bloggers work journalistically. ISPO Munich therefore treats bloggers with the same care as classical journalists.
This is contemporary - because the boundaries are becoming increasingly blurred.