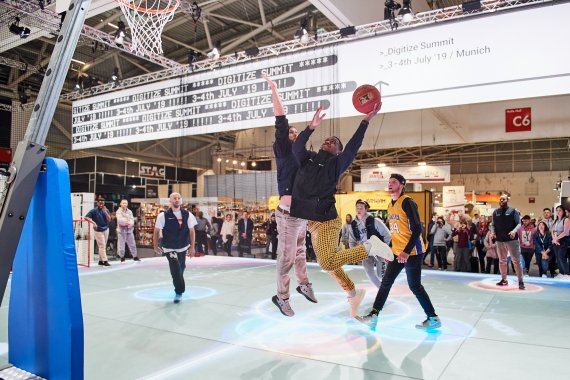 In addition to Björndalen, there were, of course, other top-class guests at the dinner: for example the Olympic beach volleyball champion Julius Brink, 800 meter Olympic champion Nils Schumann and top model Barbara Meier or ultra runner Florian Neuschwander.
Skateboarder Tony Hawk was also one of the stars at ISPO Munich 2019, speaking at ISPO Digitize Pioneers Night about the future of the sports industry. In his opinion, digitalization will bring about a lasting change.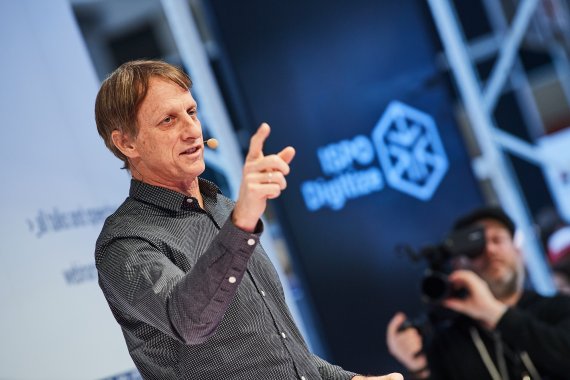 Germany's most famous winter sports family populated the halls in the east of the fair: Felix and Christian Neureuther were in hall B6, Miriam appeared for an interview next door in A6. Felix talked about his chances at the World Championships in Are, Sweden, and made countless selfies. His father reported on the first race victory of the next generation.
During her visit to ISPO Munich, supersprinter Gina Lückenkemper revealed how she wants to improve her current times with electric shocks and naps at noon. The Olympic ski champion Anna Veith could soon be known a sports official. And the double Olympic champion Britta Steffen spoke about her life as a young mum, a professional swimmer and her beginnings in a borrowed swimsuit.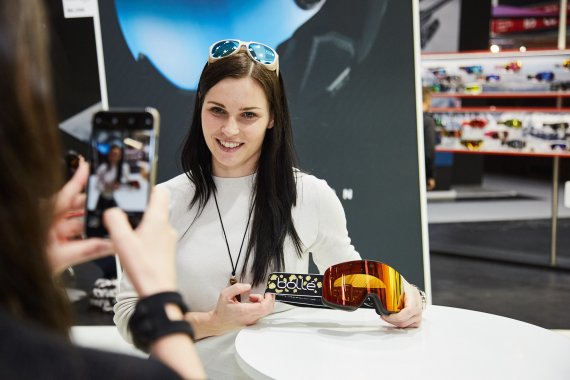 Huge changes were annouced: Mark Held will be the new president of the European Outdoor Group. Until last year, he was Secretary General, now he takes over the position from John Jansen. "Mark is the best choice," says Jansen. Also in view of the next major event that the EOG is helping to organize in Munich: OutDoor by ISPO from 30th of June to 3rd of July at Messe München. 700 exhibitors have already confirmed their attendance.
Not only new positions were announced at ISPO Munich 2019, but also winners. Five innovative products from the Snowsports, Outdoor, Urban, Health & Fitness and Team Sports segments were awarded. Mammut, Grüezi Bag, Berg Outdoor, Life Fitness, Select - and many other Gold Winners were delighted.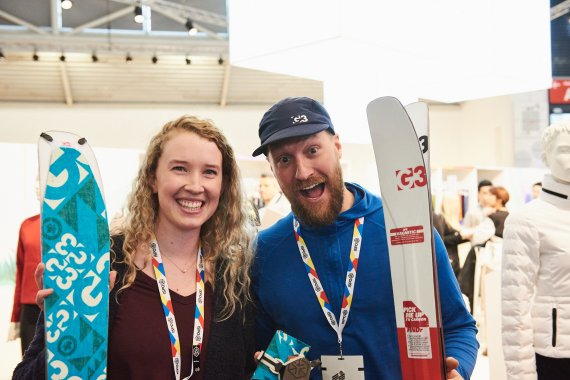 Another victory went to Austria: Original+ is ISPO Brandnew Overall Winner 2019. The sports start-up impressed the jury with custom made skis. But now managing director Siegfried Rumpfhuber has to solve a small problem. Other young entrepreneurs presented their digital business ideas to a strict jury at the ISPO Academy Stage in a pitch situation.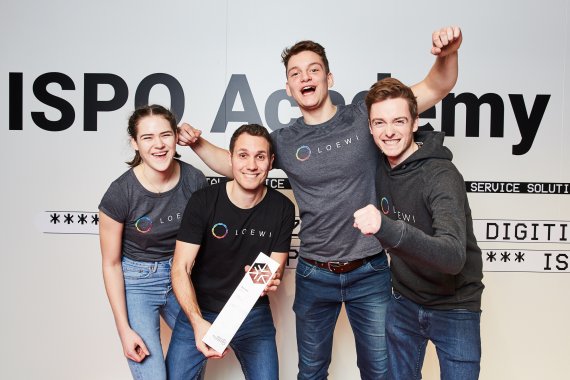 Other young and fresh faces in sports scene are the bloggers who populated ISPO Munich this year. About 300 were attending. ISPO.com has asked them what they wanted from companies.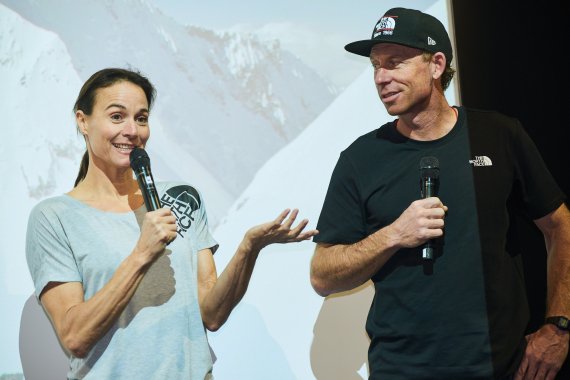 "The target group of women is an important topic, not only at ISPO Munich," said Margit Dittrich at the opening of the Women's Lounge. She also founded the "Frauen Verbinden" network in 2015, which continues to grow. After Munich, there will be two new locations: Berlin and Hamburg. The capital city was chosen primarily for its proximity to politics, Hamburg for its proximity to the media, announced founder Margit Dittrich. More than 600 executives and entrepreneurs are members of the network.
FC Bayern Basketball professionalizes its eSports team with Bayern Ballers Gaming. It's not the first big club to join eSports. But now the FCBB has announced a crucial marketing partnership. In addition, more companies are pouring into the market. For the first time this year, ISPO gave visitors and exhibitors the opportunity to inform themselves about the future of the industry. The ISPO Digitize Area invited all visitors to participate for four days.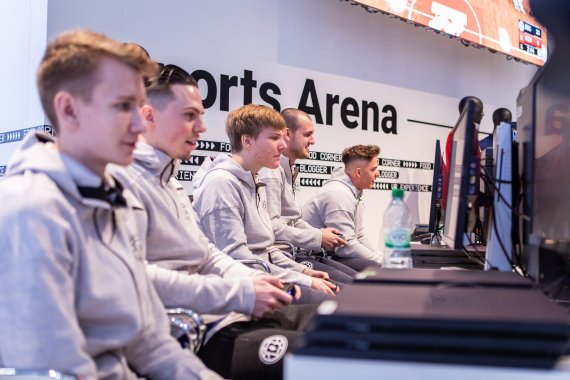 eSports also plays an important role in the heart of the city. The Globetrotter Store hosted FIFA 19 tournaments as part of the ISPO Munich Sports Week. In addition, the people from Munich gathered on the streets for plogging. The ISPO Munich Night Run started already on February 2nd - ultra runner Florian Neuschwander won over 5 kilometers. Until the 9th of February, Munich's visitors and those remaining in the city can still participate. You can see all events here in the event database of Sports Week.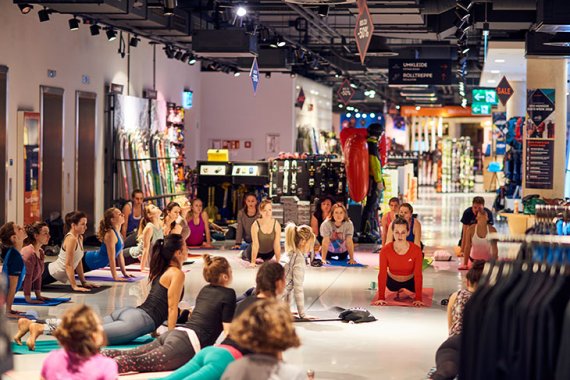 OutDoor by ISPO:

30th of June to 3rd of July 2019

ISPO Digitize Summit:

July 3rd and 4th, 2019

ISPO Shanghai 2019: 5th to 7th of July 2019

ISPO Munich 2020: 26th to 29th of January 2020.