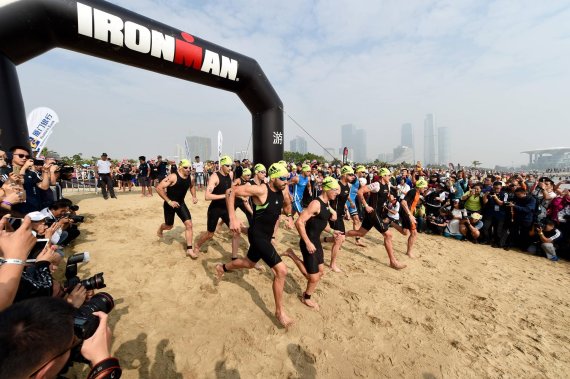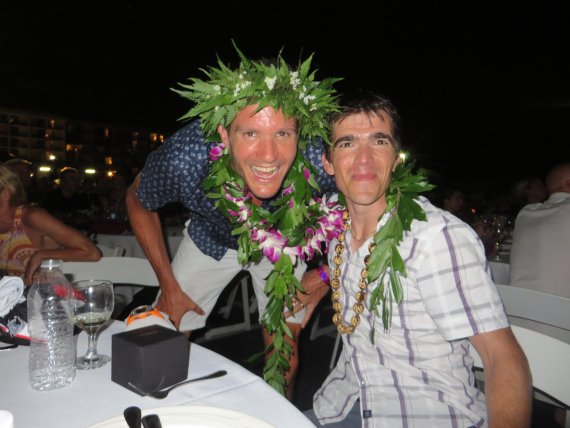 This is primarily due to the fact that the three different sports of swimming, cycling, and running also have different requirements. What's optimal for one sport quickly becomes a disadvantage for another.
Triathlon: The right strength-endurance ratio
Nevertheless, a few general points can still be made. For example: the fact that weight plays a crucial role in triathlon. As a triathlete, you definitely have to be lightweight and have an optimal strength-endurance ratio. The keyword is body fat percentage (BFP).
First, let's take a look at the women: Gwen Jorgensen, 2016 Olympic champion, definitely isn't your typical triathlete at 5'10" in height. She's tall, lean, and has long legs. Being tall certainly isn't bad for swimming, but it means you do have to be extremely thin. After all, you do have to drag your weight along with while you run. Incidentally, Jorgensen only weighs 121 pounds.
Body fat percentage is important
Most other top female triathletes are at least two inches shorter; Flora Duffy, overall World Cup holder of 2016, is actually only 5'4".
What fundamentally applies for all triathlon women: Body fat percentage definitely plays an important role. For women, it's between 10 and 12 percent.
Optimal nutritional control
This is also true for the men. Jan Frodeno, Ironman Hawaii champion of 2015 and 2016, stands out from the competition at 6'4". Among the top ten of the 2016 ITU World Triathlon Series, only two men are over 5'10". Mexican athlete Crisanto Grajales is only 5'5".
Jan Frodeno weighs about 167 pounds, with a body fat percentage of 5 percent. This is normal for triathlon men: their body fat percentage is usually between 4 and 6 percent.
Fundamentally, body fat percentage and weight are major topics in triathlon. You move on the edge of a knife.
The challenge, namely, is how do you get the athletes to get very slim, but still stay powerful and healthy. Optimal nutritional control is therefore extremely important in triathlon.
Video: Wearables and their added value