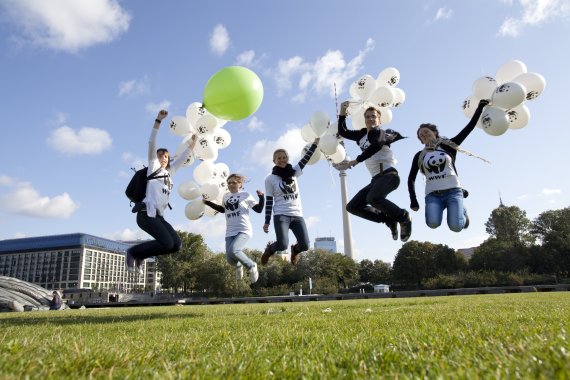 The report comes to the conclusion that "more than half of the examined companies implement practically no measures to combat climate change." That is not the case for Nike, Adidas and Mammut, however. The three sport and outdoor companies are positioned in the upper middle range.
Only H&M is rated better. Nike, Adidas and Mammut are leaving all other textile brands – like Hugo Boss and Calida – behind.
The authors of the study conclude that the big companies H&M, Nike, Adidas and the medium-sized Swiss company Mammut are showing visible progress toward a smaller environmental footprint.
For the textile rating, WWF examined twelve international brands from the clothing and textile industry in eleven different categories, using data provided by Oekom Research AG. These categories included aspects such as environmental management in the supply chain, raw materials, water usage and harmful substances in the manufacturing process.
Mammut feels reassured by the results. The company believes that its We Care strategy for the production of sustainable products is paying off. The aim of We Care is clean production and the reduction of the environmental footprint. The Swiss outdoors brand wants to achieve this goal by deliberately increasing the proportion of environmentally compatible materials and components it uses.
Mammut agrees with WWF, however, that there is still a lot of room for improvement in the area of sustainability within the industry.