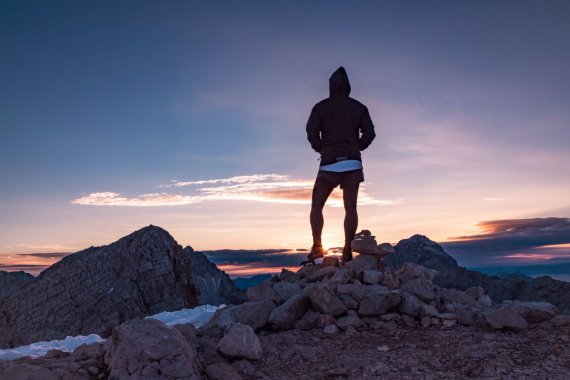 First China, then Europe, the USA and now the whole world: The corona crisis has a firm grip on the sports industry with its global production locations, supply chains and sales markets. Still, it's time to think about the "after", even if we don't know when it will be. What options is the industry currently discussing, what problems does it see and what are the answers? We asked a few manufacturers.
In times like these, what has recently been viewed as a disadvantage for the sports industry becomes an advantage: The adherence to traditional collection cycles with a spring/summer and an autumn/winter collection. For example, by the time the shops in Italy started closing in February, and subsequently, in many other countries, many manufacturers had already delivered the majority of their collections. "We have already delivered more than 95 percent of the pre-orders, a small part and scheduled orders are still in stock", says Klaus Haas, Managing Director of Maloja.
At Löffler, around 65 percent of pre-order quantities are currently delivered, says Otto Leodolter, Managing Director of Löffler. "The remaining share of the goods produced is currently stored in our warehouse at the company's site in Ried im Innkreis, Upper Austria." However, the fact that complete collections get stuck in the warehouse because the delivery periods are consecutive every two weeks primarily affects the fashion industry.
Much will now depend on how quickly the restrictions can be lifted. If the shops open before the end of the season, the chances of selling many goods are not bad. After all, some retail experts are predicting that the sports segment, in particular, will soar once the restrictions are lifted. The sports segment should then benefit from the fact that sports collections have a longer half-life than classic fashion. Although color themes are changing, timeless pieces are part of the basic structure of many collections - they can be sold over several seasons without major discounts.
Salewa, for example, plans to use parts of the summer collection for next year and recommends this to retailers. The children's brand Isbjörn is pleased that its slow fashion principle is now paying off: "We have many popular models in our range over several seasons, so a large proportion of the products can be taken into the autumn-winter 20/21 season", says Beatrice Archer, Export Manager at Isbjörn.
Manufacturers and retailers are currently very concerned about early discount campaigns. In order to compensate for liquidity bottlenecks, some retailers may be forced to do so earlier than they would like. How can this be prevented? The industry has hardly any leverage. "As manufacturers, we cannot prevent any discount campaigns that may be taking place; they are carried out by the sports retail trade," says Otto Leodolter from Löffler. Klaus Haas from Maloja hopes: "By making sure that the retailers try to sell at full price for as long as possible. Especially in summer, this is easier to achieve than in winter". Scenarios that the winter season should start later in order to allow more time for the sale of spring-summer goods are also being hotly debated throughout the industry.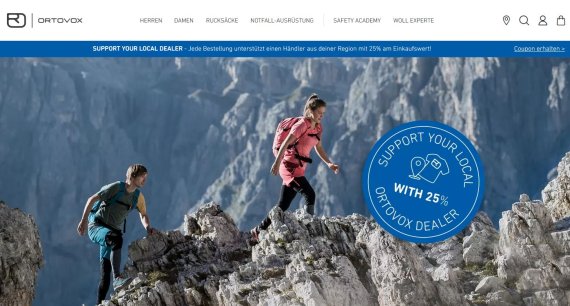 "We are trying to counter the trade with all the means at our disposal", said Lorenzo Delladio, CEO of La Sportiva already a week ago. The northern Italian company is particularly affected by the crisis because the country had to close all shops and companies earlier than others and then watch as other markets were gradually closed down. Many manufacturers are currently granting their retailers longer payment terms and are storing the goods at their own expense, although they themselves are also severely affected financially. Ortovox is setting new standards by offering that one quarter of sales via its own online shop are credited to stationary retailers.
At present, no one wants to make any concrete statements about how exactly dealers and manufacturers will finally regulate the mutual obligations between them. Much will depend on how long the current situation will continue. Everyone is striving for partnership. Because it is clear that the crisis can only be overcome together.
And what happens next season, when public life hopefully returns to normal? These collections are produced now. Will the next damage be imminent in the face of fragile supply chains? "At the moment we only have minor restrictions," says Klaus Haas from Maloja, "but since we produce 70 percent of our goods in Europe, it will depend very much on how things develop in Europe. If productions have to close for a longer period of time, the winter delivery dates may also be postponed somewhat. But we still have some leeway."
In China, production started again weeks ago, confirms Gerhard Flatz, General Manager of the Chinese production company KTC. "But the supply chains are shifting. At the moment, the problems lie mainly with the suppliers," says Gerhard Flatz. PrimaLoft is relying on being able to compensate for any bottlenecks by redistributing within the global network. "What we cannot yet estimate, however, is what the impact on global freight traffic will be," says Michael Jakob, Vice President of Business Development / Outdoor Sports Athleisure Europe at PrimaLoft.
Brands that still produce their own products, such as Löffler from Austria, have an advantage. "Since Löffler produces 70 percent of the materials in its own knitting factory in Austria, there will be no major delays according to current estimates," says Otto Leodolter. "We have an appropriate stock of raw materials and finished fabrics on site and can continue production after the crisis in the usual manner".
"We take the situation very seriously. However, we also see it as an opportunity to adapt the way we do business and prepare for a new, changed future," says Michael Jakob from PrimaLoft, and by that he also means the digitalization of work. All doubters should now have realized that virtual work is an option. Löffler sees his decision to locate production in Austria and Europe as confirmation of this, "because we can act quickly and are not dependent on long supply chains," says Otto Leodolter. What the future path now looks like depends once again on a close and trusting relationship with the factories, retailers, and partners. Beatrice Archer, Export Manager at Isbjörn: "This is the only way to have open discussions and find common solutions. Together we are strong."