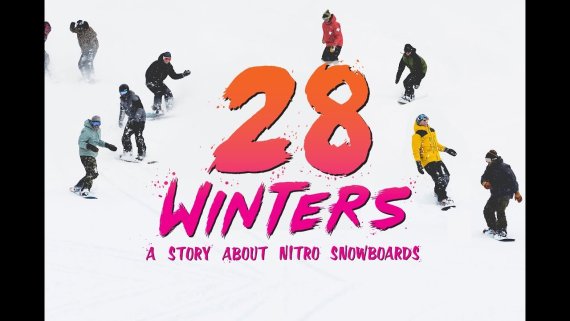 Tommy Delago, Marcus Kleveland, Eero Ettala, Elias Elhardt and all the others from the Nitro Snowbard Team have come to snowboarding in different ways. But all of them were concerned with fun, friendship and freedom. This is expressed in the Nitro documentary "28 Winters".
"For me it is also important that we work on the image of snowboarding and communicate more strongly that snowboarding takes place mainly on the slopes and not in the air", said Tommy Delago already in an interview with ISPO.com.  He founded Nitro Snowboards together with Sepp Ardelt.
In the 50-minute video Delago and Ardelt also talk about the early days of the company. How Delago thought about board shapes as a driver before founding, or how Ardelt contacted him by fax. 
Many big names from the snowboard scene look back in "28 Winters", tell of their beginnings and their connection to Nitro and the founders.  In between the documentary shows again and again current riding of Nitro team riders and archive material from the early days of Nitro. You can watch the movie on Redbull.tv.