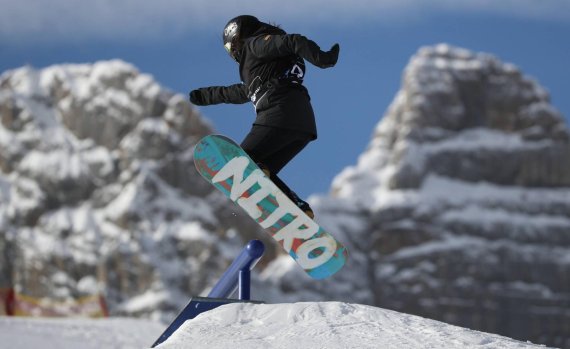 ISPO MUNICH is using the new POLYGON hall concept to give new life to the action sports industry.

POLYGON is moving the focus back to the exhibitors' products and is using a modular stand concept to give companies large and small the opportunity to present their products for a clearly calculable price at the biggest sporting goods fair in the world.
ISPO POLYGON is the new home of action sports at ISPO MUNICH and is set to be a unique meeting point for the industry. Come and see from 5–8 February! >>>
"The Snowboarding Industry Lives Off Diversity"
Nitro Snowboards, one of the world's leading snowboarding brands will be at ISPO MUNICH, in Hall B6.

ISPO.com spoke with founder and company owner Tommy Delago about current developments in the snowboarding market, the importance of trade fairs and how to work with YouTube stars successfully. 
ISPO.com: Nidecker is buying Flow, Völkl Snowboards is going through some changes. What do you make of these market developments? Is the whole snowboarding industry being consolidated?
Tommy Delago: These are very normal consequences of the changes in the market. But if the whole market were to be consolidated and small brands disappear, I think that would be a real shame. It is the diversity and the inspiration of these small brands which enables the snowboarding industry to thrive. Yet even in the last few years, there have always been more new brands, which I find very invigorating.
How important are trade fairs for the winter sports industry in these times?
I am known for being a fan of trade fairs and the coming together of the whole industry at such an event is important and really interesting to see. For generating sales and orders, the trade fairs are no longer so important, because much of this will already have taken place in the big importers' showrooms.

But for us, it is still an important platform for presenting ourselves as a brand and maintaining our image. It also helps the smaller importers, who can show our whole range to the retailers – something they are not able to do in their own showrooms. On top of this, the trade fairs are an important market place for meeting suppliers and manufacturers.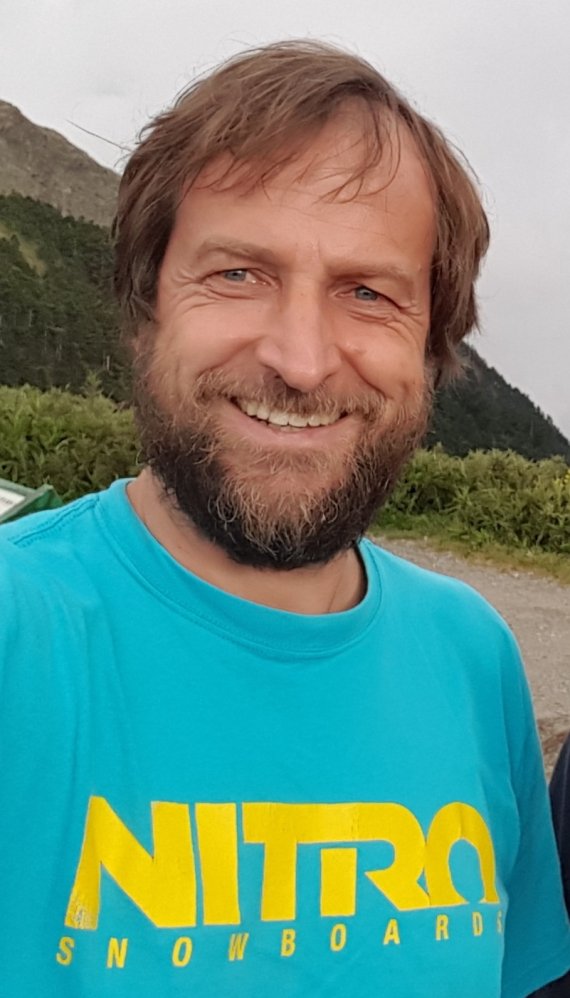 Tommy Delago: ISPO's POLYGON Concept Is a "New Challenge"
In relation to this, what do you make of the new POLYGON concept for ISPO MUNICH?
It will be very exciting. We work in an industry that lives off innovation and is always moving on to new things. I find external stimuli like POLYGON to be really great, since it also means we have to question some things and re-adjust ourselves. Our presentation this year at ISPO MUNICH will be a new challenge. I think that the new design as a whole is very appropriate to current times, and not least because of the reduced costs.
In contrast to last winter, many regions in Europe are already open for the winter thanks to artificial snow. Has this had a positive effect on sales?
We definitely took notice of how the ski resorts in Europe have already opened, and we have had more orders this year as the same period last year. The snow conditions in Italy have been especially good and it seems that the lift operators were already very well-prepared with artificial snow for the pistes. In this respect, the start of the winter in some places has not been bad at all.
Read here: 5 Trends that make snowboarding immortal
The past few years have been marked by dwindling sales figures. How has Nitro Snowboards reacted to this change?
Here, you have to realize that the clothing sector is much more badly affected by bad winters or declining interest in winter sports than the hardware sector is. We've felt the effects in different ways. Our stock can be sold later in the year if there is a bad start to the winter. In the clothing sector, a bad start to the winter means that clearance products are more or less unsellable.
YouTube Marketing as a Cheap Alternative
What concrete effects do these changes have then?
From just a commercial point of view, you of course have to react to sinking sales and bring down the costs. It helps here that on an international level we have a streamlined staff structure and don't have to make any big cuts. Many changes happen behind the scenes. Investments are postponed, new developments are put back.

Of course, we also reduced marketing spending, but not massively. General developments in the media market with the shift towards web-based marketing have been very helpful in this situation. On the internet, we have been able to communicate our brand in a relatively cost-effective way.
For two years, you have been working with Felix von der Laden, who is known for being one of the biggest YouTubers in Germany under the name Dner. How did this cooperation come about?
Three years ago, we first started looking at the idea of collaborating with YouTubers. At the time, we were thinking of doing this to promote rucksacks and bags. Through this, we made contact with Felix von der Laden – it's not a purely commercial working relationship in which we pay him a fixed sum for each product placement. Felix and his friend Izzi have great fun coming with us and our team out into the snow for a few days. We offer them unique snowboarding trips, in this way creating interesting content for their YouTube channel.
What is the goal?
Apart from the publicity that such videos bring us, what is really great is the message of the videos: These guys, who both spend a lot of time playing video games, show how fun snowboarding can be. This will hopefully give some fans the motivation to turn off the computer and go out onto the slopes. When you read the comments for the videos, you can see some fans who seem to have caught the spark – which is really great to see!
Delago Wants to Put Snowboarding Back on the Piste 
What can retailers do to make it easier to take up the sport and cater to rookie snowboarders?
We are closely watching the return to the beginnings of snowboarding's development, where retailers regularly organized snowboarding trips in the ski resorts for the purpose of customer loyalty, helping to introduce new people to the sport. This is happening again now, which is very good news. This service and the close customer relationships are also unique features of physical stores which can really help retailers to establish themselves. As a brand, we support such ideas.
What is your brand doing in this area?
We try to establish contact with the end customers at lots of different test events. For us, these are enormously important. Similarly, we support newcomer programs, such as Nicola Thost's springboard events, and we organize kids' camps. For me it is also very important that we work on snowboarding's public image, making sure we communicate more strongly that snowboarding primarily takes place on the piste itself, it's not just doing stunts through the air!

We have been trying for several years to be more inclusive in our communications. By this I mean that we don't use too many radical pictures and videos, so that snowboarding seems more friendly. This also helps in removing the prejudice that snowboarding is more dangerous than skiing. For me, the key thing is that we keep the idea that snowboarding is fun at the center.
New and hot: ISPO POLYGON is bringing the action sports industry together for ISPO MUNICH 2017 from 5–8 February – are you going to be there? >>>