That's what the trading company Lengermann & Trieschmann from Osnabrück was all about when it opened its new 5,000 square meter L&T Sporthaus in 2018. Instead of investing in an e-commerce infrastructure with an uncertain future as an online shop, L&T's management decided to expand its local strength. Directly adjacent to the existing fashion store, a sports shop with real recreational value was built.
The almost 35 million Euro effort has paid off: The L&T Sporthaus with its artificial surf wave in the basement and the striking architecture is now one of the attractions of the city centre of Osnabrück. The courageous concept has received numerous international awards, including the international EuroShop RetailDesign Award 2019 from the EHI Retail Institute and the "Store of the Year 2019" from the German Retail Association (HDE). Thomas Ganter, one of the three managing directors of L&T, explains the concept and reveals what he has learned since the opening.
ISPO.com: You were named Store of the Year 2019 at the beginning of 2019, how often have you had to guide guests through your house since then?
Thomas Ganter: Almost weekly. We are almost overwhelmed with affection, which of course makes us very happy. In November alone, three groups visited us. Even in Japan we are known: In summer we had a Japanese couple in our house who had booked the wave months in advance for their trip to Germany.
Did you expect so much response?
Of course, this is a bit like our marketing idea, but we didn't expect so much feedback. We see many forums that carry our idea forward, the videos of our wave on social media gotover three million views. Before that, we only had 3,500 Facebook friends. The wave already gives us an enormous reach.
How did you come up with the idea of building a wave for surfing in your house?
We wanted to create a retail experience, an interactive offering. In the 90s, climbing walls came up in sports shops to encourage customers to exercise and have fun in the shop. But frankly, we've only seen a few people who've actually used it. It was clear to us that when we do something like this, it has to be used on a daily basis and you have to see the fun people have there. Our wave runs every afternoon and on weekends we are fully booked.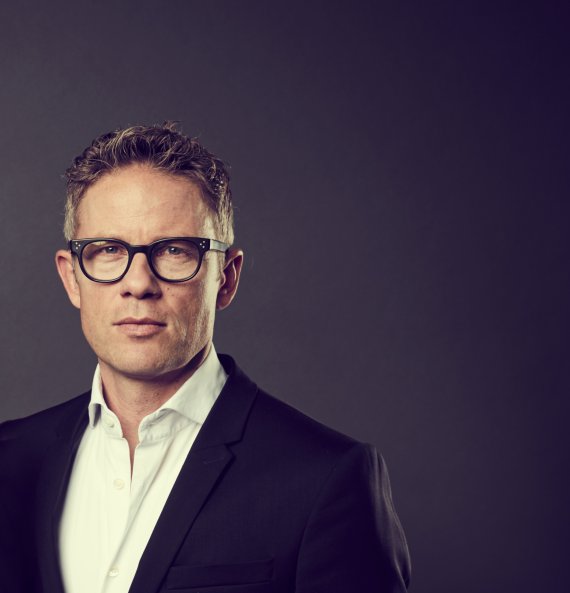 But not only do you have the wave, you can also do fitness courses and altitude training in your house.
We always say we sell an attitude to life, we are now part of the leisure industry. We don't want to sell a soulless product, but an emotion, an attitude. People identify less and less with products. In the L&T City Gym you can do sports and watch sports live. On 840 square meters we have equipment and course rooms in which you can train under high altitude air. We even have top athletes here who like to use it. Do sports and buy sports - all under one roof. We have them all, from amateur athletes to top athletes.
Why are you going to all this trouble?
About eight years ago, we gave serious thought to the following: Do we as L&T want to participate in e-commerce? How do we deal with online trading? We decided at some point it didn't make sense to us. We're a local retailer. There is no second location planned yet, and we will never have so much marketing money to get enough traffic into the online shop to become a relevant online player.
So what else? The family fortune is at the site, and we want to defend it. We are convinced that there will always be a stationary trade, but it must be attractive. We wanted to offer a real experience. And we knew that we were vulnerable in sport because we were not so well positioned there yet. So our plan was to make ourselves big in sport so that we could remain competitive in the textile/sport retail sector.
You don't trade online, but you use digital technology in the store. What exactly are you working with?
In the area of digital signage we are quite restrained and concentrate on screens with maps and product information, you can track changes, book style coaches and of course the wave. Everything under the service aspect. Soon we will test Dynamic Pricing, the AI is already programmed. So far, retail only knows price trends downwards - we also want to test upwards.
With the strong players in online trading and the increasing direct-to-consumer business of the brands, the relationship between retail and industry is changing. How do you assert yourself as a local retailer?
We take a critical view of the fact that the industry is increasingly selling through its own channels. Many articles we do not get as a retailer any more, that makes our life difficult of course. This, too, was certainly an aspect in the decision to opt for such a sports store project: We want to position ourselves as the meeting point in Osnabrück and the surrounding area, as our own brand, in order to remain an important partner for industry. This is how we get articles that are not available to others.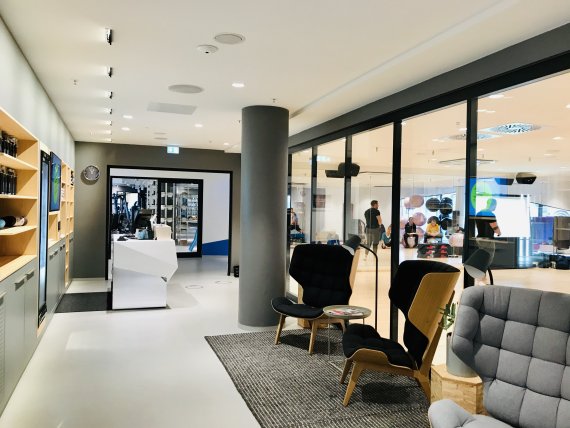 The sports house has been in operation since 2018. What have you learned since then?
There is an important learning: When we bought for the first season of the sports store in 2018, we focused on a young target group between 15 and 30 years of age. Why? Because we assumed the main target group was right there. This is where we were wrong. The young customer doesn't come to surf - maybe it's too expensive for him, maybe he prefers team sports. Instead, customers from 40 enjoy the surf.
For them, 34 euros for an hour of fun is not too much. Often whole families meet and surf together, or the women go shopping for so long. You learn it very quickly. All in all, it was an exciting insight, but basically the result is perfect, because this target group is of course very attractive. Now we're adjusting the assortment on the ground floor.
How do you attract the younger customers now?
We have created other highlights, such as cooperations. We have a cooperation with the VfL Osnabrück and sell tickets for the matches in the soccer department - otherwise they are only available directly at the stadium. In addition to the ticket shop, we have set up a goal wall, which is used daily by young pupils after school to play football.
Be creative. Digitalization, new target groups and changing sports habits challenge the sports trade. How sports retailers can deal with this will also be discussed at ISPO Munich. Be part of it!