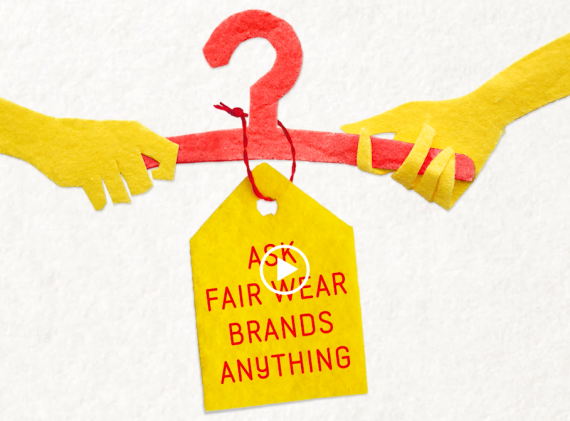 April 24th is Fashion Revolution Day. This is the day when many companies are increasingly committed to a reform of the fashion industry with a focus on more transparency in the fashion supply chain. It is also the day when the hashtag #whomademyclothes becomes the global Twitter trend.
On this day, companies are coming up with a number of ideas in the social media to draw attention to their production conditions. And so the Fair Wear Foundation (FWF) has gathered 20 companies like the outdoor brands Deuter, Kjus, Vaude and Jack Wolfksin for this day, who are to take a stand on the conditions in their companies in a question-and-answer marathon on FWF's Facebook page.
The companies will provide insight into questions such as: Do they visit their factories? What does it mean to be a member of the Fair Wear Foundation? Or what are your plans for the future? In principle, however, all questions from the Facebook community are permitted. All brands have a 30 minute slot from 10 am to 8 pm Central European time.
As the FWF describes, the aim is to further improve the conditions of workers in the textile and clothing industry. FWF employees from Europe and the manufacturing countries Bangladesh and Myanmar will also participate in the marathon and answer questions.
The FWF member companies represent 120 brands and are headquartered in Europe. The products of FWF members are sold in more than 20,000 retail outlets in over 80 countries.