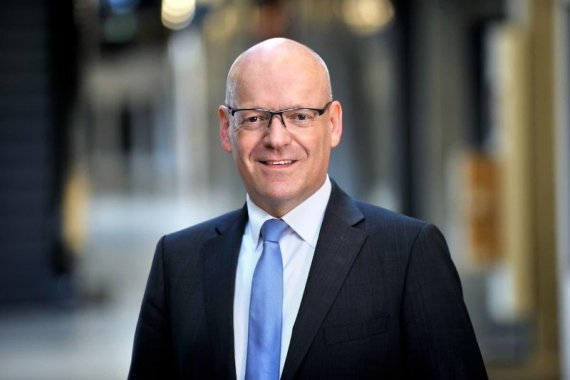 Big surprise at the ANWR Group: CEO Günter Althaus does not want to extend his 2021 expiring contract at the international trade cooperation, mother company of sports retails association Sport 2000. The Supervisory Board complies with the wishes of the 51-year-old.
After ten years at the head of the ANWR Group, Althaus wants to face new professional challenges. Until further notice, he will chair the Board to ensure continuity for ANWR.
"The past ten years with the ANWR Group have been an extremely exciting and enriching time for me in every respect," says Günter Althaus, CEO of the ANWR Group. "Within a decade, together with our partners, we have succeeded in successfully diversifying the Group, expanding internationally and positioning it much more effectively. The ANWR Group is better equipped for the future today than ever before. Now that the celebrations to mark the 100th anniversary of the Group have come to an end, it is exactly the right time to introduce a change at the top. I am taking this opportunity and will dedicate myself to new challenges after my successful time in the company. I am grateful to the Supervisory Board for fully supporting me in this. With the decision now made to start succession planning early, we ensure that the ANWR Group will continue to be led by an outstanding team in the future".
"The Supervisory Board thanks Günter Althaus for all his commitment over the past decade," explains Holger Baierl, Chairman of the Supervisory Board of the ANWR Group.
"During his term of office, AKTIVBANK took on decisive strategic initiatives such as the takeovers of AKTIVBANK and the acquisition of GARANT Schuh + Mode AG as well as, most recently, the takeover of VR LEASING's central settlement business by AKTIVBANK. At the same time, Mr Althaus played a leading role in the digitalization of the Group, including in particular the establishment of "Schuhe.de" as an Internet platform for our members. Over the past ten years, the settlement volume of the ANWR Group has multiplied to an estimated 15 billion euros in 2019. In the coming months, the Supervisory Board will determine the successor for Mr Althaus in an orderly process. In doing so, we will ensure that the interests of our members, employees and business partners are safeguarded in the best possible way. I am confident that the ANWR Group will continue its successful course seamlessly."