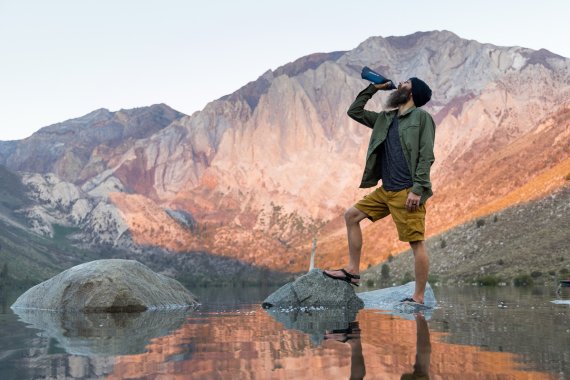 LifeStraw is all about accessing safe drinking water. The brand will be exhibiting its newest filter and purifier solutions at OutDoor by ISPO from June 12 to 14 in Munich. With the show coming up, we talked to CEO Alison Hill about the latest LifeStraw products as well as larger goals the company is striving for with their Give Back program.

ISPO.com: Hi Alison, we are curious: Have you planned anything special for this years' OutDoor by ISPO. What can visitors expect?
Alison Hill: We have redesigned the LifeStraw Personal Water Filter Straw, our most iconic and best selling product, for the first time in 17 years with our latest launch: the Peak series. The new Peak Series straw has an enhanced flow rate and added versatility. The new microfilter helps reduce clogging and allows for better air venting meaning higher water flow. It also has a removable threaded bottom cap, so it can be attached to standard water bottles and/or gravity hoses to make getting clean water a breeze.
Are there any products you will be presenting for the first time at OutDoor by ISPO and which are these?
The Peak Series not only features a re-imagined straw filter but an entire line of squeeze and gravity based filtration products designed for durability and versatility for outdoor adventurers. This is the first time in LifeStraw's history that we have launched a complete new outdoor category while continuing to stay true to our main differentiation point: LifeStraw's portable water filters are extremely robust, they have a history of use in some of the harshest conditions around the world but at the same time they are very easy and intuitive to use.
What are the current challenges in the outdoor industry? In how far do these challenges influence your actions and your company? 
Like many in the industry, we continue to see challenges related to supply chain and logistics costs and delays. We face each challenge with an unwavering commitment to doing what is right by planet and people.
Why do you participate at OutDoor by ISPO and why is it important to you? 
At LifeStraw we believe that everyone should have equitable access to safe drinking water. LifeStraw's internal Give Back program ensures that for every product sold through retail, a child in need receives safe water for an entire year. To achieve our 2022 commitment in reaching over 7,7 Million kids with a year of safe water, we have to continue developing our sales in Europe. Outdoor by ISPO is the ideal platform where we can meet new and existing business partners who will help us to achieve our social impact commitments.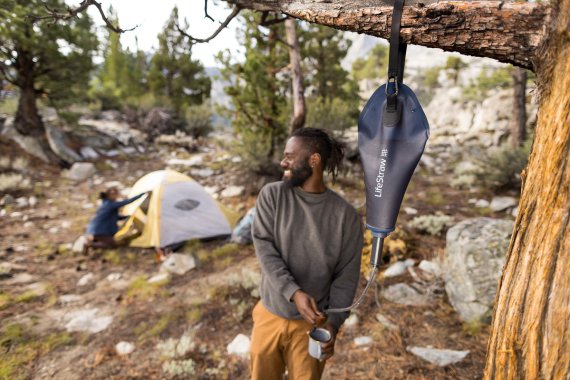 Who are you particularly looking forward to meeting at OutDoor by ISPO?
Any existing or potentially new business partners like buyers, distributors, agents, and even PR Agencies and influencers, who can collaborate with us in achieving our social impact commitment: reaching over 7,7 Million kids with one year of safe water by the end of 2022.
Is there anything else about LifeStraw that our ISPO.com readers might find interesting or useful?
If you would like to learn more about our social and environmental impact activity, read our latest responsibility report.