The Bicycle Boom Continues
High fuel prices, increasingly bikeable infrastructure, and people's drive for exercise and nature mean one thing:
The popularity of bicycling is far from over! 
According to European Cycling Federation (ECF), the number of bicycles sold will increase by about a third to 30 million by 2030. The share of e-bikes in the sales figures is expected to continue to rise.
In Germany alone, more than two million e-bikes were sold for the first time in 2021 - despite the industry's supply chain problems. Demand in Europe is growing steadily, but the largest market for e-bikes will continue to be East Asia in 2022.
If the total value of the e-bike market was still around 24 billion euros in 2021, it will grow to around 48.5 billion euros by 2027 with an annual growth rate of more than twelve percent, according to market researchers from "Mordor Intelligence."
E-Bikes: E-Mtbs on Trend, SUV E-bikes on the Rise
The development in inner-city traffic is moving further and further away from the car. The bicycle infrastructure, on the other hand, is growing steadily, the electric bike trends make it possible to master even hilly routes in a relaxed manner and without sweaty efforts. 
In Germany, e-bikes accounted for 43 percent of all bicycle sales in 2021, according to the Zweirad-Industrie-Verband (ZIV). In the mountain bike segment alone, 680,000 e-bikes were sold in Germany, almost five times as many E-MTBs as "conventional" mountain bikes (141.000) sold. 
Also on the rise: SUV e-bikes - leaning on the car category with partly dubious reputation. For bikes, SUV means: Everyday mountain bikes with luggage rack, lighting, stand and partly even low entry.
This brings stress-free everyday cycling and at the same time fun, if's times on a bike tour. But the biggest advantage of SUV e-bikes are the powerful batteries and powerful motors for a huge range off-road or on long tours.
Manufacturers like Winora and Flyer serve the target group with their new models "Yakun" and "Goroc 2".
Sustainability: An Industry Thinks Ahead
Switch from car to bike - and everything is good. The world could be that simple. In terms of sustainability, however, it is not. Because worldwide bicycle production also leaves its mark, which cannot be neglected from an ecological point of view. Long transport routes, energy-intensive production, problematic raw materials - all these are also negative side effects of the bicycle boom.
But the bike industry is also working diligently to reduce its environmental footprint. At the end of 2021, 22 companies in the industry launched a charter for sustainable action. The e-bike producer Riese & Müller, one of the signatories of the charter, wants to become the "most sustainable company in the e-bike industry" by 2025.
The tire manufacturer Schwalbe is developing a recycling system for old tires in a pilot project. Instead of burning old tires, their raw materials should benefit the circular economy.
Rose, a pioneer in the mail-order bicycle business, announced that the future of bicycles will be completely carbon-neutral in as little as four years. So that people can totally switch from car to bike in the future.
Mountain Bike: Again More Model Variety
After missing components had put a spoke in the wheel of many new bikes in 2021, mountain bike trends make fans again look forward to a variety of new models in 2022. Rose Bikes, for example, was only able to launch one new bike in 2021 instead of the five planned. For 2022, however, seven new bike platforms are planned. Cube, too, is coming up with numerous new models, especially in the e-mountain bike segment.
And: Down-country bikes have established themselves. These are bikes that would actually be racing files, but with longer suspension travel or lowerable seatposts are clearly more fun-oriented - and apparently well received. Thus, the new Scott Spark 2022 is no longer available as a race bike, but only in the down-country version. Also Cubes 2022er new edition of the AMS now also includes two down-country models.
To ensure that safety and riding enjoyment do not suffer amid all the mountain bike hype, fair forest sharing initiatives are becoming increasingly important. The initiative "Bike Spirit 4.0" under the leadership of the Mountain Bike Tourism Forum provides education on proper behavior, conflict avoidance and more togetherness in the forest.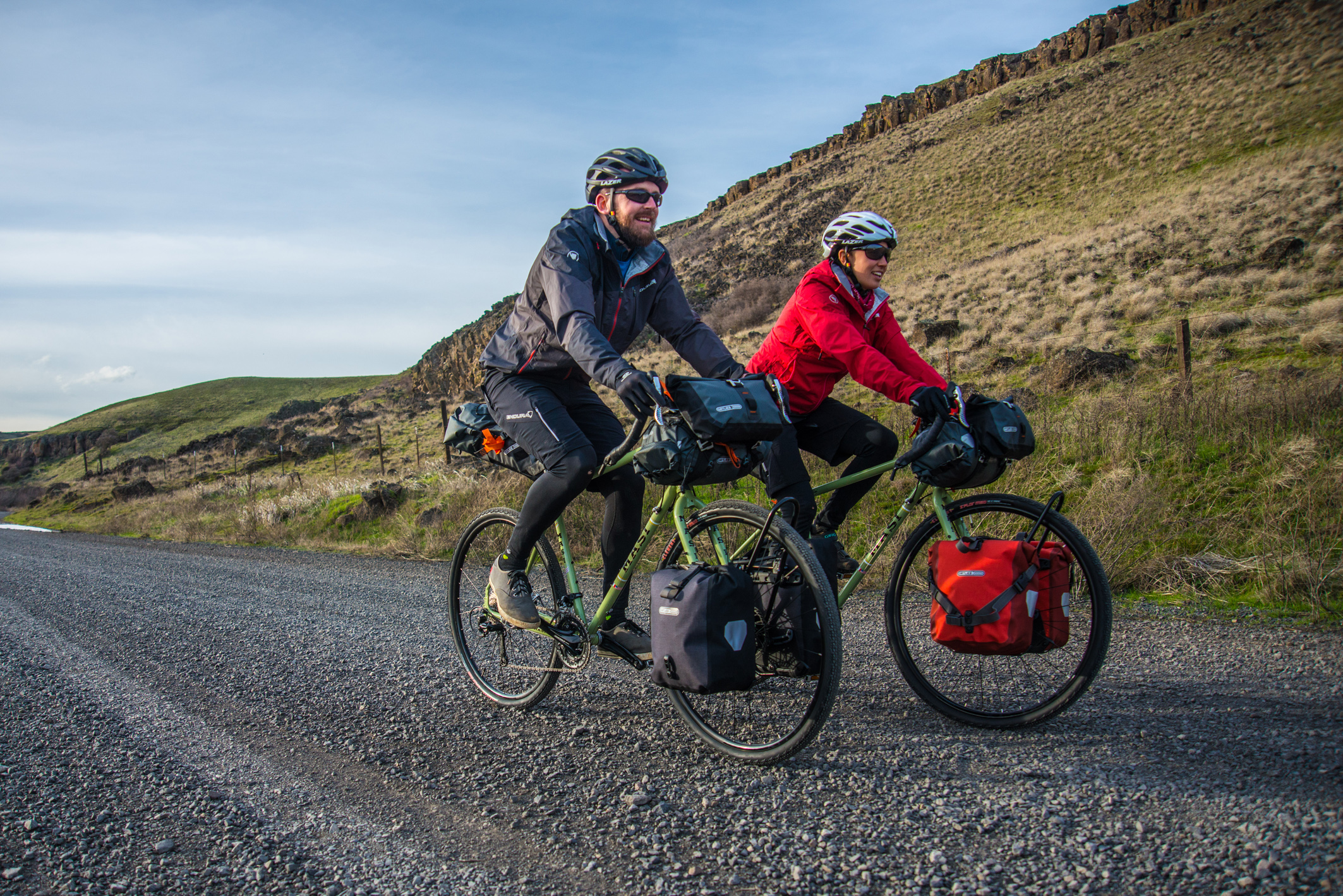 Bikes Made in Europe
In 2020 and 2021, it was often harder than the toughest trials to get a new bike at all. Supply bottlenecks due to the corona virus, shortages of raw materials and rising transport prices all met with huge demand at the same time.
In the meantime, many bike brands have reacted and are increasingly moving the production of frames or components from Asia to Europe again. According to "Pressedienst-Fahrrad", production capacities have recently been increased in Portugal, Hungary and Poland. Brands such as Abus, Ortlieb, Brose or Puky rely on Germany as a production location.
Gravel Bikes Are No Longer a Short-Term Trend
Gravel bikes have come to stay. The International Cycling Union (UCI) has also recognized this and created its own race series just for gravel bikers, the UCI Gravel World Series, from April to September 2022.
Riding fun, nature experience, adventure. These three characteristics combine gravel bikes. The trend for the road bikes with lugged tires or - depending on the angle - trekking bikes with racing handlebars continues unabated to 2022. Relaxed geometries, sophisticated drive technology, wide tires and disc brakes inspire all those road cyclists who want to get off the road. But also mountain bikers love the direct immediate driving experience and change or expand their fleet.
Electric drives are also gaining a foothold in the gravel sector - whether powerful enduring with Shimano or Bosch motors or light-footed and agile with the light Fazua or Mahlemotoren. Purists, however, continue to swear by muscle drive, especially since one of the latest outdoor top trends can be experienced more directly with it: microadventures. Getting out of the daily grind and out of the comfort zone, making dreams come true. For cyclists, that means: pack your bags, hit the road, spend the night outside.
Bikepacking is then called - and the current Gravelbikes as well as the accessories market offer plenty of opportunities to attach panniers with everything necessary for the road on the wheel.
Bike Leasing: Bike Leasing Pays Off
For a long time, a fat company car was both a status symbol and a privilege. Since there is bicycle leasing, this has changed fundamentally. Because bicycles develop more and more to status symbols and because more and more employers reserve the topic "company car" no longer only the executive floor. As a result, more than 300,000 leased bikes were already on German roads and bike paths in 2020. With a strong upward trend.
Attractive thereby: the leasing rate is paid from the gross salary, so before deduction of taxes and duties. In return, 0.25 percent of the sales price must be taxed each month as a non-cash benefit. This results in attractive monthly installments, which are usually calculated over a three-year period of use. After that, the wheel can be returned or taken over at a residual value price.
Almost all bicycle dealers or Internet mail order companies now work together with large leasing providers. The principle is simple: choose the bike you want, get a leasing offer, sign, ride off. Anyone who rides a company bike in 2022 is one of the trendsetters of the season. However, demand will continue to outstrip supply on the bicycle market in the coming season. So who sees his dream bike, should not hesitate long.
Trends in the bicycle industry
It's difficult to say what the future holds for biking. A lot of changes are happening constantly due to new technologies and trends. The next several years are crucial for the bike industry, so staying up-to-date on the latest inventions is essential for those who love this type of vehicle.