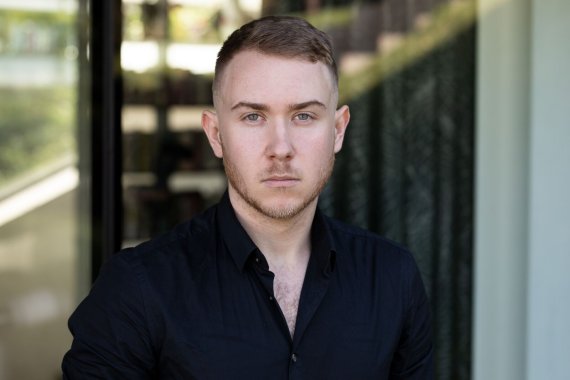 Futurologist Tristan Horx does not see digitalization and sport as opponents. On the contrary, the less exercise our everyday lives demand of us, the more important sport will be in the future. He therefore describes sport as a cultural technique that helps us to overcome our diseases of civilization.
In 2017, Horx joined the Zukunftsinstitut of his famous father Matthias Horx. He professionally deals with social, political, and economic developments in order to derive important trends for the future and to advise companies worldwide.
With his hypotheses on the post-Corona economy and on Generation C after Corona (links in German), Tristan Horx has drawn creative scenarios for the future after the pandemic.
At ISPO Munich Online (February 1 to 5), Horx will speak on the topic of innovation and creativity on the first day of the conference. ISPO.com spoke with Tristan Horx about the future of sports in early January 2020. He will explain how he sees Corona's impact on the future of the industry at ISPO Munich Online on February 1.
ISPO.com: You deal professionally with the future. What trends do you see that are relevant for sport?
Tristan Horx: I'm mainly concerned with mega trends. One speaks of a mega trend when it lasts about 30 years or longer and affects many areas of life. These trends are not feasible, they develop out of society. In contrast, fashions are more short-lived and easier to control.
Interestingly, people tend to overvalue fashions and overlook mega trends. Sport is relevant to several mega trends. In the field of connectivity, silver society, health, mindfulness etc. For example, there is nothing more mindful than sport.
What makes sport exciting for you as a futurologist? What role does sport play for our society?
On a meta level, sport is interesting because people move less and less, and a healthy, sporty body has therefore become a new status symbol. The special thing about it is that you can only work for it, you cannot inherit it.
In contrast, the classic status symbols of the past, such as cars or consumption in general, are linked to money, which is becoming less and less meaningful. Especially for the younger generations. What people are looking for now is the trickle-down effect, i.e. the mechanism for spreading interest in sportiness.
We hear again and again that digitalization is to blame for the fact that less and less people are taking part in sports - especially young people and children. Sport and digitalization are a pair of opposites. Is that how you feel?
We must understand sport as a cultural technique that helps us to overcome the increasing diseases of modern civilization. Too little sport and exercise are currently causing great civilization problems. In the USA, life expectancy is falling for the first time and people in many regions of the world are getting fatter and fatter because they don't exercise enough and eat too much rubbish.

But digitalization and sport are not generally excluding each other, they can complement each other just as well. Digital features can also contribute to making sport more interesting, for example through tracking, gamification or the creation of communities.

I know from my collaboration with the Red Bull Media Lab that this is possible: Red Bull, for example, builds a huge number of sensors for top athletes, for example for downhill racing. You can hear the pulse of the athletes, the wind, the sounds of the bike.
All this makes the sport palpable and tangible for the outsider, and this can lead to a desire to do it. Digitalization is therefore in a position to bring sport closer to people than before. This means that athletes can use digitalization to motivate as many people as possible to participate in sport and exercise.
Celebrities like Ronaldo have millions of followers worldwide and thus an enormous reach. In the future, both can help each other. For me it is clear: As soon as we see that life expectancy is decreasing, people will act.
What problems do you see, why don't we overcome our civilization diseases with sport?
It is important to see what diseases of civilization we have, what helps against them and what does not. During a lecture in Switzerland in front of an audience of sports teachers and coaches, for example, I learned that there is a distinction between physical exercise and competitive sport. Only competitive sport is recognized as sport, the rest is considered exercise.
That's nonsense, of course, because it doesn't motivate and excludes those who don't have the potential to be top athletes. Either top-class sport or daddling is the result.
How did your listeners react to your point of view?
Educators are looking for tips on how to motivate children to play sports again. They feel like they're teaching the kids something they don't care about. But: The sports teachers are also irritated if we want sportivity, not competitive sport.
We need clubs that not only look for the next top athletes, but also involve all of them. Sport is the easiest and most important way against diseases of civilization. The fact that our society does not focus on this is downright perverse.
It is so important for children to learn at an early age that sport and exercise are fun. If this does not happen at school or in a club, you have to rely on the parents alone. The danger is clear: the further the bar moves into the distance, the more people will resign and get out because they don't believe that they can also be sporty.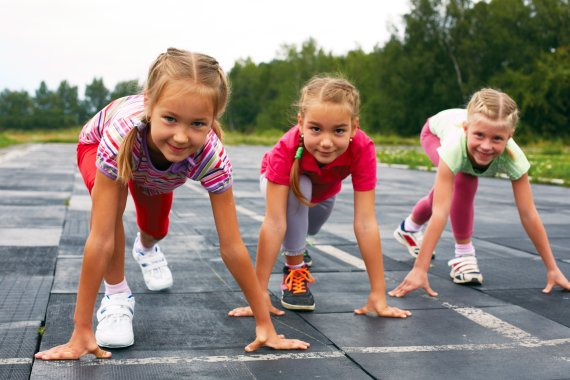 Does this mean that sport will have to change in the future? What trends do you see there?
I see one thing that will certainly be fundamental: The eternal record breaking is becoming less and less interesting, also because it is becoming more and more untrustworthy due to doping. However, collective sports and team sports will remain attractive. All studies show that people today feel more and more lonely - despite the new possibilities offered by social media.
The network thus solves connection issues, but not relationship issues. We've learned that Facebook friends don't replace real friends. Sport can step into this gap.
What can the sports industry do to get the young generation away from mobile phones and back to sport?
I still see too many disparities in the sports industry. There's too much money being invested in the wrong things. Take a look at football and the discrepancy between player and fan. Why don't the clubs also invest money in movement motivation courses for fans? Or in less unhealthy food at the stadium? That'd be a cool first step.

By the way, I also think that the often completely overpaid top athletes have a duty to make sports fun. Of course, there are also good examples, such as Felix Neureuther, who is known for wanting to motivate people for sport.
What trends do you see for retail?
Where sport is becoming more and more professional, and sports products more and more specific, I see a growing need for advice, and this can be offered by sports retailers. The majority of people are simply overwhelmed with the amount of information and products.
Therefore the personal consultation on site will experience a revival. Provided: The seller understands his task correctly and sees himself as a kind of personal advisor.

In addition, we are slowly moving out of the fast fashion world. In view of the Fridays For Future movement and the growing desire for more sustainability, fast fashion and senseless consumption no longer stand a chance. At the latest when generation Z will be grown up, we see a descending tendency here.
This means that people will be more conscious about shopping again, and here, too, the retail trade can play off its advisory competence.
Nevertheless, the industry is currently in a digital awakening phase, in order to finally become faster and catch up with fast fashion, which has gained a lot of market share in sport in recent years.
I always support the digitalization of dull, standardizable back-end processes - only those are digitizable at all - in order to make processes faster. The purpose of this is to gain more time for the frontend. First digitizing the back-end and then replacing the seller with digital tools is wrong and too linear.
How is it that you find the topic of sport so interesting, but only now are you starting to give lectures on it?
During my school days I played American football intensively for four to five years. You can't do that half-heartedly or you'll break everything. But at some point that was no longer possible and my need for sport also diminished, with the result that until two years ago I still weighed 127 kilograms.
In my opinion, you can't go on stage with this weight and talk about sports in an authentic way. This also means that my view on the subject is also based on my personal insights as well as my personal struggle. That's why it's only now a topic.