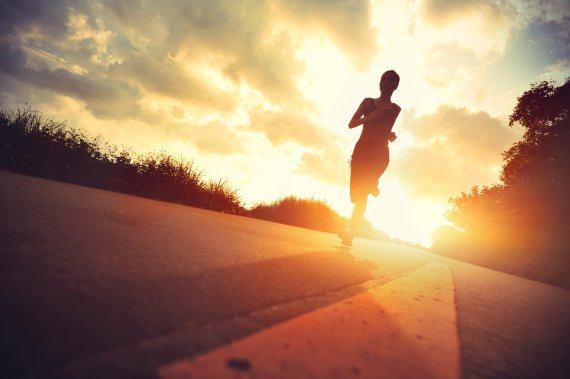 Because the official institutions and its functionaries as well as clubs and associations are on their way to damage sports. The leftovers are nothing more than folklore. Everybody who loves sports is now required to help.
Shadow over German soccer
In just a few years, much of what we know of sports today will cease to be true. Things are very fishy indeed from head to toe: "At the top" we have (or had) corrupt old men like FIFA Grand Vizier Sepp Blatter, Formula 1 puppet master Bernie Ecclestone, or Lamine Diack, who cashed in on an industrial scale in hushing up accusations of doping as president of the International Association of Athletics Federations.

And we think this could not happen in Germany? Not so considering that the DFB currently appears to be a kind of poor man's FIFA and Beckenbauer himself seems to have cast a great shadow over German soccer.

"At the bottom", clubs are fighting flexible working hours, the erosion of solidarity and virtualization – all of which is disastrously leading to the dauntless indifference of many club enthusiasts, ensuring that gymnastics and shooting clubs are becoming folklore candidates for the world heritage list instead of a rallying call for the world's youth.

Sports industry optimized for marketing
And right in the thick of it, sports media are functioning as a sort of bond slave of King Soccer and a sports industry optimized for marketing where a new product color is lauded as innovation – and still this is too extreme for the business.
What next? People will turn away, at least in Europe and North America. No Formula 1 on the Nürburgring. NOlympia in Munich and Hamburg, and not on the major TV networks either – instead they will be primarily exploited on niche sports channel Eurosport.

And square pegs will continue on into round holes everywhere. It is becoming increasingly apparent that top-class sports is deteriorating into a game played between monetary and power interests.

Hiking clubs are aging
So yes, why should it be anything but economics and politics that determine the conditions in the end? On the flip side, hiking clubs are aging, and school sports are increasingly ill-equipped and cast into doubt.

One consequence of this in many countries is that sports betting and e-sports (computer games with spectators) now make up the majority of the population's "commitment to sports."

And offers for extreme athletes and technique freaks are increasing all the while: luxury gyms, city marathons, bike tour apps, weird arm bands and all manner of other so-called wearables.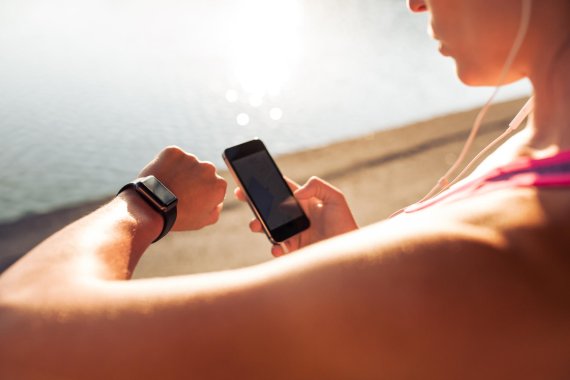 But that's enough whining. Hardly anyone truly believes that sports are really dissolving in such displeasure. That everyone is an idiot except for the columnists. Of course not. Because the heart of what sports is – movement – is much too attractive, entertaining, joyful.

Corporate fitness with the Apple Watch
And above all, sports are important: for body and mind, for health and energy, for society and the economy. We could simply await what will happen: exercise offers through social media, Nike-sponsored exercise camps in South Sudan and corporate fitness with the Apple Watch.

But, hey, would/should/could we abandon this field to the major moguls under the leadership of Uncle Sam and Aunt Kim? Cleverly marketed offers for wealthy target groups even though most are ultimately very expensive and always with new strings attached?
No! My plea here is that we all shape the future of sports – together. Sports as we know it is being driven to the brink of history by squads of officials, greedy managers and spectators.

However, the joy of exercise, of the experience, of togetherness and of respectful competition is a social, cultural and even biological accomplishment that we should strive to achieve and together to make attainable for all people.
New issues will arise
But what would this look like? In the sports of the future, many new issues will arise.

As a teaser, here are a few examples: +++ Sheffield, 2017: An exercise/play station will be opened in front of the train station, financed by the city and Sport England +++ Hang Zhou, 2018: An experimentation route will be opened around the Western Lake for new human-powered vehicles +++ Berlin, 2019: Kleistpark will be expanded to include a downhill stretch for seniors who enjoy longboards +++ Mexico City, 2020: Bank of America will support the first Fiesta de Deporte, a Mexican-style experiential sports festival at the main square, Zocalo +++ Ludwigshafen, 2021: BASF introduces exercise furniture in 25 meeting rooms +++ Madrid, 2022: Telefonica will present a simple solution for charging cell phones through muscle power +++ Buenos Aires, 2023: As part of a joint initiative, the wilds of Rio Plata, which flooded in the spring, will become the largest urban outdoor adventure park in the world +++
About the author

Prof. Dr. Eckehard "Fozzy" Moritz is the founder and CEO of the Innovationsmanufaktur; visionary, acrobat and explorer. He studied engineering in Munich, graduated in Tokyo and had professorships in China and Mexico. His book "Holistic Innovation" develops new perspectives in terms of how to shape our future. Even more satisfying than writing books is creating innovations for him. Especially the ones, which are bringing more fun, pleasure and wisdom to our world.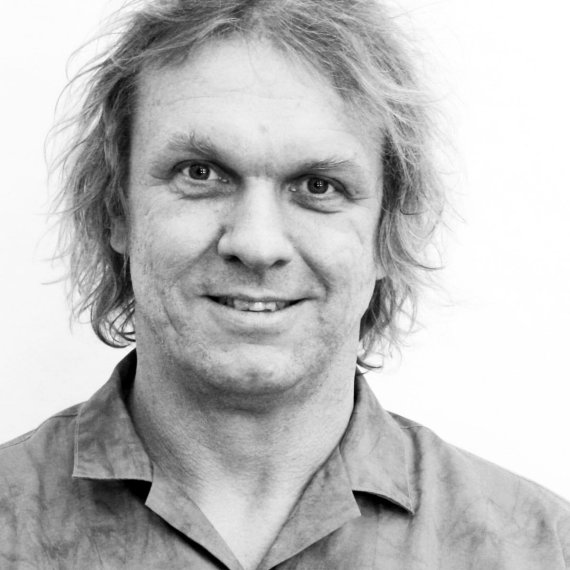 More to come! Please leave your comments and suggestions