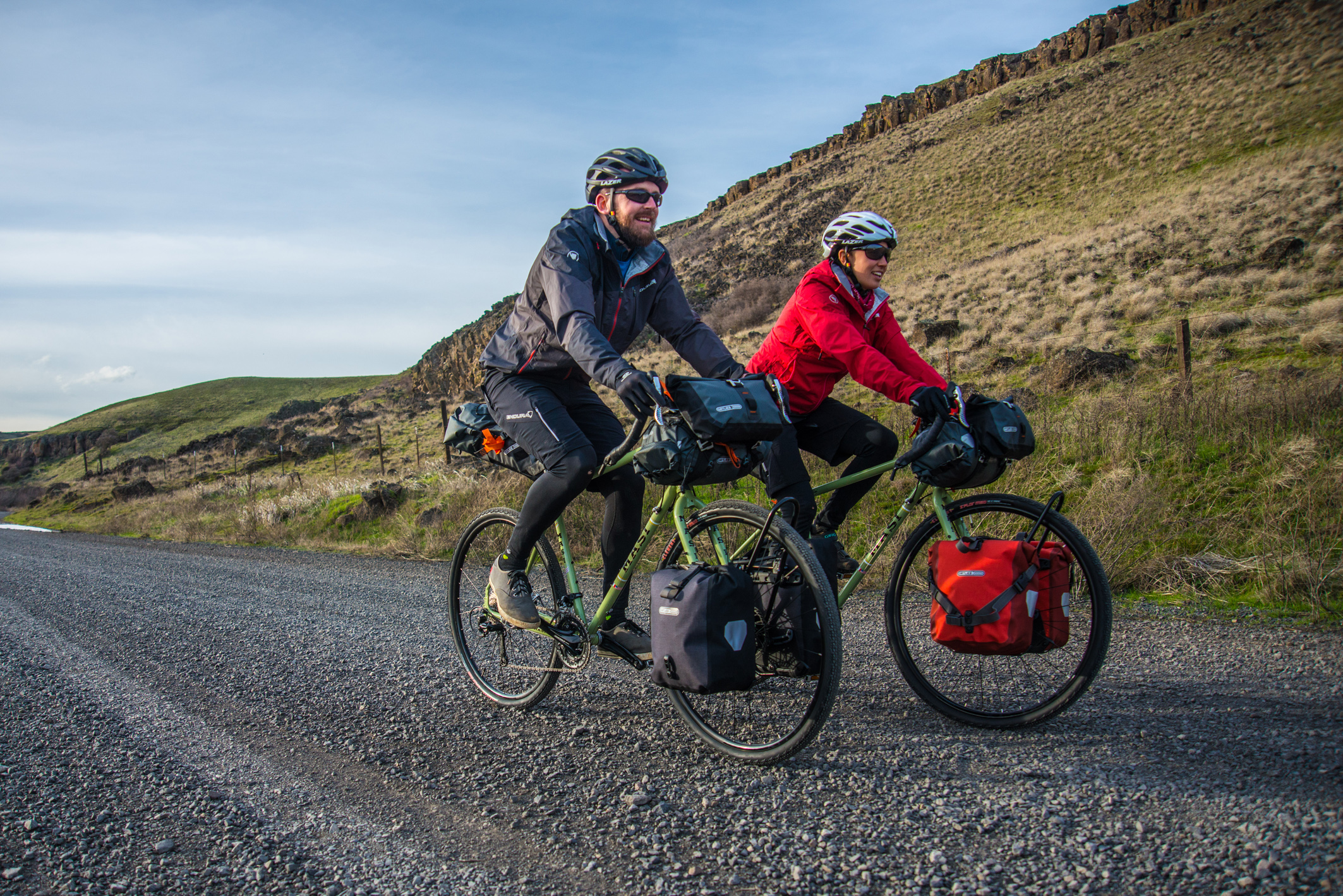 Cycling - for many outdoor sports enthusiasts the epitome of freedom, nature and relaxed adventure. But the associations can also be significantly more negative Ausfallen: boring, cumbersome, slow and not really in nature.
Both views are not necessarily wrong, it depends ultimately just on how much freedom it may be because generally on a bike adventure. Who wants to exhaust the degree of freedom, for the bike touring is certainly not the right thing. Instead, the new trend Bikepacking should meet the nail on the head.
Because bikepacking is not just bike touring dressed up as an Anglicism, but actually a whole new way to explore nature by bike. Also at the OutDoor by ISPO from June 12 to 14 you will learn, what is behind the movement and what the equipment has to offer.
ISPO.com introduces the increasingly popular trend sport, gives tips for equipment and recommends adventures for the summer.
In short: Bikepacking is the ultra-light variant of bike touring. Instead of the classic "6-bag variant" with two saddlebags, two bags on the front wheel, luggage on the handlebars and luggage rack, bikepacking takes as little as possible (more on this in detail later) to allow maximum off-road mobility.
This principle leads directly to the next difference. While bike touring takes place mainly on paved roads or forest trails, the bike packers also move on single trails and thus expand their personal adventure playground enormously. The new lightness of being has another advantage, because who lugs less weight around with him, is not only more agile in the terrain, but also faster on the road.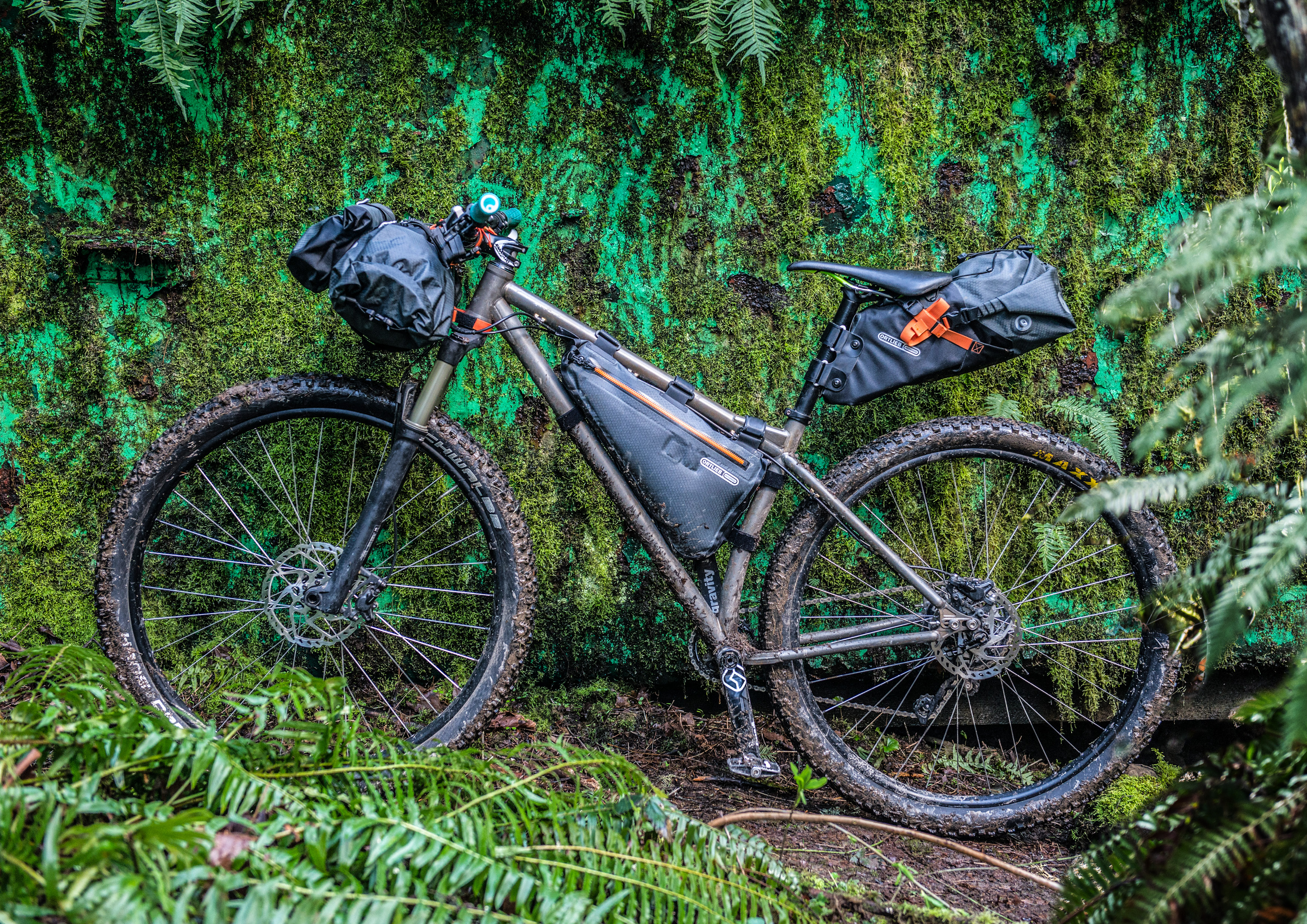 Fast on the asphalt, flexible in the choice of destination and route and accordingly without luxury items on the bike. Less is more: a bivouac equipment, some change of clothes and some tools for the bike should be enough. From these components also results in the duration of the trips the clearest difference from bike touring.
Bikepacking is ideal for micro-adventures, so mini-adventures. An overnight stay, so-called Overnighter, or a weekend in nature with maximum degree of freedom are the parade discipline for bikepacking. Who has no great claims in terms of luxury, of course, can also be significantly longer on the road.
Bike: Best suited for bikepacking is the new genre of gravel bikes, which on the one hand still roll well on asphalt due to their not quite as wide off-road tires, but on the other hand also provide good comfort off-road due to their geometry. In addition, Gravel bikes are equipped with many mounting options directly on the frame. 

In principle, however, also mountain bikes, road bikes, cyclocrossers or even fat bikes are good for bikepacking, but then have to be accepted in some areas cutbacks.

Bags: In principle, there are three places where bags can be attached to the bike optimal for bikepacking: one under the saddle, one on the top tube of the frame and the third on the handlebars. Useful bags are of course available from the major manufacturers such as Ortlieb, Apidura or Vaude, those who like it a bit more exotic can also stock up on bags from the Italians of Miss Grape or Gramm from Berlin.
Equipment: Depending on how minimalist the adventure is going to be, the packing list may vary, so here are really just the essentials: bivy gear, GPS navigation or maps, work and repair tools, spare tube, multitool, first aid kit, toilet kit, change of clothes, rain gear, food, light, cash, cell phone, power bank.
Even more know-how and the perfect equipment for bikepacking there at the OutDoor by ISPO from 12 to 14 June!
Just at the beginning, long-distance trails are quite suitable to get a feeling for bikepacking. Especially the navigation should sit, before you say goodbye like extreme athlete Anton Krupicka in the wilderness. In principle, however, always applies: You make your own adventure, go out and drive!
An example of a two-day beginner's tour would be, for example, from Tegernsee via Spitzingsee to Schliersee. The daily stages are not too long, the terrain is varied and ranges from asphalt to forest road to trail. Civilization is always quite close in case of need and the paths are always well signposted.
For those bikers who have long since completed the acquaintance phase and bikepacking should be more than just a micro-adventure, ISPO.com has a few of the most beautiful races around the world ready.
But please do not forget: Bikepacking races are neither about prize money nor about trophies. Everyone drives his own pace, the individual adventure is the focus. Self supported is more important than arriving fast, shortcuts are against the code of honor. Fun is always before ambition.
Silk Road Mountain Race: A little easier to get to, but definitely no less strenuous, is this race. 1700 kilometers and about 26,000 vertical meters through the remote wilderness of Kyrgyzstan. Along the old Silk Road it goes from Bishkek to Cholponata at Lake Yssykköl. One of the many highlights should certainly be the Tong Pass at over 4000 meters.