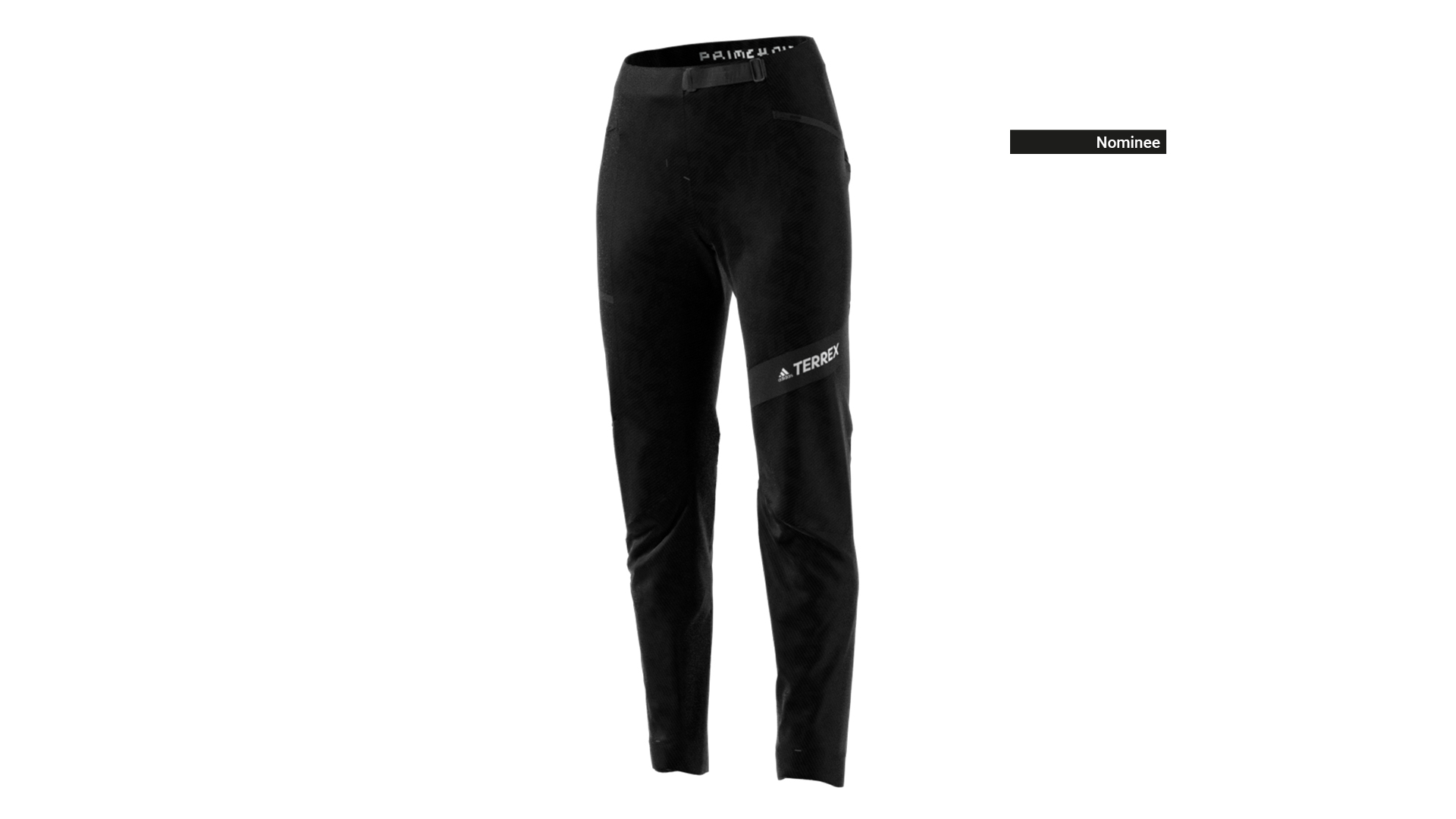 The waterproof and breathable TECHROCK WARPKNIT RAIN.RDY Pants from Adidas TERREX rely on a new fabric construction. While most laminates are applied to woven fabrics, Adidas TERREX uses a high-density, knit fabric. This innovative, bi-stretch fabric, laminated with RAIN.RDY PRO 2.5L membrane, improves freedom of movement and protection during demanding mountain activities and conditions. It eliminates the stiff and restrictive feel of woven fabric and allows for a perfect athletic fit. Still, the material is durable and offers high abrasion resistance, which is especially important in mountain sports like mountaineering or ice climbing. The TECHROCK WARPKNIT RAIN.RDY Pants fit like a softshell and protect like a hardshell!
The design was developed for a perfect interaction with mountaineering equipment. This means that the placement of the leg pockets has been optimized so that they are accessible when wearing the climbing harness. Also, the waist size has been adjusted so that the pants are not uncomfortable under the climbing harness and/or backpack harness. In addition, the knitted parts were cut in the direction of the fibers to optimize stretch according to movement.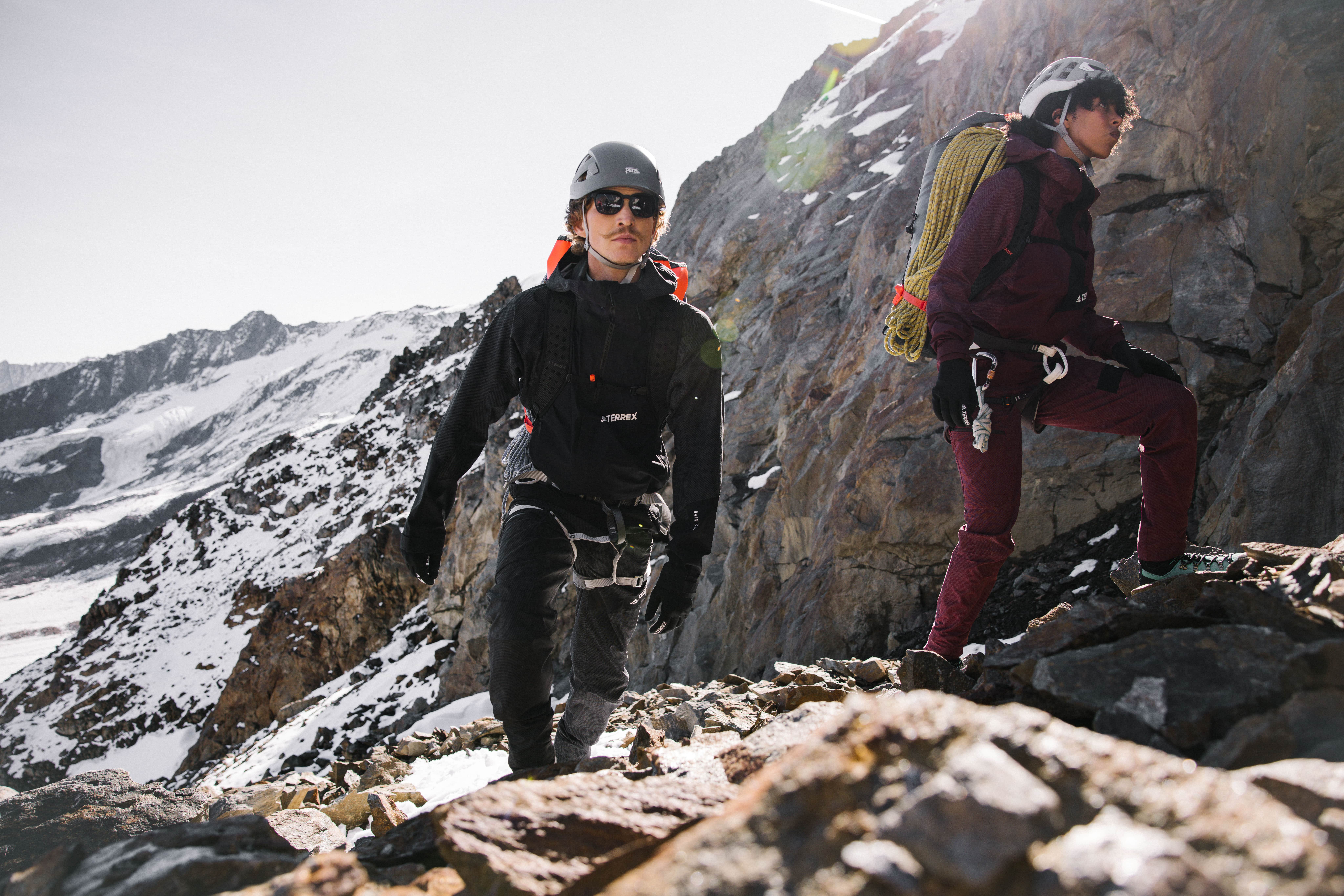 "According to our athletes and end-consumer insights, classic waterproof woven garments can sometimes feel stiff and restrictive. However, our athletes highlighted that stretch is great, but the trade-off is often the weight. Another insight, specific to mountaineering activities, is to avoid bulk or extra volume and look towards more fitted garments, without restricting freedom of movement. So, our idea was to create garments which protect like hardshell, fit like softshell and weight as little as possible."
Faustine Dandouau – Senior Product Manager for Adidas TERREX and Allen Liu – Material Director for Adidas TERREX
While many highly technical collections are geared more towards the male body, Adidas had men and women equally in mind with product development tailored to the specific needs of both target groups. With women's needs in mind, narrow buckles were placed at the waist to accommodate all different waist shapes. A low-placed snap at the waist is also based on feedback from Adidas female athletes. It is not uncommon for these improvements for women to later find their way into the men's collection, because they have also come to appreciate the innovations.
In summary, the idea was to create a garment that protects like a hardshell, fits like a softshell and weighs as little as possible. To match, Adidas TERREX also developed the TECHROCK WARPKNIT RAIN.RDY Anorak.
The pants will be launched in September 2022 and will be available for men and women.
Extra lightweight bi-stretch fabric

Breathable, waterproof, windproof

Combines the advantages of softshell and hardshell

Athletic fit