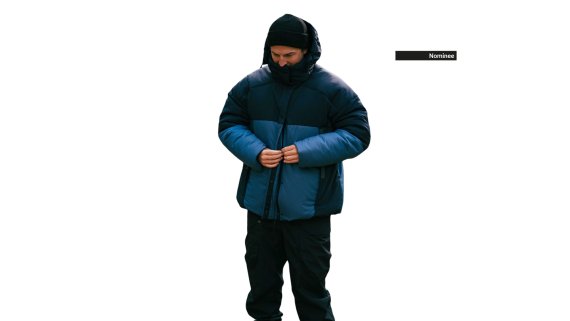 The MYSHELTER COLD.RDY JACKET by Adidas is designed to appeal to young consumers in major cities who spend more time outdoors, whether it's standing in line outside or avoiding crowded transportation and opting for alternative methods of transportation like walking or biking. More time outdoors also means more exposure to the cold. So, Adidas wanted to create a garment that not only looks warm, but actually exceeds expectations for warmth. The jacket is designed to provide an exceptional warmth experience without sacrificing style.
In other words: Adidas uses its experience in outdoor technology and transfers it to the urban environment.
The jacket's new 3-layer insulation construction is innovative. The first layer of down-filled heat seal baffles hugs the body for maximum heat retention. The second layer of padding on the outside provides further protection, while the air trapped in between the two layers adds even further warmth. The overlapping Cold.Rdy down chambers avoid cold bridges and retain heat particularly well. For even more weather protection, the jacket has been equipped with a PFC-free DWR (Durable Water Repellent) finish.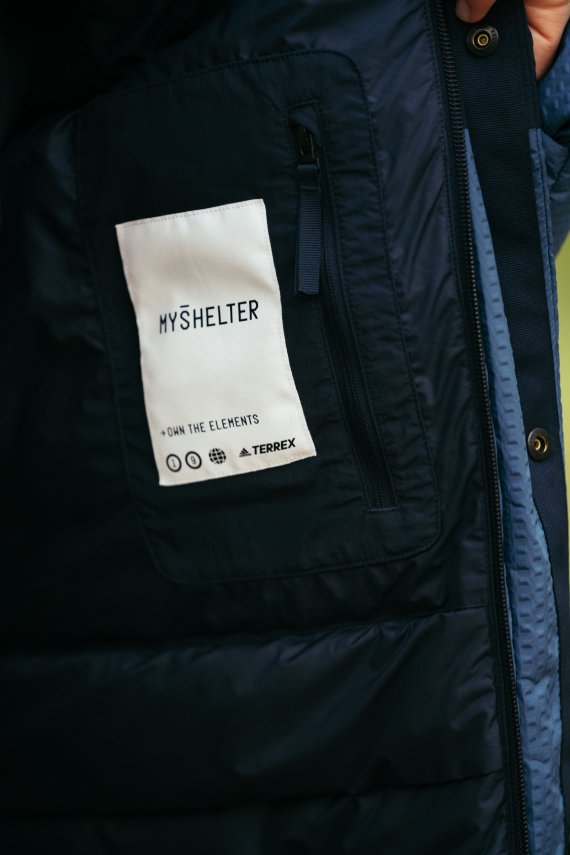 The brand uses a combination of 100% recycled polyamide and 100% recycled polyester for the shell and 100% recycled polyester for the lining. The fill of the inner layer consists of 80 percent duck down and 20 percent feather certified with the Responsible Down Standard, while the outer layer consists of insulation padding out of the mix of 90 percent recycled polyester & 10 percent virgin polyester.
But sustainability goes even further: the garments are packed in bags made of recycled polyester, and even the hangtags are made of recycled paper and do not require plastic strings. Shipping and logistics are also carefully planned to minimize the ecological footprint and avoid air freight, for example.
The product will be launched in September 2022 and is available for men only.
"Feel impossibly warm with the new 3-layer insulation construction featured in this MYSHELTER COLD.RDY JACKET. The first layer of duck down is filled in our patented innovative construction – Heat Seal Baffles which hugs your body for maximum heat retention. The second layer of insulation padding on the outside provides further protection. While down and padding both trap air for premium insulation, the pattern has been thoughtfully created to create space in between the 2 layers and trap air, adding even further warmth."
Corinna Pirzer – Senior Product Manager for Adidas and Vash Zhu – Senior Designer for Adidas
Extremely warm construction

Innovative chamber construction in combination with the outer fabric

Almost exclusively recycled material

RDS certified down