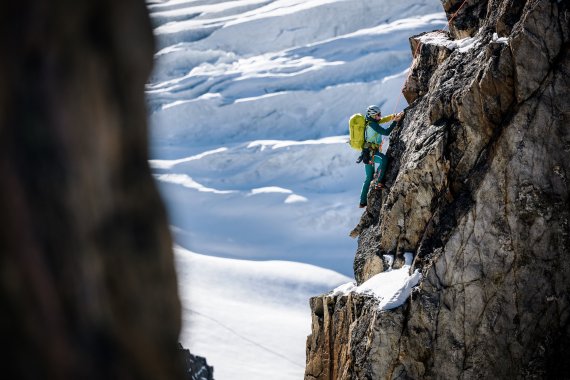 13 billion kilometers are driven by the 1.4 million members of the German Alpine Club alone - per season. It's a huge abstract number that's hard to imagine, but it also illustrates how massive opportunities for action are and that even small steps taken by individuals have an impact. The "Mobility" chapter also explains the alpine impact: For example, mountaineers set off 3494 kg of CO2 annually while climbing - equivalent to the melting of 10.5m2 of Arctic ice. Around 2,600 kg, or almost three-quarters of the total, is accounted for by travel to and from the mountain: Hence, the greatest leverage, lies in changing mobility behavior. Simple tools and initiatives are presented in the protACT LAB. Even small steps that add up to the right effects count.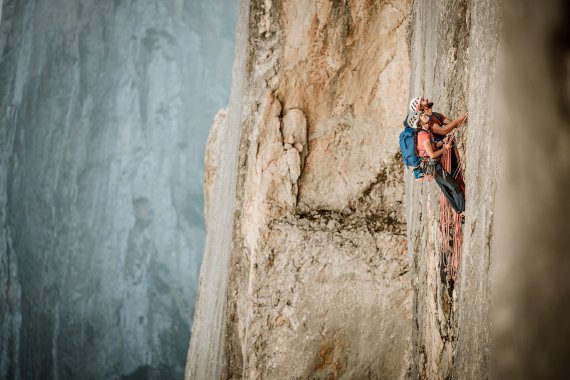 Prefer to collect experiences instead of likes? The "Consciously on the Mountain" section is thought-provoking. It also explains to what extent the mountain sports community itself contributes with their social media hype about certain locations to overcrowded parking lots and tours. At the same time, it highlights alternatives that offer no less adventure and experience. 
In addition, the "Consciously on the Mountain" section in the protACT LAB shows what there is to discover in the wilderness besides Likes and records. For example, around 4,500 plant species grow in the mountains alone, of which many are not even aware of a fraction. And there is also exciting information about the animal world: What is actually the difference between tracks and trails and when does a fox start trotting? These facts are accompanied by essential tips for the outdoors, such as whether water can be drunk from a clear mountain stream.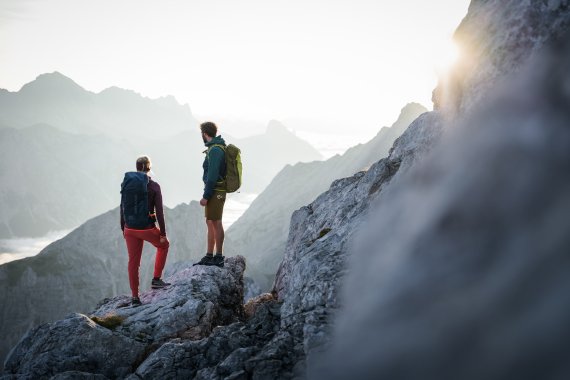 Being properly dressed on the mountain is what we all want. However, function and durability should take precedence over mere fashion, because up to 10 percent of global CO2 emissions are attributable to the textile industry. That's more than the combined emissions of aviation and shipping. As consumers in the mountain sports sector, we have a great deal of leverage through our purchasing behavior. However, around 400,000 tons of textiles end up in the trash every year in Germany alone, and the proportion of organic textiles in German closets is unfortunately low - it averages less than one percent. A whopping 20 percent of the world's pesticide use can be traced back to the production of cotton. All these figures are shocking and make us think. In the "Reflective Consumption" chapter, Ortovox dedicates itself in the protACT LAB to clarifying the label jungle of sustainability awards and provides suggestions and alternatives for buying certain products.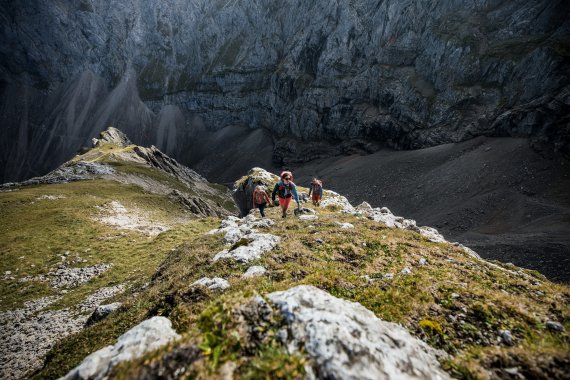 Our favorite pieces share numerous adventures and memories - it would be best if they lasted forever. With just a few simple steps, many minor damages to clothing and equipment can often be repaired without complications - an important contribution to a sustainable approach to equipment. Proper care can also significantly extend the life of a product, and a colder wash cycle also uses even less energy. This is also an important measure since around 40% of new textiles remain more or less unworn. From washing a hardshell correctly to removing pilling, the chapter provides an overview of the topic of care & repair. Entertaining videos complement simple solutions for the most common care tasks, from repairing zippers to cleaning Velcro closures and patching small holes.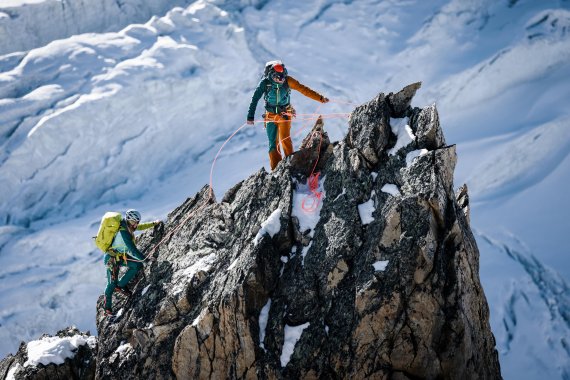 At times, you learn the most from the stories of others. Sometimes the information from documentaries is remembered better because they are vividly presented and moving. In addition to the various chapters already mentioned, the protACT LAB therefore also offers more in-depth material. A documentary film by Tom Dauer impressively illustrates the threat to the Alps and shows possible solutions. And a portrait of ecologist and climber Lena Müller accompanies her on her way by bike to various trad climbing routes.