Things are going well for Merrell, that's for sure. With the hiking shoe "Moab Speed 2 Mid GTX" and the trail running shoe "MTL Long Sky 2 Matryx" from the collection for summer 2024, Merrell was able to secure two coveted outdoor industry trophies at the ISPO Awards 2023. The current award successes contribute to a strategic shift by the US manufacturer, where modern, fresh design combines perfectly with performance features. But there are more factors that ultimately account for the surge in popularity of Merrell's outdoor shoes.
The simple equation of success for the American manufacturer looks like this: Seven out of three. Translated into awards, this means that for Merrell: for three years in a row, the brand has appeared on the winner's list of the ISPO Awards without interruption, resulting in seven awards. In 2021, the jury awarded the "Thermo Rogue 3 Mid GTX". This sporty, mid-high hiking shoe filled a gap in the lightweight hiking shoe segment. Merrell continued to expand on this concept. The model "Rogue Hiker" was awarded an ISPO Award the following year in 2022, just like the lightest trail runner that Merrell has ever developed – the "MTL Skyfire 2". In 2022, two other models of shoes from Merrell received an award: the "Thermo Rogue 4" and "Agility Peak 5" also impressed the jury. 2022 was thus the US manufacturer's most successful year to date in terms of ISPO Awards. And that's not all: The streak of success for the performance-oriented brand from Rockford (USA) continued in 2023 with two more awards.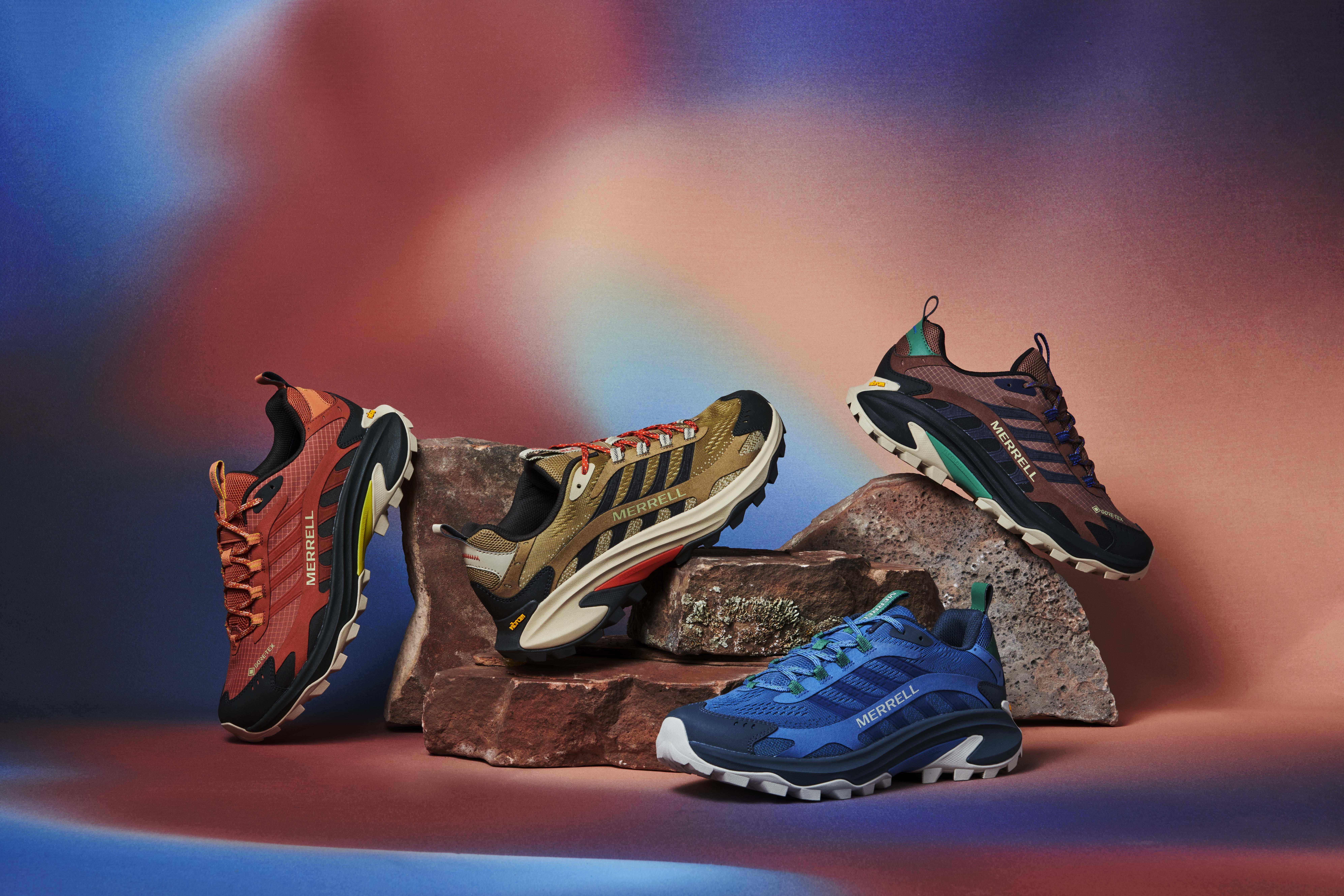 Merrell continues to pursue its path for the summer season 2024 with its two award-winning shoes, the "Moab Speed 2 Mid GTX" and the "MTL Long Sky 2 Matryx." The retail industry will be pleased as these shoes have gained numerous new fans in recent years. Collaboration with French company Chamatex Group is a clear indicator of this direction. The Ardèche-based company has developed a new high-performance material called Matryx, composed of individual coated polyamides and Kevlar yarn. Merrell has taken advantage of this innovation and incorporated it into the upper material of its latest trail running shoe. Thanks to these features, the "MTL Long Sky 2 Matryx" is exceptionally lightweight yet robust enough to endure ultra-distances.
Both the award-winning "MTL Long Sky 2 Matryx" and the hiking shoe "Moab Speed 2 Mid GTX" exhibit a distinct new design language. This is a result of the changing mindset of active individuals who want to incorporate outdoor products into their daily lives. Numerous manufacturers have increasingly emphasized fashionable appearance, and Merrell is no exception. The principle followed by the US brand is: form follows function. Shaun Bohnsack, Merrell's Vice President of Product Management, confirms the trend in outdoor shoes, stating, "Style is increasingly more important in the outdoor space. Consumers want to look good as they participate in activities outside. At the same time, function drives the form of the product. Oftentimes, material choices are made for performance and can then be designed to be both functional and appealing."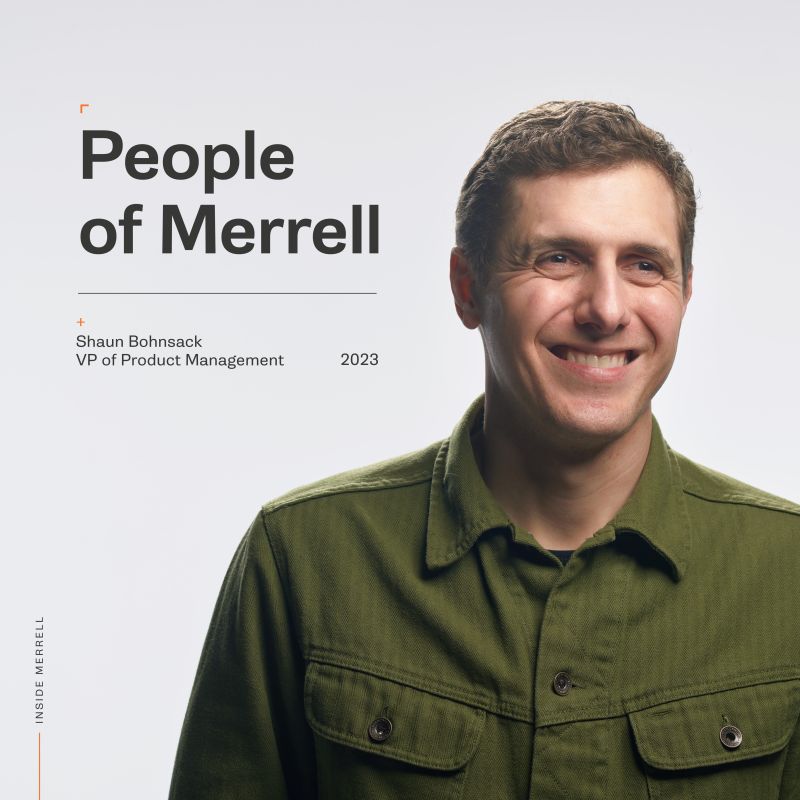 Merrell is a global leader in the hiking sports industry, and it aims to maintain this market position. For this reason, the brand wants to continue evolving its tradition in hiking while also developing products for the next generation of outdoor consumers. "Consumers are seeking experiences and recreating in the outdoors in new and fresh ways, and we will meet them where they are as we introduce them to the simple power of being outside", says Shaun Bohnsack. The solution for a successful future, therefore, lies in a dual strategy.
To stay on the path of success, Merrell collaborates with an athlete team called the Merrell Trail Lab (MTL). Their feedback is compared with the experiences of the design team, providing valuable insights into the functionality and quality of the latest innovations. The newest developments in hiking and trail running are rigorously tested under the most challenging conditions. Merrell demonstrates ambition in the trail running segment. "We will continue to disrupt the trail run category", asserts Shaun Bohnsack confidently. "Being newer to the trail run marketplace, we believe we can add newfound, innovative value to the consumer through tools like the Merrell Test Lab (MTL). We use MTL to help build the best product for pinnacle trail runners as well as everyday athletes." Merrell aims to offer an alternative to the traditional German hiking market with its shoe models.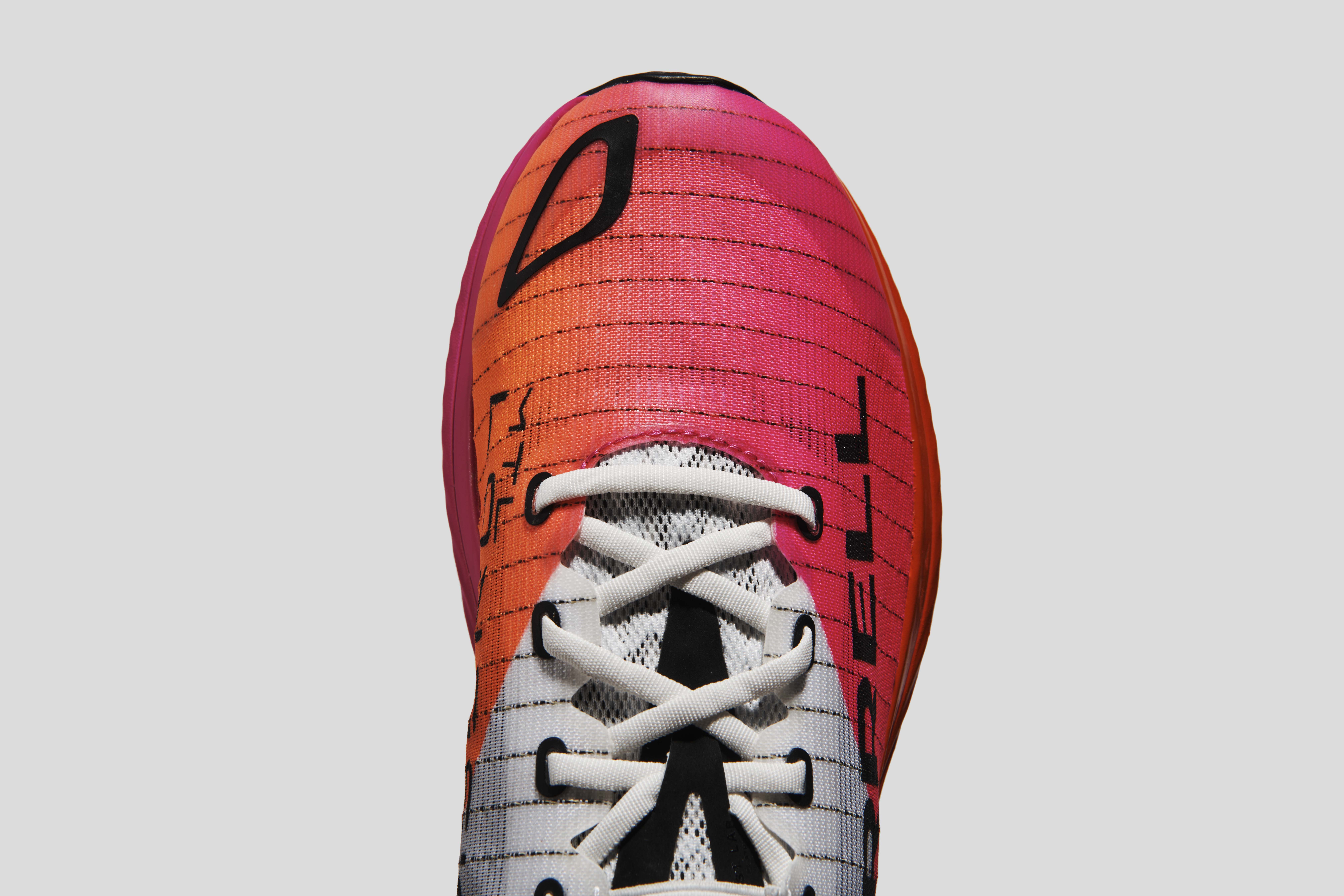 In addition to the important exchange between the design and athlete teams, Merrell is embracing new production methods and material developments. The company is investing in digital resources to integrate upgrades more quickly through product development, digital design tools, 3D printing, and rapid prototyping. "This allows us to reach a proof of concept faster and better. We've built out our design team, adding new talent to our team based in Michigan (USA)", explains Shaun Bohnsack about their approach. "We also continue to evolve material capabilities and adapt key learnings into new products." The demand for increased comfort is also taken into account in the development of new shoe models. "We've built in even more cushioning underfoot with our customized FloatPro Foam™, as seen in the ISPO Award-winning Moab Speed 2 Mid GTX. These exclusive solutions bring a whole new comfort level, providing the consumer with the best cushioning for their outdoor activities", says Shaun Bohnsack.
When asked about future plans of the US company, Shaun Bohnsack states: "Merrell is moving on a future-oriented path. We will continue to lead hike, set the pace in trail run, and expand into the lifestyle category. We're currently learning about new thermal insulation technologies with a goal of providing lightweight temperature management for winter hiking and casual end uses – which is very exciting. At Merrell, we want to equip more people to enjoy the outdoors more often and are committed to building the best products to help people get out there." Whether new award winners will emerge from the Merrell laboratories in the future remains to be seen. However, one thing is certain – quality and degree of innovation will remain high.