Since its founding in 1976, Bosideng has continuously invested in new developments and has grown far beyond the production of down garments. At its own Global Innovation Institute, the company is dedicated to researching and developing innovative products to meet the increasing demands of daily life, mobility and outdoor comfort. This includes the development of new, functional and sustainable fabrics, which are produced with excellent technology partners from around the world - for example with Gore-Tex.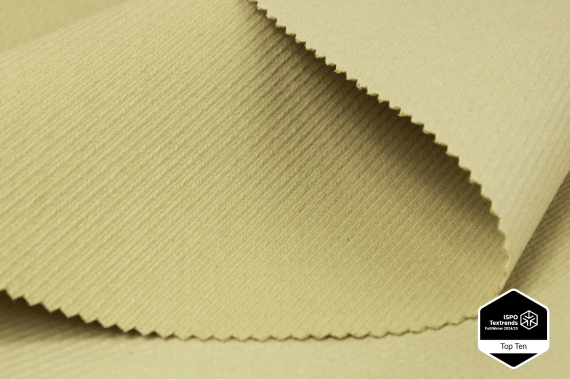 Some of these fabric innovations were awarded twice at the 2022 ISPO Textrends and will be incorporated into the Bosideng collection in the coming seasons. As different as these award-winning fabrics are, they all combine high-performance function with innovative sustainable aspects. 
For example, one of these fabrics combines the sustainable cellulose fiber Tencel (63.51 percent) in the warp with a certified biodegradable polyester (36.49 percent) in the weft that can degrade up to 94.5 percent in 174 days. A bio-based and PFC-free water repellent additive provides water repellency. To save resources, Bosideng uses the fabric undyed.
The fabric innovation BSD BioX4_1.0 is about a 100 percent bio-based polyester fabric, where the base fabric, auxiliaries, coating and membrane are all bio-based. Here, the base fabric is made of bio-based material from SORONA. SORONA® bicomponent stretch fibers have a natural 3D spiral structure and are more than twice as soft as polyester fibers of the same size. The DWR is made of RUCO®-DRY BIO CGR, a renewable water repellent finish based on vegetable waste. A bio-based technology is also used in the coating. Finally, for the membrane, Bosideng uses Impranil® eco, a range of bio-based PU dispersions with up to 53 percent renewable content while maintaining high performance.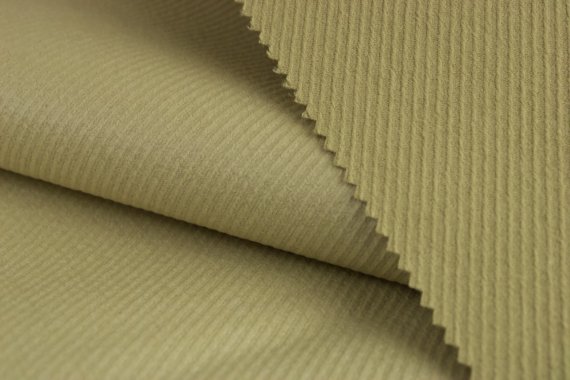 The sustainable BSD X-light Fire free fabric is made from 100 percent bio-based polyester and draws on Solotex's unique product properties. The yarn contains a 30 percent void content, which reduces the weight of the fabric while providing excellent thermal protection at a lower weight compared to wool materials. This fabric was developed for outdoor and camping jackets. To increase its safety in case of flying sparks at the camping fire, Bosideng has also made it fire-resistant.
In the field of coated fabrics, Bosideng has developed an innovative weather protection: The fabric is made of 58 percent polyester and 42 percent recycled polyester, and is woven with double warp and double weft. Not only does the fine surface structure have a high-quality Oxford-style look, but the nano-scale hydrophobic layer on the surface of the fabric creates a lotus leaf effect. This means that rain and moisture roll off quite automatically, without the need for a special finish. An antibacterial finish of Polygiene inhibits bacteria reproduction.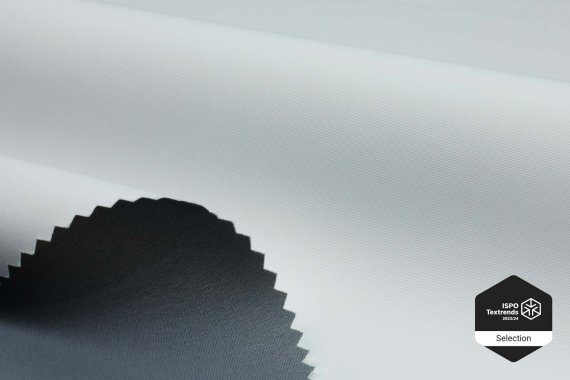 The company also sets new standards in design by developing innovative products that are consistently geared to the demands of modern life and people's increasing sustainability needs, such as the Composite Structure Camping Down Jacket, which won the 2022 Ispo Award. Technical innovation and cooperation with the world's leading technology players remain the key words for Bosideng's future development.