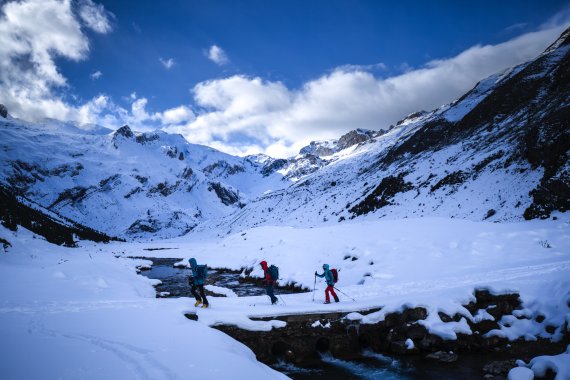 When visiting Ternua, one experiences a close connection to nature. At the same time, the company's philosophy also includes an awareness of craftsmanship and good ideas for producing and developing high quality textiles that meet the highest demands of Ternua athletes. And who better to judge the requirements of a piece than the athletes themselves? After all, they are the ones who know what works best, because their clothing protects and accompanies them on expeditions and enables them to follow their outdoor urge on great missions.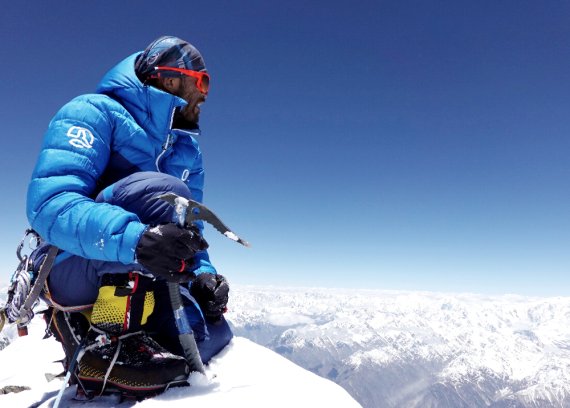 Ternua works closely with its friends. Ternua Friends are athletes, people with a spirit of adventure who carry out their outdoor sports with passion and dedication, love nature and have an awareness of sustainability similar to the one of the brand. Ternua's Protech line, for example, was developed in collaboration with Ternua brand ambassadors such as the exemplary Basque alpinist Alberto Iñurrategi or Hiraide Kazuya, who is one of the best mountaineers of our time. During the design process both teamed up with other Ternua athletes to test novel and innovative materials and designs under the most demanding circumstances. 
The technical Rakaposhi Jacket for mountaineers and climbers, which won an ISPO Gold Award 2021 in the outdoor segment, was developed with top athlete Hiraide Kazuya. It provides optimal protection against wind and weather, is extremely breathable and has clever details, such as a helmet-compatible hood, an extended back piece or the extra-high collar. The jacket for men and women is named after the 7788 meter high Rakaposhi mountain in Pakistan. The first South route ascent of Rakaposhi earned Hiraide Kazuya and his partner a Piolet d'Or in 2019, arguably the most prestigious award for exceptional achievement in alpinism. The experiences and ideas he brought back from this adventure were not only incorporated in name of the jacket. With technical expertise, Ternua translated the top athlete's impulses into a technically efficient and yet sustainable garment.
Innovation also means perseverance. Consistency, dedication and passion for what you do. Knowing what new techniques can help design and create the garments that meet the needs of top athletes on expeditions, or those that a hiking jacket must meet on day trips. At the same time, one is never finished, research and development go on and on to meet those needs even closer, so that every athlete can rely on the protection of the right clothing in ever new challenges. This has a lot to do with perseverance. Which brings us back to the topic of innovation and how it could be done even better in the future.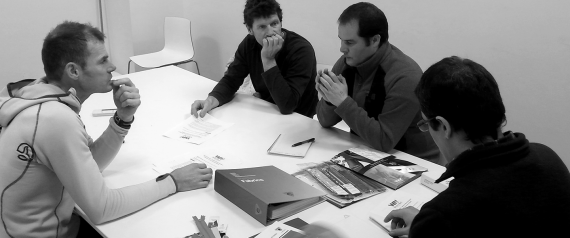 Ternua's innovation lab is called WHAT'S NEXT: a concept that promotes sustainable manufacturing and principles that serve development but still interact with people and the environment in a harmonious and ethical way. The search for new materials, fabrics and for proprietary processes in development takes place directly at the Ternua headquarters. Prototypes and shorter production lines are manufactured here, as well as the fabrics for WHAT'S NEXT projects. The focus is not only on the protection of the athlete, but also on the urgent need to protect the environment with constantly improved materials and processes. This way, athletes can experience outdoor adventures in harmony with nature and also give something back to the environment. 
More information about the products, innovations and the Ternua Friends can be found online at ternua.com.