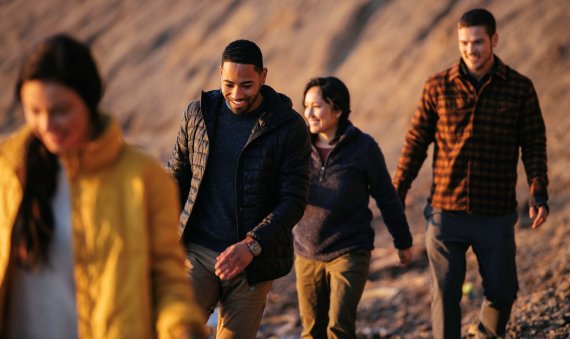 Collaborations are very much in vogue and are not only boosting fashion for the sneaker market. DuPont, a global innovation leader that introduced bio-based  Sorona® to the market 20-years ago, continues to lead the way in groundbreaking innovations thanks to its collaborations with like-minded partners in recent years to create new options for warmer insulation, to elongate the life for natural fibers, and to offer new options for sustainably dyed fabrics. Joining forces makes sense, especially in regards to the development of new, sustainable textiles and manufacturing processes. Sorona® polymer fibers are made from 37 percent renewable plant-based raw materials and are particularly soft and stretchy offering excellent recovery without degrading over time due to heat, UV rays or chlorine exposure. By combining the attributes of Sorona® with other manufacturers' sustainable products and technologies, Sorona® enables an expanded range of sustainable textile alternatives for more and more applications. The result is a true win-win situation for the textile industry and for the environment, too.
In 2019, a collaboration between Thindown and Sorona® resulted in an innovative and sustainable insulation material that combines all the advantages of real down, such as warmth, lightness and breathability, with the softness, drape and stretch of Sorona® fiber. Thindown is the world's first and only true RDS-certified down fabric, made 100 percent in Italy applying a state-of-the-art process developed by NIPI Italia. The new blended down insulated fabric comes in standard height rolls and can be cut and sewn like any other fabric. Thindown + Sorona® is characterized by an even distribution of down in a single sheet of fabric versus quilted sections, offering an outstanding barrier to the passage of cold and preventing leakage of down. Additionally, with the use of bio-based Sorona® fibers, the collaboration yields a more sustainable insulated material option versus traditional down, which comes from animal plumage, or nylon, which requires 40 percent more energy to produce.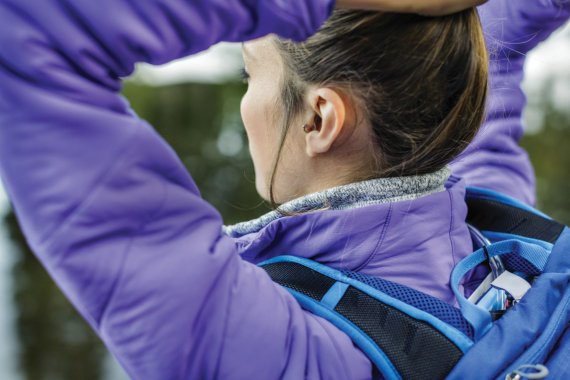 Thanks to a cross-industry cooperation with Dutch company DyeCoo since October 2020, Sorona is also able to offer a dyeing technology that is both sustainable and innovative, further helping to reduce the environmental footprint of its products. DyeCoo is the world's first commercial supplier of a completely water- and process chemical-free dyeing technology for textiles. The patented dyeing process is based on CO2 as a dyeing medium, 95 percent of which is reused over and over again in a closed loop. CO2 dyeing is a dry process with short batch cycles, efficient dye use and no wastewater. All measures that contribute to reduced operating costs.
Fabrics made from a combination of Sorona® with polyester or recycled polyester can be sustainably dyed on an industrial scale using DyeCoo dyeing technology. The use of 100 percent pure dye gives fabrics beautiful, vibrant colors and when combined with Sorona®, fabrics won't fade or break down over time due to UV or chlorine exposure.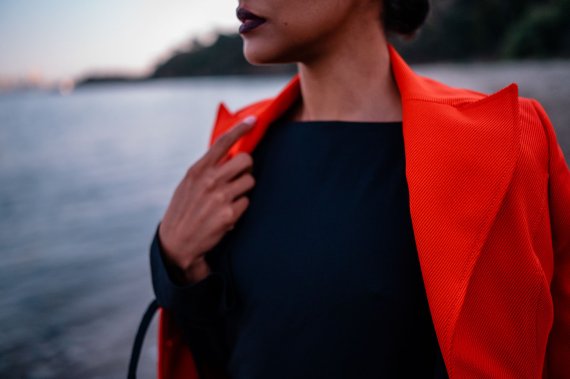 In 2019, DuPont Biomaterials and Lenzing launched a collection of fabrics made predominantly from fibers derived from natural, renewable raw materials. The collaboration blends DuPont™ Sorona® fibers with Lenzing's Tencel Lyocell and Tencel Modal fibers to produce extremely soft materials with higher elasticity in terms of stretch, recovery and dimensional stability. The collection includes a full range of constructions, colors and weights for intimate apparel and activewear. It also includes many stretchable fabrics that offer designers spandex-free options for ready-to-wear designs. Tencel, Lenzing's specialty textile brand, is made from sustainably sourced natural raw material wood. The fibers are produced in an environmentally friendly production process and are compostable as well as biodegradable. When combined with Sorona® fabrics have long-lasting softness, natural movement, and dimensional stability with vibrant color that won't fade over time.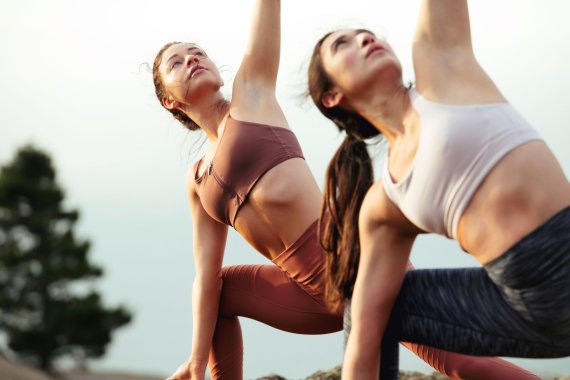 For the ECOLoft eco-elite insulation collection, launched in 2019, three top-class players with different specializations have combined their knowledge: Youngone - a leading global manufacturer of outdoor and sports clothing, textiles, footwear and equipment from South Korea - processes DuPont™ Sorona® fibers and the Repreve recycled fibers of the US company Unifi to create three new insulation products for different application areas. Depending on the weight of the individual fiber components and the insulation construction chosen, the benefits range from vapor management and thermal performance, to lightness and comfort stretch. What they all have in common is an excellent volume-to-weight ratio. The collection is the first insulation product to combine post-consumer recycled fibers and bio-based materials with innovative, breakthrough insulation.