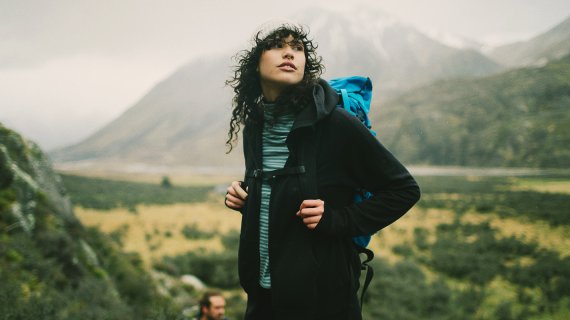 Founded in New Zealand in 1995, icebreaker has been producing outdoor clothing for more than 25 years. In an industry where synthetic fabrics are predominant, the brand has always used natural fibres to create simple and beautiful, yet equally functional clothing. Based on the premise that nature has all the answers if you know where to look, renewable merino wool is the basis for the brand's sustainable clothing. At the same time, icebreaker makes a point of not wasting valuable resources and takes long-term responsibility for its actions as well as those of its suppliers. For example, icebreaker works with certified merino breeders to ensure that the wool is obtained in compliance with the highest animal welfare standards and that land is managed in harmony with nature. The brand also discloses its production and supply chains in annual transparency reports. At the same time icebreaker also provides information on achievements, sustainability initiatives, and goals.  
Although current progress towards more sustainable and environmentally-friendly action is already good and important, the company wants to act even more in harmony with nature. Following the release of the Transparency Report in 2018 and 2019, icebreaker was one of only a handful of brands to receive top A+ ratings in the Tearfund Ethical Fashion Report for two years in a row. The report rated icebreaker as excellent in every area, including compliance, traceability, transparency, supplier relations, and workers' rights at all stages of the production process. Nevertheless, icebreaker wants to continue its development for a better future: By 2023, the brand wants to become plastic-free, eliminating any synthetic fibre used in its clothing. icebreaker already refrains from using blended yarn with synthetics to merely produce more cheaply. Synthetic fibres are used purely for performance purposes, for example, to increase the stretch content of a garment and thus improve the feel and functionality. An overview of the material that the brand uses globally already shows how high the proportion of natural fibres is: in 2019, the proportion was 87 percent natural fabrics compared to 13 percent synthetic. Nevertheless, icebreaker is taking a very close look at its products and collections in its ambitious plan to become completely plastic-free. With icebreaker nature dye, a natural alternative to synthetic dyes has been developed. And 59 styles with total retail sales of 7.9 million US dollars were completely removed from the collection because their synthetic fibre content was too high and no longer in line with the brand's orientation.
Also in the new collection for autumn and winter 2021, icebreaker focuses on the use of natural alternatives that are also highly functional. A great example is the ZoneKnit Hoodie, which was awarded the ISPO Award for Sustainability in the Outdoor Apparel segment.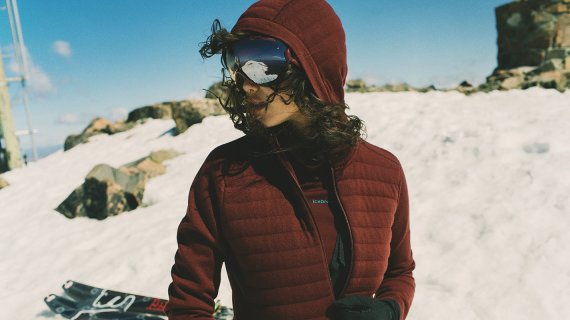 Not only the ISPO jury was enthusiastic about the mid layer, because it stands for innovative thinking on the way to a more environmentally-friendly production of clothing in the outdoor sector. The hoodie is made from 100 percent organic merino, which allows the body to regulate its temperature in all weather conditions. Besides, merino is naturally odour-resistant, even in sweaty conditions. Otherwise, the MerinoFill technology developed by icebreaker is used in such a way that it provides additional warmth through insulation where it matters, such as the front area of the jacket. Likewise, the processing of the wool through ZoneKnit technology ensures that the textile's breathability is mapped to the body. Different structures of the fabric offer either more ventilation or more heat retention depending on the part of the body.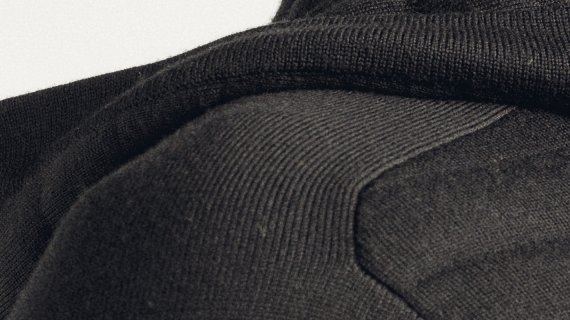 The insulated hood also provides additional warmth and the back of the ZoneKnit Hoodie has a drop tail hem for additional coverage. At the same time, the mid layer is cleverly cut and engineered to offer full flexibility when you're out and about. The raglan sleeves allow more freedom of movement in the shoulder area and the absence of side seams prevents friction on the sides of the body. During the design process, however, great care was taken to ensure that there is no waste and that the ZoneKnit Hoodie is manufactured without any production waste.
The icebreaker ZoneKnit Hoodie is therefore perfect for all those who value what they buy, want to know where their clothes come from and what comes into contact with their skin without sacrificing performance properties. Similarly, many people today are still not very aware of exactly what their clothes are made from and where, while they already place great value on organic food or sustainable personal care products.
Many man-made materials are additionally treated to give synthetic clothing the properties that, for example, merino wool inherently possesses. Hence, it is clear to icebreaker that greater use of more natural materials and a move back to nature makes perfect sense.
The brand will continue to push the use of natural as opposed to synthetic fibres. Because icebreaker doesn't see these as natural alternatives in an industry dominated by synthetic products but as the original. And even if this original may not always look identical or be artificially standardised, it is in no way inferior to synthetic outdoor clothing in terms of performance and at the same time better for the environment and us humans.