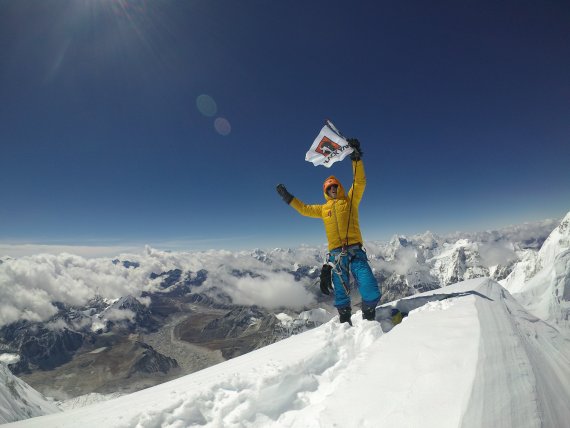 "We at BLACKYAK take a good look at what 'problems' there are in outdoor apparel," says Maximilian Nortz, Managing Director International Business, "and then reflect on how we can do it differently, or improve it." Nortz is convinced that there is "still lots of innovative potential."
One argument for this innovative approach for him is this year's new MIDSHELL™ category by BLACKYAK. This is meant to combine the comfort and thermoregulating properties of a midlayer with the protection of a hardshell jacket or pants. "Such good weather protection along with optimal comfort and breathability can't be found in any other product," of this Maximilian Nortz is sure.
For the 2018/19 winter season, BLACKYAK presents two 3-layer jackets and one pair of 3-layer pants in its new MIDSHELL™ category: the Hariana Jacket and Hariana Pants and the Modicana Jacket. The Hariana series uses a 3L laminate by Gore. The key product testers were mountain climbers Jost Kobusch and Adam Bielecki. Kobusch has also made a name for himself as the youngest German to stand at the summit of the Annapurna, with a fondness for winter expeditions. In the process, BLACKYAK's materials are inevitably tested under the most extreme conditions.
It's BLACKYAK's goal to set standards in the outdoor market with its own new developments, the use of new materials, and innovative details. In 2018/2019, in addition to the new MIDSHELL™ category, this also includes:
BARRIER TECHNOLOGY®: The construction of the sleeves, waistband, and collar prevents moisture from sucking into the jacket from the outside in.

New Velcro fasteners are meant to prevent pilling. The "angel wing" shape makes sure that the cuffs close.

Stretch inserts in down jackets: The Niata Jacket is the first down jackets with stretch panels in the shoulder area, which adapt ergonomically to the movements of outdoor athletes. This prevents loss of heat through the compression of down chambers.

GORE® STRETCH TECHNOLOGY is only used by select brands. The new technology is integrated into movement-relevant areas of the Brangus Jacket and Pants, in order to maximize range of motion.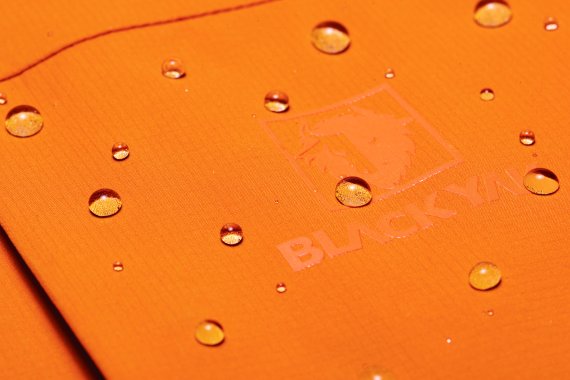 BLACKYAK tinkered with some of these technologies for several years, says Maximilian Nortz. They'd try out new materials, scrap them again, or get them ready for the market. Nortz: "Naturally, our goal is to be able to present something new every year, and thus far that's worked out very well."
Good cooperation with material partners like Gore-Tex, Polartec, and Cordura, with athletes Kobusch and Bielecki, and with distribution partners and retail have also played a key role in the development process.
All collections have been developed for extreme use on expeditions, but also work in everyday sports and in urban environments – "both technically and in terms of style." That's also important for Nortz to emphasize.
The designs by BLACKYAK have been highly trimmed down, but are still individual in order to work in urban surroundings. Nortz: "The end consumer ultimately decides how the products are used."