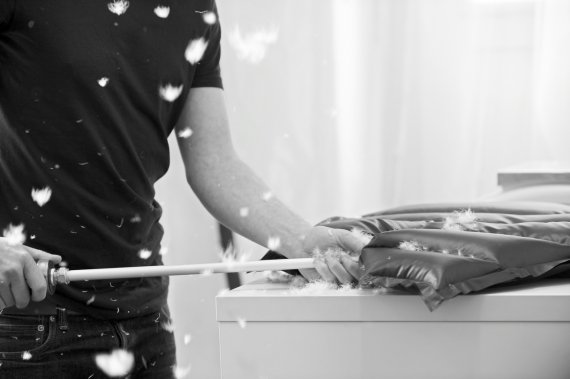 BLACKYAK is still quite new to the global outdoor market, but with its technologies and innovations it has already won renowned awards and convinced many outdoor fans with its stylish products from previous collections.
"Be Different" is the motto when you want to score points in a market where the pieces of the pie are actually divided up. The label BLACKYAK from the outdoor-crazy South Korea has followed precisely this postulate since its market entrance two years ago. Maximilian Nortz, who's been responsible for establishing the brand in Europe and North America, is aware of this challenge and since the beginning has been consistently focused on exploring new avenues.
"In a market where world famous brands are successful with truly first-class products, you have to really have to reach if you want to set accents," is how Maximilian Nortz describes his working conditions as a managing director for the international business.
However, right from the start he had a trump card up his sleeve, which is certainly not typical of a brand from Asia looking for new markets: a quality level that's exceptional even for the premium product-pampered Europeans. That's because, when BLACKYAK was founded in South Korea in 1973, there was only the motivation to import equipment for those who wanted to conquer the world's highest mountains.
Back then, a commercialization or even an expansion on another continent couldn't even be seen as part of the vision. Rather, it was the aspiration to give the best athletes truly the best equipment to take with them into the mountains.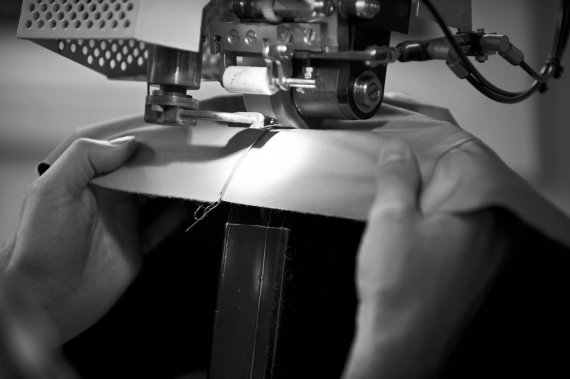 Today, a good four decades later, BLACKYAK is a brand that outdoor athletes may still associate with an exotic touch. But it's long since been present in the global mountains and the urban environment. On the one hand, that's due to the progressive, individual looks of the BLACKYAK collections.
On the other hand, it comes down to the materials used and the innovative technologies that have long since been the subject of animated discussion by many mountain athletes, specialty retailers, and outdoor experts. After all, BLACKYAK is known for details that also make a noticeable difference where, according to popular opinion, the functional potential has long since been exhausted.
"The topic of innovation is part of our brand essence, which is why we have invested in research and development at the same time as a collection tailored to Europe," is how Maximilian Nortz describes the strategic approach of recent years. The central element of this investment is the close collaboration with the innovation forge "Development Never Stops" in Adliswil, Switzerland.
Here, the two founders Marcel Geser and Thomas Deutschenbaur have  made an interdisciplinary name for themselves with customers from different industries for functional textiles with outstanding properties.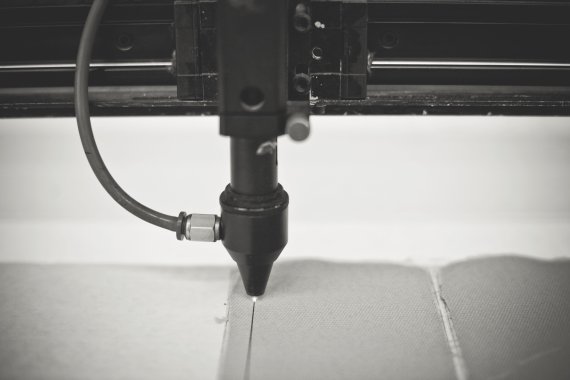 "The cooperation with BLACKYAK is the purest inspiration for us here," says Marcel Geser, who has been working meticulously on orders from major customers for the past eight years following extensive professional expertise with sporting goods manufacturers. This takes place in a kind of mini-factory outfitted with all of the essential machines which – in other dimensions, of course – are also found in the production lines of the major premium outdoor manufacturers. For example, the ten-person development team at the micro-factory with a laser cutter, sewing machine, or overlock machine to produce unique pieces for complex test procedures.
"We can produce prototypes here in a very short period of time to then test them extensively for their practicability with our athlete teams, who are always ready to work for us," Marcel describes the typical daily routine DNS. The athletes are also supported on their expeditions with the unique products made from new materials and new processing techniques. "You can't test a piece of clothing anywhere better than the most extreme climate zones on earth," Marcel knows from personal experience.  Especially new technologies for BLACKYAK are being developed here as a first throw, which are then continuously improved in complex test procedures.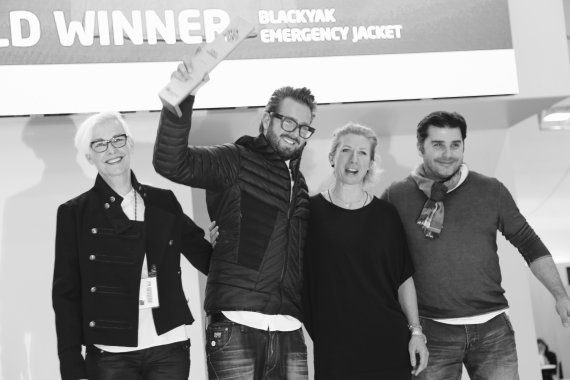 As a result, the BLACKYAK collections regularly surprise customers with collection items that (thanks to a new material, a new processing technique, or a new cut) bring with them noticeable improvements in terms of elasticity, insulation, or breathability. In this way, the Swiss microlab has also developed the technologies that made it possible for BLACKYAK to win a total of seventeen ISPO Awards over the past three years.
Furthermore, the product development team in Munich developed the unique MIDSHELL™ technology, which as a three-layer apparel piece is setting new standards in breathability. And just as cleverly, the BARRIER technology® is a solution that provides noticeably more weather protection on sleeves, the waistband, and in the collar area.
Maximilian Nortz looks optimistically to the future of his brand on the international market, with the awareness that he can always expect surprises. "On the one hand, we know how fond of technology the customers in Europe are. That's also why we are so committed to research and development. But equally important are the unique styles of our collections with which we continue to set special trends in terms of color and cut."
That's because, in addition technology, Maximilian Nortz has set another ambitious goal for success in Europe: "We want the contradiction between highly functional mountain sports apparel and trendy fashion in the urban environment to soon be history."