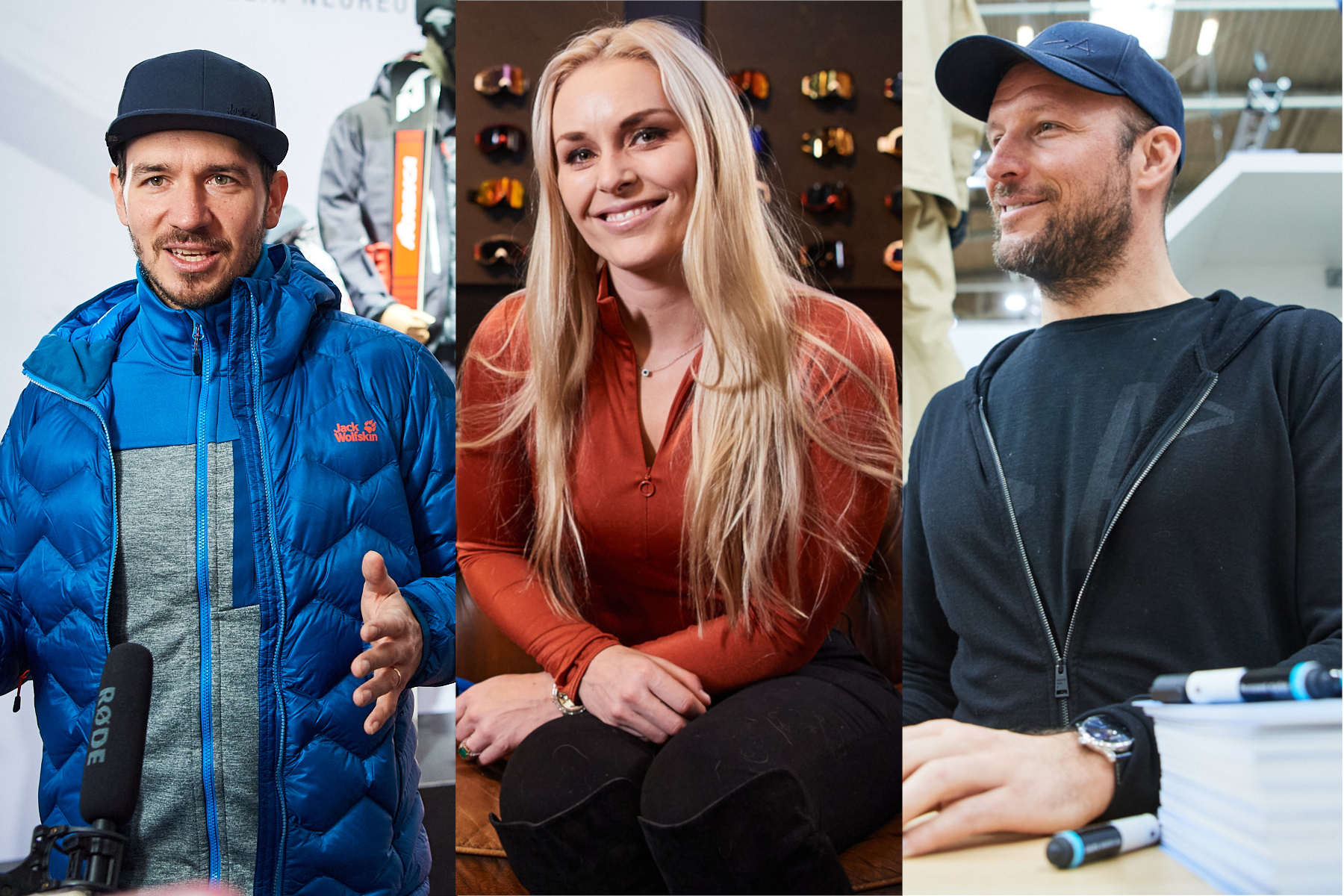 At the first appearance of ski world star Lindsey Vonn at the ISPO Munich, an image video about her unique career flickered across the screens again and again.
"If you work harder, you can achieve anything. I always wanted to be more than just a skier, I wanted to be an inspiration," the deep voice of the US-American sounded through the hall. There were pictures of their glorious victories, but also of their terrible falls - and in the audience, many children's eyes were fascinated by the scenes.
Vonn has long since succeeded in becoming an inspiration for the next generation of young athletes. In her youth, the US skier Picabo Street was her role model, and in her heyday she looked up to her skiing colleague Aksel Lund Svindal or tennis star Roger Federer.
Now the most successful female skier in history is especially trying to support the way of young girls into sports with sponsorships and camps with her Lindsey Von Foundation. Vonn has raised over $300,000 and helped 100 children. "I've been skiing since I was two and a half years old. Sport teaches that you can fall, but you always have to get up again," says Vonn.
But also that sport is essential for healthy development in times of excessive smartphone use in all age groups. "Research shows that 80 percent of teenagers move less than an hour a day. Dear children, it does not matter what level you reach on the smartphone. The playground and nature are much more exciting. Exercise and sport bring real adventure," said Neureuther during his visit at the ISPO Munich.
The 13-time World Cup winner and double World Cup medalist is doing extremely much to use his popularity to generate enthusiasm for the sport among kids. Also because he feels a special responsibility as a father.
For ten years Neureuther has been ambassador for the project "Sport im Hort", since 2012 there are the ski camps of the "Felix Neureuther Ski Academy" and since 2014 he is ambassador for "fit4future" and the project "Beweg Dich Schlau".
At the moment there are 3 funny exercises for small and big children every morning on the radio station Bayern. "For example, when brushing your teeth, you can sometimes use your left hand instead of your right and stand on one leg. It has been shown that sports lead to the formation of new synapses in the brain," said Neureuther.
Felix himself once felt how important prominent role models are for motivating people to engage in sports. Because his parents Rosi Mittermaier and Christian Neureuther never advertised their skiing successes, the Italian slalom giant Alberto Tomba was his great role model. For Neureuthers Norwegian Ski-Colleague Aksel Lund Svindal, his fellow countrymen Kjetil Andre Aamodt and Lasse Kjus were the inspiration at the start of his great career.
After his resignation, the two-time Olympic and overall World Cup champion now wants to give something back to the next generation. This year, his afternoon project will be launched at two schools in the Oslo area, which is especially aimed at children of migrants. "In addition to clothing and skis, you will receive a healthy meal and help with homework. Sports can also help with integration," said Svindal at the ISPO Munich.
His compatriot Lasse Kjus, who was once inspired by the great Swede Ingemar Stenmark and who has built up a well-known ski brand, appeals to parents to pass on their love of nature to their children: "We often forget that it doesn't always have to be the most expensive ski resort, there are also small, cheaper ski areas".
Aksel Lund Svindal also believes that the issue of sustainability is shaping the future of winter sports: "Ski lifts should increasingly be operated with sustainably generated electricity. And we should get as many people as possible skiing and outdoors - with the love for outdoor life comes the emotional responsibility for the future of the planet."
Felix Neureuther also warns that the International Ski Federation FIS must also be aware of its responsibility in times of climate change.
"To get young people interested in skiing, you have to offer a credible product. So why do you have to train on the glacier in July? We must be careful with our resources and protect the glaciers," says Neureuther. So that children can continue to be encouraged to do sports by big ski stars in the future.