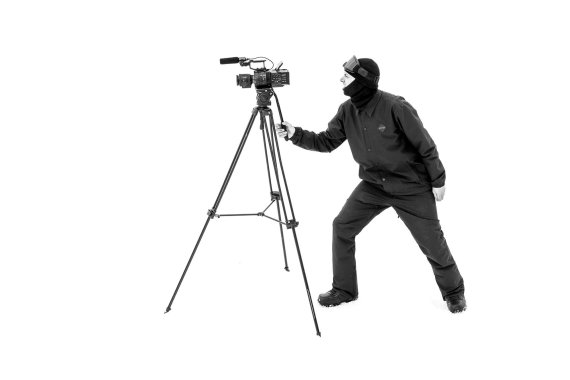 Ryan Scardigli grew up in the Californian ski resort Squaw Valley, but lived and worked in Spain and Germany before moving to Amsterdam, where he currently lives.
The Dutch capital is home of Low Pressure Studio, a management and distribution company for snowboarding brands Bataleon Snowboards, Lobster Snowboards and Switchback Bindings. As a freelance content producer Ryan is in charge of their marketing campaigns and producing video and photo content to promote their products.
ISPO.com: What were the milestones on your way to becoming a professional producer & filmer?
Ryan Scardigli: Getting hired by Method Mag in 2011 was a major milestone for me. That's when my dream of filming snowboarding for a living came true and it's when I moved to Europe, which now feels more like home than the United States. 
What were the biggest struggles at the beginning of your career and how did you solve them?
I struggled for a long time to make any money with my filming. I am not educated in video production so I had to teach myself and learn from others along the way. It's not easy in our industry, so you have to do whatever you can to stand out.
What's the must-have skill-set of a snowboard filmer & producer? 
If you want to film snowboarding or work in the industry I think you first need a love for snowboarding, because you probably aren't going to get rich with this. Secondly, you need to be able to snowboard! You don't want to be holding back your crew or riders because you can't keep up. Some video skills would be useful as well. Having expensive equipment doesn't mean anything, if you don't know how to frame a shot or tell a story.
How did filming & producing in snowboarding change through social media & Youtube?
I think social media drastically changed the way people consume content. Whether it be snowboard videos or news, people expect it to be readily available to them on their phones and they want it to be fresh and engaging. Some people see this as a negative, but I think if you are willing to adapt and create something special, people will still engage and watch. 
Think about a young aspiring filmmaker, what are your recommendations for a professional career?
My advise for aspiring filmmakers would be to shoot as much as possible with your friends and work on your editing skills. The one thing I see more than anything with new editors is leaving in more than is necessary. Try to look at your videos from an outside perspective and ask yourself, "Is this helping my video? Is this important?". Especially if you are going to post your videos on social media, cut out anything that doesn't add value. 
In your opinion, what are trends in filming & producing snowboarding at the moment?
I think the biggest trend in snowboard video production at the moment is the use of gimbals and stabilizers. The hand held stabilizer systems for go pro and other action cameras are phenomenal. You are able to capture footage today that would've cost thousands just a few years ago. 
What is next in 2018 for you?
2018 is going to be pretty busy for me. I have a lot of cool stuff for Low Pressure Studio that I'm working on and hope to jump on a couple trips for the BYNDxMDLS movie that comes out next fall.