Sally Bergesen also filled a gap in the market after she, as a passionate runner, was often unable to find her needs in brands. She has been conquering the market since 2007 with running apparel designed specifically for women. During the Corona pandemic, she was able to expand her success and grow the company - thanks to the running boom. Today, Sally Bergesen is considered one of the most exciting founders in the industry!
Donna Carpenter is not only behind the world's leading snowboard brand Burton. She also stands for equality and has always set a good example. Even before quotas became an issue, she made sure that female managers were present. Since 1982, all athletes at the Burton US Open have received the same bonus, and she even restructured the company so that women didn't have to choose between a career and children.
Anne-Laure Descours is a prime example of how to reconcile career and motherhood. That's why she chose Hong Kong as her adopted home over 20 years ago and has since enjoyed the freedom to develop as a woman in the executive suite at Puma. To advance women in business in Germany, one crucial parameter is missing in her view: an environment that is designed for working mothers. Thanks to women like Anne-Laure Descours, these issues are being made visible and discussed. Chapeau!
Founded in 2013, swimwear label Elle Evans combines a sustainable vision with modern, fashionable designs and caters to people who are passionate about the future and fashion. And the face behind the brand? That's Ellie Evans. A talented, forward-thinking, yet humble founder.
In 2014, Ty Haney founded the Outdoor Voices brand and made sportswear the hottest trend among non-athletes. She stepped down as CEO of the company in 2020, with Gabrielle Conforti following in her footsteps. Today, Haney works in companies like Get Joggy, which focuses on performance supplements with CBD and THCV, or Try your Best, a platform that allows brands to collect contributions from customers in exchange for rewards. Which company is next on Haney's agenda? We'll stay tuned!
For the graduate nutrition and consumer economist, it was clear early on what she wanted to achieve at some point in her professional life: -to leave a positive impact. Preferably in the area of sustainability. Today, she lives this with her brand Inaska. Sportswear and swimwear that is sustainable and looks beautiful. This is especially evident in the Leftover Collection. This is where "good mood color blocking" meets leftover fabrics from Ortovox. Franziska Hannig knows how future fashion works!
After opening its first Sweaty Betty store in Notting Hill in 1998, the British company grew rapidly and was named "Sports Retailer of the Year" by the Sports Industries Federation in 2001. The business idea was born out of a lack of sportswear stores for women who led active lifestyles. Sweaty Betty's goal is clear: to make women feel strong and beautiful with fitness. Tamara Hill-Norton embraced this philosophy and created one of today's largest international sportswear brands. Tamara Hill-Norton is a luminary in the industry - and perhaps the first female entrepreneur who continues to shape the sports business world today.
Kristen Holmes played and coached field field hockey at the highest level for more than two decades and knows from her own experience that the topic of the menstrual cycle still gets too little attention in the context of training. Yet she realizes that specific insight into female physiology will provide new insights that will help women train, sleep and recover smarter. As Vice President at WHOOP,  she brings her values to bear in the best possible way. The company offers a stylish, minimalist and comfortable wearable and digital fitness and health coaching. Included: a new menstrual cycle coaching app for female athletes! We like!
Melanie Hood launched the SCARPA Athlete Mentorship Initiative. She has had a vision of diversity ever since she started at SCARPA, bringing athletes like Nikki Smith, Mo Beck, and Sam Elias onto the ambassador team. For Hood, it was clear that there was a need for more inclusion in the sports and outdoor industry, and therefore for more athletes from historically marginalized communities to achieve high levels of athleticism. With the help of the Scarpa community, she has already connected 30 athletes with aspiring athletes.
From ballerina to fitness trainer for VIPs to founder of Carbon38, where fashion and activity are successfully combined. But even more than fashion, Carbon38 founder Katie Warner cares about women. So she specifically advocates for fellow women in her industry and in her company. She was named a member of the New Guard by Marie Claire, honored as one of the Builders and Innovators by Goldman Sachs, and recognized as one of the Entrepreneurial Winning Women by Ernst and Young. And by us as a true role model entrepreneur.
Evgenia Koroleva knows how modern women can best achieve their goals. Because she launched an app for female health and fitness. It helps women live more intuitively with their bodies and use their hormones to their advantage. This is an important aspect that is still often forgotten in the sports industry today. All the more important are women like Evgenia Koroleva.
Alala not only has an entire team full of women, but was also founded by a woman in 2014. Founder Denise Lee's focus is on versatile clothing that is both comfortable and functional, easily making the switch between intense workouts and a chic night out in New York City. Alala combines both, creating an elevated activewear line. And Denise Lee? She shows how sports-loving women will dress in the urban jungle of the future.
Lindsay Malone has realized something important: Outdoor knows no norm. "It was time to stop putting Band-Aids on the problem and launch a whole collection". And she does: From plus-size backpacks to shoes for people who have suffered an amputation, Maline is creating an inclusive line for all outdoor fans with Gregory. And we love it!
Until 2020, Rose Marcario served for twelve years as President and CEO of the US outdoor manufacturer Patagonia. She made her mark on one area in particular: on-site childcare, which the company introduced in 1983. Rosa Marcario saw childcare facilities as the solution to seeing more women in leadership positions. With success! During her career, 100 percent of all mothers returned to the company after giving birth. Congratulations!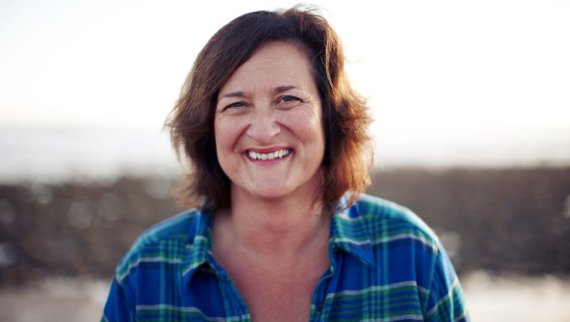 Sally McCoy looks back on many leadership positions in sports companies. For example, Sally was chair of the Outdoor Industry Association and co-founder of the Outdoor Industry Women's Councli. A true expert, she now serves as founder and CEO of an investment firm focused on the sports market. Her experience and expertise has shaped the industry and shows: Women can also accomplish a lot as entrepreneurs in the sports industry.
Because of her brachymetatarsia, Maria Luisa Mendiola had to learn from her own experience how important it is for sufferers to feel comfortable at the pool or beach. For this, she founded an inclusive swimwear brand that does a lot of good with special designs for people with disfigurements or other chronic health problems. For its first collection, MIGA Swimwear worked with burn survivors to design swimsuits that fit their mental as well as physical needs. More women like Maria Luisa Mendiola are needed in the sports business world!
First Vice President Brand & Product at Icebreaker, then General Manager for the Outdoor Division at Adidas. She's also an ultra-runner and mother of two. Carla Murphy manages to do all of this because she wakes up every morning with her dreams in front of her eyes and makes them come true. Carla Murphy is certainly one of the most impressive gamechangers in the outdoor industry.
By women for women: With LaMunt , outdoor brand expert Ruth Oberrauch created a brand aimed specifically at women. Ruth brings her own perspective on mountain sports to the new brand from the Oberalp Group, cleverly combining function with aesthetics to help women achieve "Mountain Me-Time." Daring and business acumen: Ruht Oberrauch is an entrepreneur by example!
With more than twelve years of experience, Stefanie Rieder-Haas looks back on a long and continuous career at the mountain sports specialist Ortovox. In 2022, she moved up to the extended management board and is responsible for the newly created areas of Division Sustainability & Quality. A woman who tackles the important issues of the future!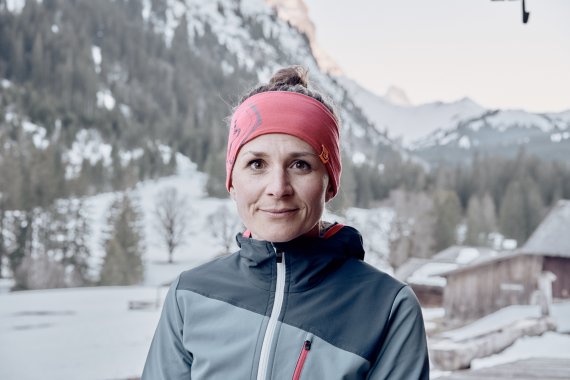 Kim Scholze lives and breathes sports and outdoor - not only in her private life, but also in her job. She has been working in the industry for over 25 years, including as Community Manager Outdoor ISPO and OutDoor by ISPO at Messe München until 2021, before moving to Sympatex. She has been part of the management team there since February 2023 and makes it clear what is important to her: "It's not about making the biggest possible profit. It's about attitude, cooperation and a common industry pursuit of sustainability." By the way, for anyone who is as passionate about the industry as Kim is, it's worth listening in on her podcast, Spuzziness.
Registered dietitian, self-professed health fanatic, and award-winning entrepreneur. With her plant-based diet and passion for sustainability, Melissa Snover brings two elemental principles to the company, which produces 100 percent vegan and eco-friendly supplements for customized nutrition. What's special about the miracle gummies is that they're all 3D printed.
Michelle Steilen has a fanbase of 166K followers, teaches classes, does Hollywood stunts, has her own brand and store. And along the way, she's making the old school sport of roller skating hot again. Michelle has pulled everything she can from her passion and continues to do what she loves.
As a four-time world champion and Olympic champion, Kari Traa is one of Norway's most successful freestylers. Her desire for a functional and, above all, aesthetic ski underwear led to the creation of her own women's sportswear brand. She later expanded her own girls' ski team, which produced well-known female freeriders such as Hedvig Wessel. Women supporting women - that's the spirit the industry needs.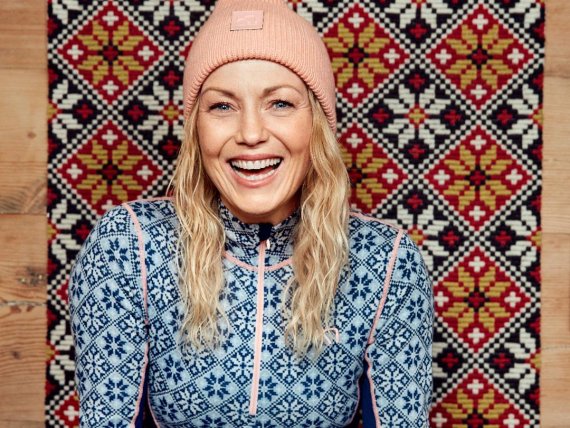 What does a passionate female cyclist do when she can't find a bike that fits her size and needs? She starts her own all-female bike brand. At least, that's what Bonnie Tu has done. Together with her all-female team, she runs the only cycling brand that specializes specifically in women's bikes, cycling gear and apparel. Just do it: That's Bonnie Tu's motto!
Back in 2009, Antje van Dewitz took over the management of mountain sports expert Vaude from her father Albrecht van Dewitz. She is a pioneer of the sustainability megatrend and transformed her company years ago into a thoroughly green brand.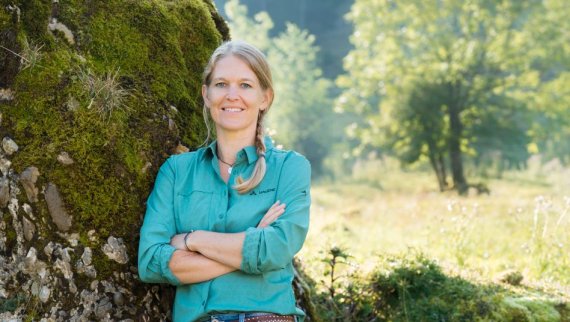 Discover more women from the world of sports