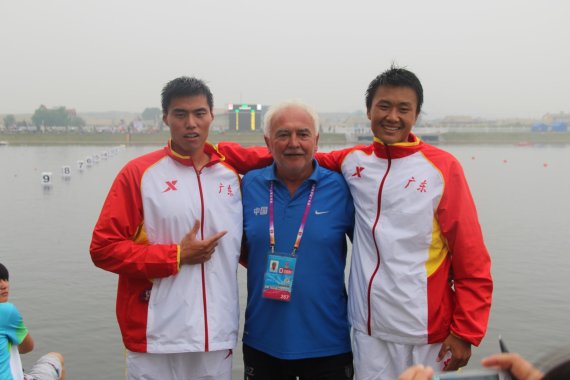 ISPO.com: Mr. Capousek, you were head coach of the Chinese Canoe Federation from 2005 to 2008. How did the sport develop during your tenure?
Josef Capousek: During my time as coach - and everyone in China agrees on this - the entire team had a very high level. Both the women and the men's kayak and canoe.
And what happened after you were rather rudely removed from your post shortly before the 2008 Summer Olympics in Beijing?
After my dismissal, unfortunately, the level went very much into the basement. For example, none of the men's boats qualified for the 2016 Olympics in Rio de Janeiro.
Coach in China again: "It was tingling again".
Now you are coaching in China for the second time. How did the collaboration come about after all, despite the problems?
It was actually quite funny. When my time as a coach in Italy came to an end, I first wanted to take a two-month vacation in China - meet friends, look around a bit. But word of my presence in China got around pretty quickly, and I immediately received inquiries from a few provinces asking if I wanted to work again. Well, then I got the tingling sensation again, and I couldn't say no. After my dismissal in 2008, the association didn't want me to work with them anymore, because it wouldn't have looked good to the outside world. I still advise the national team on a selective basis, but it's not a serious commitment.
So the association can no longer dictate anything to you...
I work directly for the provincial sports directorate. I am training with my team for the China Games 2017, which have a very high value in the country. I don't have anything to do with the federation anymore, although I have to say: I don't rebel that much either.
Have you become calmer?
A little calmer, yes, but I've also realized that the fault lay on both sides in 2008. I have to admit that I didn't understand the Chinese mentality back then. I wanted to get my head through the wall - and that didn't work. I understood one thing too late: To understand the country and its people well, you have to know the country's history. I always got along excellently with the athletes, but unfortunately things didn't go so well with the officials.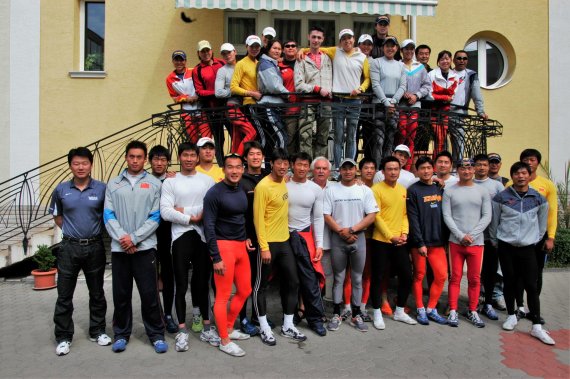 After all these years of experience in China, how would you assess the value of canoeing in the country?
I have always emphasized that China has enormous potential not only through its population but also through its opportunities. By that I don't just mean canoeing, but the sport as a whole. The first problem, however, is that in China everything always has to happen yesterday if possible. Patience is often a foreign word, but that is exactly what competitive sport needs. The second problem is the inadequate training of coaches, which means that no long-term structure can be built up.
How can the trainer situation be improved?
I also work closely with Wuhan University, where I have an honorary professorship and give lectures on coach education. This is how I try to make my contribution.
How to improve the performance of canoeing in China
Table tennis has become a popular sport in China, especially because the country has won many medals at the Olympics. Is such a transfer from competitive to popular sport also possible for canoeing?
A look at the successful disciplines is very helpful here. Gymnastics, water diving and table tennis all have one thing in common: promotion starts at an early age. But in canoeing and rowing, sightings don't start until the 16-year-olds. Then big, strong boys are selected, and in two years they have to be world champions. That can't work.
Sounds like a collision of classical training theory and Chinese five-year plan....
Of course, it took a while for the athletes to respond to the training - and, above all, to become more independent. In China, there is still too much commanding, communication is only one-sided. But for a trainer there is nothing worse than not receiving feedback. This is the only way to make training corrections in time. Criticism from the bottom up is not allowed. Especially since some athletes simply lack the attitude to the sport, because they are delegated to their role by the officials. Sport is then treated like a job in a factory: clock in in the morning, clock out in the evening. Motivation and love for the sport? Wrong. At least something is slowly happening, but it is a very arduous path.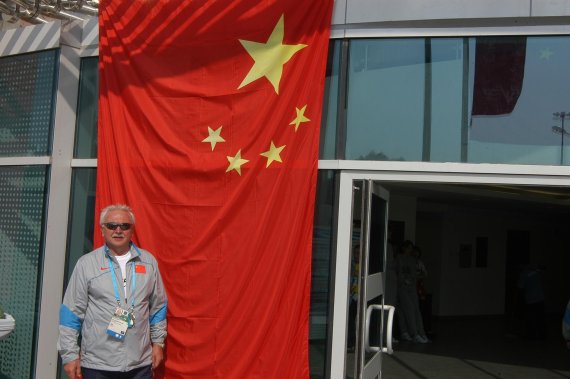 But aren't the issues of low self-reliance and obedience a general cultural feature in China?
Definitely, because to this day the Chinese are told what to do. There is always someone there to take the decision away from them. Of course, that carries over into sports. I'm certainly not calling for conditions like those in Germany, for example, but we have to find a Chinese way of improvement. Everywhere in China things are moving, the development is unstoppable - only in sports everything remains as it was 30 years ago. Sometimes I think the many officials are afraid of change, afraid of losing their jobs or having to work harder.
The biggest difference between China and the West
You've already gently hinted at the initial problems with the Chinese mentality. What do you see as the biggest differences between the West and China?
First of all, I only had three years before the Olympics and had to change a lot quickly. The officials were not so happy with that. Then there is the fear of losing face. A Chinese would never give you the answer: I don't know. That means that as soon as I corner someone with a question - even unintentionally - I always have to build them a bridge immediately so that they can get out of this situation. That means patience and time. I didn't have either!
What did you wonder most about during your first time as coach of the Chinese Canoe Federation?
Oh dear, there were so many things. At breakfast, for example, there was always a sports policy lecture, with an appeal and an orientation to the left and right. At lunch, the same thing happened again. Then in the evening, watching the news together and talking about domestic politics. I kept this to a minimum and used the time more sensibly for regeneration. That I made myself with these actions no friends with the functionaries, was naturally also clear. I still try to drive such processes forward, but a little more slowly and with more tact.