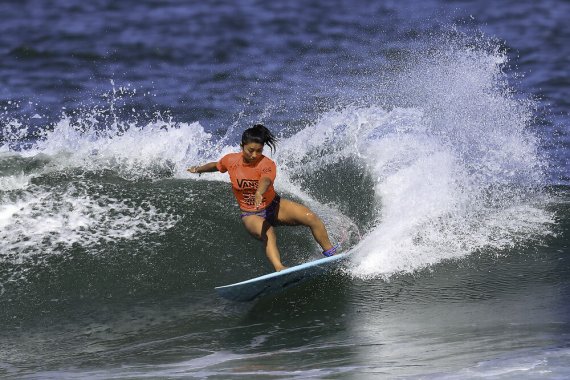 At the 2020 Olympics in Tokyo, for the first time surfers are competing for medals. ISPO.com presents the new Olympic disciplines in a series.
In total, two surfing competitions will be held at the 2020 Olympic Games in Tokyo.
Men's Shortboard

Women's Shortboard
Four athletes will be in the water at the same time and each will have 20 to 25 minutes to show their skills. The two highest scores indicate the overall score of an athlete. After each surfed wave a jury evaluates the results and awards a grade from one to ten with two decimal places. Decisive for the evaluation are among other things the degree of difficulty, the speed and the flow of the respective manoeuvre.
Only one athlete is allowed to surf a wave at a time. Whoever is closer to the wave's peak has the priority on the wave.
The original idea of surfing on artificial waves was discarded. Instead, the surfing competitions will take place at Tsurigasaki Surfing Beach in Ichinomiya, about 65 kilometers outside of Tokyo. There is room for a total of 6000 spectators.
When exactly the competition starts depends on the wind conditions. In order to ensure the most perfect conditions possible, a total of 16 days during the Olympic Games are possible as a holding period. Once the competition has started, it should be held within two days.
A total of 20 men and 20 women will participate in the competitions. One spot each is reserved for host Japan. Further starting spots have been and will be awarded at the following tournaments:
Pan American Games 2019 (1 man, 1 woman)

World Surf League 2019 (10 men, 8 women)

ISA World Surfing Games 2019 (4 men, 4 women)

ISA World Surfing Games 2020 (4 men, 6 women)
Each National Olympic Committee may nominate a maximum of two men and two women.