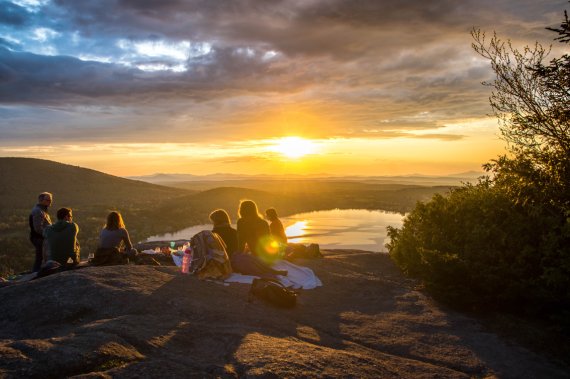 The two organisations are curating a collection of inspirational images that showcase what the outdoors means to people around the world and are asking the public to contribute.
The Unsplash #itsgreatoutthere collection will be created from submissions made by outdoor enthusiasts. Members of the public can enter as many photos as they like between now and 11:59pm (EST) on 26 January. All images will be reviewed by the Unsplash editorial team and those that are approved will appear on the #itsgreatoutthere collection page. In addition, the Unsplash and #itsgreatoutthere teams will select 10 photos from that collection, which will then be showcased on #itsgreatoutthere's social media channels as well as Unsplash's own Instagram, Facebook and Twitter accounts. They will also feature on the Unsplash homepage, which gets viewed more than the cover of the New York Times.
Andrew Denton, secretary general of the It's Great Out There Coalition, comments: "We all know that good photographs can brilliantly capture a moment, a feeling or a location – or even all three. The main objective of the #itsgreatoutthere campaign is to persuade more people to explore the outdoors and the use of imagery will play a big part in that. So, we're delighted to work with such a great community like Unsplash, which will help us reach a new audience with positive messages.