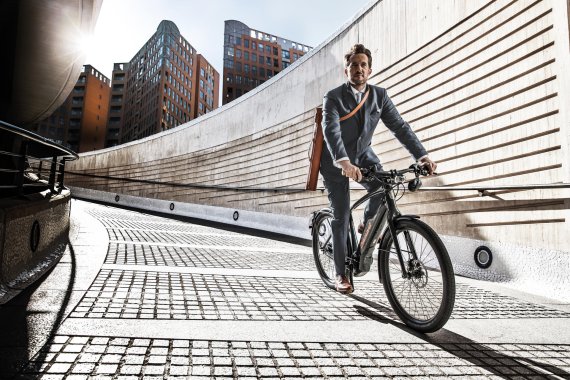 An Overview from our E-bike Experts:
Diamant: Anja Schmidt-Amelung, Brand Manager
Bosch eBike Systems: Tamara Winograd, Head of Marketing and Communication
Absoluts – Bikes and More: Bernd Welponer, CEO
TQ: Reiner Gerstner, Chief Marketing Officer TQ Group
Trek: Urs Keller, Sales Manager
Rotwild: Maud von Hoff, Brand Manager
Diamant: Electric Bikes for All
Anja Schmidt-Amelung is Brand Manager at Diamant , the oldest German bicycle company. The first bike to bear the name "Diamant" rolled off the production line back in 1895. Today's product focus is on e-bikes, city bikes and retro bikes. The brand now belongs to Trek.

"Our cheapest e-bikes start at 1799 euros. For lifestyle and performance bikes and s-pedelecs (up to 45 km/h), the prices are more like 5000 euros. As far as I know, most of the bikes we sell go for between 2000 and 3500 euros. 
There is a physical price point at 2000 euros. However, we also offer extremely high quality bikes below that, but there is a trade-off in comfort for the cheaper models. Of course we understand that not every customer is in the kind of situation where they can simply go and spend 2000 euros or more on a bike. That's why it's so important for us to offer high quality e-bikes below that amount as well. If you want something really high quality, you shouldn't spend less than 2500 euros. Aim for 3000."
E-bikes and e-MTBs with Bosch engines
Reutlingen-based Bosch eBike Systems came into being in 2009 as a start-up within the Bosch Group. Since then, it has developed to become the worldwide market leader in the premium segment. More than 70 leading bicycle brands worldwide put their trust in Bosch components. Tamara Winograd is Head of Marketing and Communication at Bosch eBike Systems.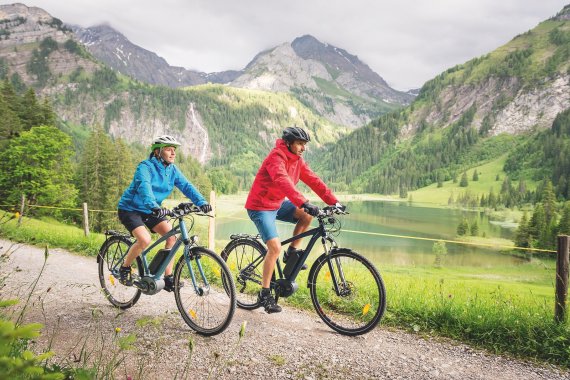 "Just as it is the case with all technical products, the price varies depending on the specific requirements placed on that product. Performance, quality, design – different factors play a role here. With e-bikes, we're talking about a high quality product, technically speaking, which comes with requirements relating to development and service, for example, that are totally different to 'normal' bicycles because of their complexity. All of its components have to be designed for intensive use and a higher speed. All of this impacts the price structure.
According to the 2016 E-Bike Finder study, the average price for an e-bike sold in Germany was 3,287 euros. The study took into account a total of 2,556 different e-bike models from a total of 80 manufacturers. Of those, the cheapest e-bike was 1,199 euros and the most expensive was 14,999 euros. This shows that prices are just as varied as the different design options. We recommend that customers do extensive research prior to purchasing a bike, and that they consider how they want to use the e-bike. This makes deciding on the right e-bike easier."
Retailers: Use determines the price of an e-bike
Together with his wife, Nicole, Bernd Welponer manages the cycle business "Absoluts – Bikes and More". The company, located in Prien am Chiemsee, employs ten workers. The business also includes the company's affiliated online shop . In addition, both have their own bike rental. The focus is on e-bikes.
"The question of how much an e-bike could cost does not carry a simple cut-and-dry answer. Most customers plan to spend between 2000 and 3000 euros for an e-bike. The customers who end up coming to us are usually a totally new group of buyers. In terms of mountain bikes, most of them do not own a highly modern MTB.
For those converting from sporty mountain bikes to e-bikes, customer plan to spend around 1000 euros more compared to a 'normal' bicycle.
For e-MTBs, customers should be prepared to spend between 2500 and 3000 euros for a hard tail and between 3500 and 4500 for a full-suspension e-mountain bike. Here there is no compromise in terms of components."
TQ: Starting out with an e-bike for 2000 euros
Reiner Gerstner is currently Chief Marketing Officer of the TQ Group. He previously served as CEO of the Oberalp Group, and also worked for Salewa and Dynafit. He considers e-bikes the next big thing. TQ Systems offers electric engines for e-bikes in the premium segment.
"Just like in 'real life', there are a range of user profiles we need to come up with tailor-made solutions for. I am personally against cheap products. That's where compromises need to be made in terms of technical and safety equipment, which detract from the experience.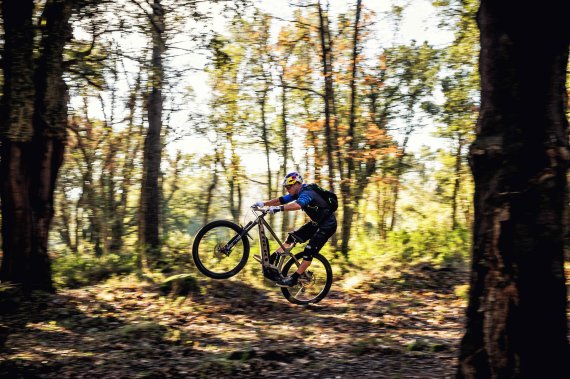 I consider starting prices around just under 2000 euros. There is no upper price limit since the desire for differentiation also has no limits. My personal rule of thumb is that customers should plan to spend 2k euros more for an e-bike than they would for a bike with no engine."
Trek: E-MTBs starting at 2500 euros
Trek is the one of the world's largest bicycle manufacturers. The company was founded in the US in 1976. The Trek brand has its focus on sports bicycles, both in terms of MTB and racing bikes. Urs Keller is Sales Manager for Trek in Germany, Austria and Switzerland.
"Amazingly, the MSRPs are going up. Customers shopping for e-bikes suddenly have a completely different budget; 2500 or 3000 euros is totally normal. I think this is down to the fact that the range of use for these bikes is so much greater. The question will be how big the range of use is for the money spent.
Below that, 2000 euros is a critical price point. But for our e-MTBs if makes no sense to go along with that. For us, 2500 to 3000 euros is the right sort of range to aim for. People are willing to spend more for quality. The tendency to buy with a longer-term perspective is greater for e-bikes. 
And that's where specialist shops come back into play. After all, if you want to enjoy a bike for a longer period of time, you have to take care of it. It's great when a service reminder pops up on the electric display.
Leasing is also becoming a big thing. With leasing, price barely plays a role anymore. The bike could even cost 6000 euros."
Rotwild: Costs for e-MTBs could be higher
Brand Manager Maud von Hoff works at Rotwild. The Dieburg-based company has around 30 employees, specializes in (e-)MTBs and is rooted in the premium segment.
"Customers are prepared to spend for the right performance. This is just as true for e-MTBs as it is for traditional MTBs. Customers shouldn't necessarily choose the cheapest model if they want to buy an e-bike.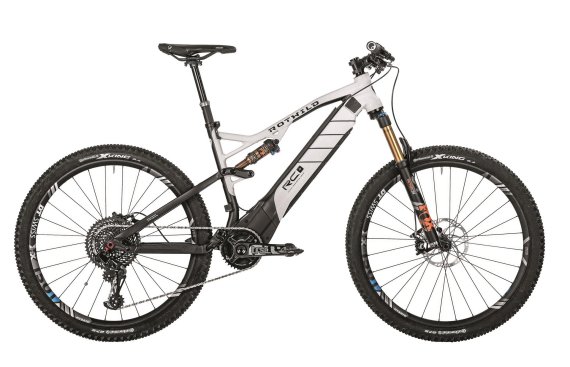 It's not just the engine that makes up an e-bike. The components are important as well. The engine power means more wear and tear on these parts. This means the entire bike should be designed to support an e-system. For example, we work with components that are optimized for e-bikes in our e-MTB range."