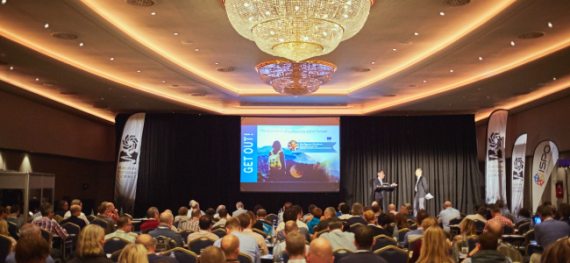 The European Outdoor Group (EOG) has announced the first keynote speakers for the European Outdoor Summit (EOS) 2018 in Malmö on 19 and 20 September under the theme "The Outdoor Industry - A Progressive Business Sector".
Liselotte Engstam, chair at Digoshen and digitalization consultant of the European Commission, will speak on the topic "Leaders in a Digital World". In her presentation, Engstam will shed light on how managers can take the important step into the digital age.
In addition to Engstam, the European Outdoor Group has won Magnus Welander, CEO of the outdoor transport specialist Thule. In his presentation "From Helping to Bring Stuff to the Trailhead - to Joining the Fun" Welander will trace the transformation of the Thule Group from a pure transport company to a sports and outdoor brand.
A preliminary schedule for the European Outdoor Summit can be viewed here. Tickets for the event are still available until 27 July at a discounted price on the EOS homepage.