Headphones in your ears and off to the park: running is simply better with the right music. Rhythm and melody act like a natural turbo, the motivation is right, the mood rises and with it the performance. The inner bastard is buried deep under the pleasant sounds that penetrate the brain from the in-ears. Keep on running, because with music, slacking off is not an option.
But be careful: not every type of music is suitable for running. There are a few things to keep in mind when choosing the right songs: If you're a passionate ballad lover and put songs like "My Heart Will Go On" by Celine Dion or "Another Day in Paradise" by Phil Collins on your workout playlist, you'll probably wait in vain for the desired motivational boost.
Many people know this: the workout is about to start and you feel tired and sluggish. This is mainly due to the so-called vagotonia, in which our body is put into a kind of resting state by the autonomic nervous system. Pulse and blood pressure are lowered and the body is otherwise occupied, mostly with digestion and regenerative processes. Music now stimulates our system anew. We are thus mentally and physically more ready to take up the upcoming training. This is also confirmed by a study of several sports scientists, including Marcelo Bigliassi from Brunel University in London, which was published in 2015 in the "Journal of Strength and Conditioning Research". According to this study, music before training means a measurable increase in performance.
To really get going, we should first and foremost choose powerful songs that sweep us along and motivate us. Heavy metal, house, rock or techno - the music genre doesn't really matter. The important thing is that you like the songs. As the sports scientist Matthew Biagini and his colleagues were able to prove in a study published in 2012 in the "Journal of Strength and Conditioning Research", self-selected music that we like has a significantly higher effect on our performance than externally prescribed music. So whether you prefer to rev yourself up with the "Rocky" soundtrack or favor the thumping bass of a David Guetta song is up to you. What counts are the happiness hormones that are released in us when we listen to familiar melodies and which soon have a positive effect on our health.
By the way, positive memories that we associate with certain songs can also be of great advantage here. For example, if you set a new personal record during your last fitness workout to a special song, you will also feel the motivation of the track during your next fitness workout. There are plenty of examples here, from all areas of life.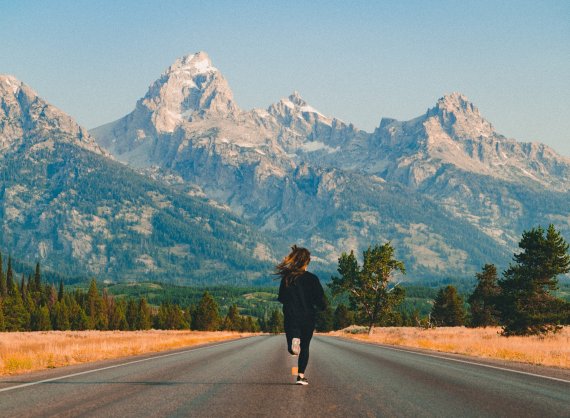 The beginning is made and we are in the middle of the fitness training - now endurance and stamina are required. Here, too, the right music can give you additional strength, or rather the right beat of the music. While at the beginning it was all about good mood and a good portion of motivation, there is now another aspect: In order for the music to have a positive effect on our performance, the songs should now be adapted to the running speed. Hammering techno beats with 150 or more beats per minute are completely unsuitable for a quiet endurance run. For beginners who are just starting to run, it is advisable to select songs in a range of 110 to a maximum of 130 BPM in order to keep the step sequence and beat as synchronized as possible.
Songs like "Wes" by Fritz Kalkbrenner or "Superlove" by Avicii feat. Lenny Kravitz provide an optimal beat - and thus form the perfect jogging background. For shorter runs with a higher tempo or interval methods, songs with a faster frequency such as "The Rockafeller Skank" by Fatboy Slim or "Pump it" by the Black Eyed Peas are of course also in order. Towards the end of the run, slower tracks help you come back down meter by meter.
For anyone who's been craving a proper fitness workout, here are our top jogging playlists to jog to.
⦁ Survivor "The Eye of the Tiger"
⦁ The Subways "Shake! Shake!"
♪ Fritz Kalkbrenner, "Wes" ♪
⦁ Alex Claire "Treading Water"
♪ Ed Sheeran, "Sing" ♪
♪ One Republic, "I Lived" ♪
♪ Faithless, "Insomnia" ♪
⦁ David Guetta, Nicki Minaj & Afrojack "Hey Mama"
Cash Cash "Surrender"
⦁ Empire of the Sun "Half Mast"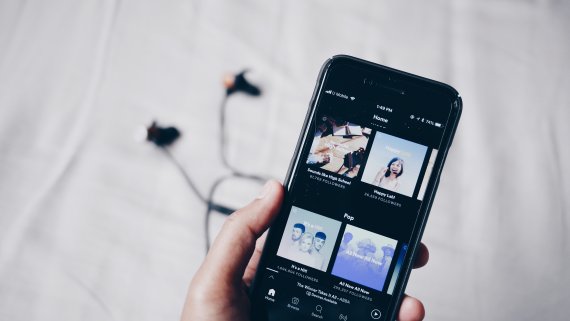 The influence of the rhythms can also be used after fitness training. What initially had an exciting effect on the autonomic nervous system is now supposed to have a calming effect. To achieve this, calm melodies are called for. With their help, pulse and respiration can return to their original state much faster, which also has a positive effect on the regeneration processes and thus on our health.
Of course, personal taste always plays a role in the effect of music. Some techno fans tend to get excited by soft songs, so they are unlikely to achieve the desired effect. The individual feeling for the appropriate sounds hardly deceives us. You should only try it out, because the right music is worthwhile in terms of our well-being and the training effect.
Even during the workout, the right beats ensure an increased willingness and ability to perform. However, according to the aforementioned study, which takes the 5km run as an example, it is remarkable that music apparently only has a measurable effect on our performance at the beginning. When listening to our favorite songs, the brain initially associates positive sensations or memories, and our mood lifts significantly. Thanks to this endorphin release, pain tolerance also increases, so that we perceive efforts less intensely. However, the initial euphoria gives way to more dominant physical symptoms as the training progresses. If the load and intensity increase significantly, our body focuses more on the exhaustion signals again and the influence of the music decreases.