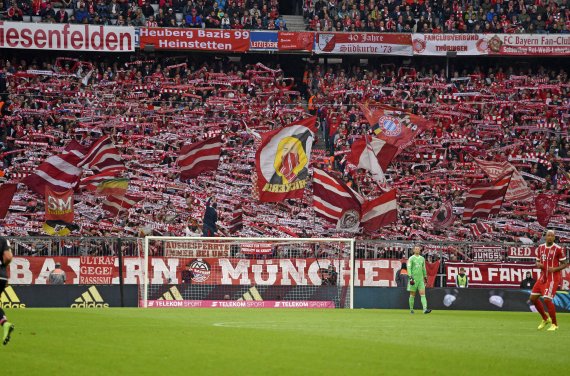 No other employee of a sports club works so closely with the fans as a fan rep. As an all-round specialist he coordinates, for example, safety regulations, signing sessions, and away-game travel. Thus a very broad job description, where it's not just about being a hardcore fan or a mediator.
Recruiting consultant Gunther Schnatmann explains from experience what is expected of a fan rep and which characteristics qualify applicants particularly well for this job.
Being a fan rep is no longer all that exotic a job nowadays. Clubs in the upper three soccer divisions in Germany are required to have a fan rep. Organized fans are of a special breed, especially within soccer, and particularly the ultras.
This is why the DFL (German Football League) handbook insists on fan reps: "Above all stands the critically important requirement that the potential fan rep is well-known to a high extent in the corresponding fan scene, is almost universally accepted, as well as possessing a very good knowledge of the target group."
Former players, who either don't want to or can't follow a career as a coach or manager, are naturally the best known. Followed by former presidents of fan clubs. Of course, there are also other possibilities.
Borussia Dortmund's fan rep, Sebastian Walleit, studied social work as a dedicated BVB fan and wrote his dissertation on subcultures. After an internship semester at the BVB, he went on to work at Dynamo Dresden and then secured the vacant fan rep position in Dortmund.
Sebastian Walleit of the BVB has almost the ideal prerequisites with his practical experience and his studies. The DFL insist on beginners from the athlete and fan scenes "when dealing with people, having the acquired basic knowledge of pedagogy, psychology and sociology, above all relating to group dynamic processes. The ability to communicate, above all in a group as well as in public."
That sounds really demanding. Broken down in terms of the job, that means: Potential fan reps must have a ready tongue. They must have already led discussions and know how to react to people, pick up on their questions and problems, and finally win them over.
Staff expert Schnatmann: "You need the right personality for that; you should be able to have fun with the people, in any case. A lot of basic knowledge about pedagogy and psychology can be acquired from courses at various academies and community colleges. Jobs before and during a degree can be useful. Jobs in which you have worked with challenging people – whether as a year doing social work, as a call center employee or also as a waiter."
The DFL is plain and clear – fan reps should behave in a "reassuring, calming, objectively professional manner in situations of stress and conflict."
BVB fan rep Walleit once described his previous job in Dresden as, "a brutal job, including personal threats and violent assaults." The fact that he and his many colleges still enjoy their jobs despite some negative experiences is partially due to having "thick skin."
Recruiting consultant Gunther Schnatmann explains: "A good fan rep knows that any verbal attacks are not aimed at him personally, and doesn't get involved. He looks over everything and knows that the fans are generally enormously important for the emotional atmosphere, and carry the club in good and bad times. That's like in a family, where a good mother and a good father love all the children, even if sometimes they run riot..."
Speaking of "mother": "The fan rep" naturally isn't just confined to men. Women are actually being hired more and more often. Due to often serving as a counterbalance when working with fans, ultras often increase their inhibitions in their presence. Furthermore, female fans feel more at home if their point if contact is likewise a woman.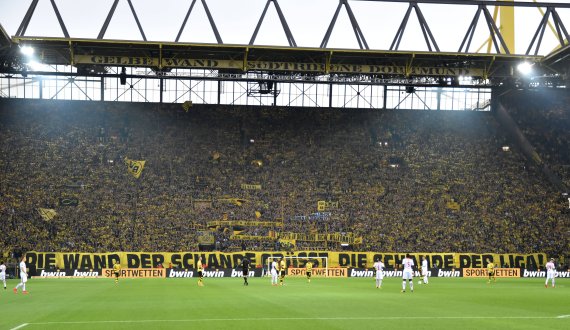 What's rarely known publicly: In the German Football League, stadium bans are generally executed in collaboration with the fan rep! The fan rep must therefore be able to assess which prominent fans from which groupings must be shut out of the stadium for at least a short while, as a final consequence for certain behavior.
Therefore, a sense of responsibility for safety has the uppermost priority in the daily work routine, and also amongst the job requirements. The fan rep must be able to assess how, when, and by whom the peaceful fans and the entire operation of the game could be endangered.
In practice, they regularly take part in security talks with that in mind, communicating constantly with security staff, police, and colleagues from the "opposition" clubs. The reps also regularly take part in appropriate courses and seminars by the German Football Association (DFB).
Even if an applicant had the ideal profile – they were the former fan club chairman who had studied psychology and helped out in a complaints call center – they would still need a part-time job as a security guard.
What many people don't know: The fan rep is also a small travel agent, or rather, they organize appropriate service providers. They're heavily involved in fan trips to domestic and international matches, have to also sort out the ticket allocation and – with regards to safety – "filter" the optimal access routes.
This also means basic knowledge of business, and on an international level, being able to speak English at the very least. Not to mention knowing how to use the appropriate software, above all Excel.
The position just demands it. Besides their office activities, fan reps are required above all outside of their active working hours: at weekend games, at evening fan meetings, afternoon meet-and-greets with players, or at fan soccer tournaments during the holidays.
Staffing expert Schnatmann knows: "Working hours are where the wheat is separated from the chaff. Young professionals interested in sports nowadays are rarely prepared for painstaking work after office hours and on weekends. But the fan rep really does have the most extreme working hours. Like a police officer, a bus driver, or a nurse. Everyone must be aware of that. Those who actively say that they are completely flexible when applying will already have one hand on the trophy.
An article by Gunther Schnatmann, recruiting consultant (schnatmann media), career coach, and media trainer