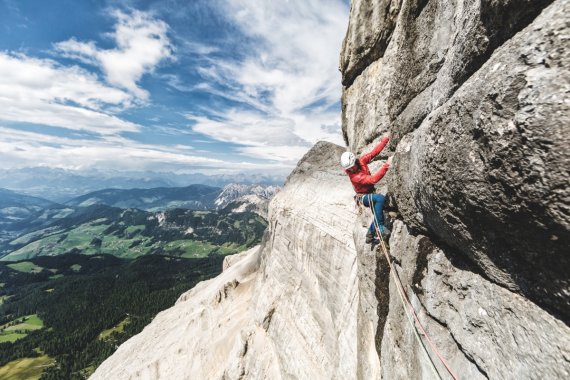 The current raffle offers the unique chance to experience SALEWA in ultimate action during a four-day alpine climb- or alpine tour – Equipment inclusive!
Routed by local mountain guides the tour will lead whether to the "Get Vertical Base Camp" in San Martino di Castrozza (Italy) or to the Alpine-Tour-Camp in Obergurgl (Austria). Four days of action-packed adventures is what is waiting for the raffle's winners: at a whim, the daily agenda will be climbing, hiking and exploring the area, according to the individual fitness levels. The evenings will be the perfect setting to share the just experienced adventures with all the camp attendees, make venturous plans for the next day and feel real mutuality. Whether in a hotel, on a cozy mountain hut or in a tent under the plain sky: Each daily closing features another highlight for sportive and inspiringly exchange among the participants and the coaches, representing their domestic countryside. The common goal for all camp attendees will be to get back home with new friends, a unique adventure and tons of exciting stories – a real Pure Mountain experience.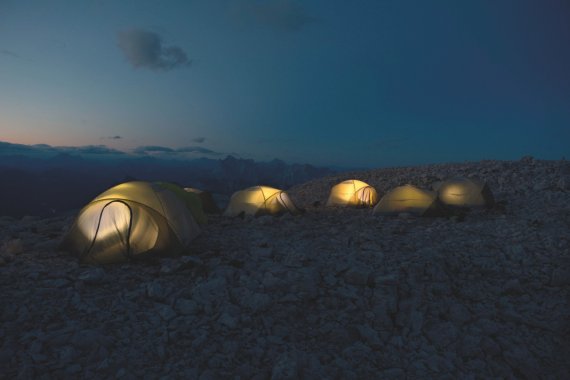 Visit the website getvertical.SALEWA.com, register and join the raffle. A jury chooses ten winners for each destination. The prize is the participation in a four-day Get-Vertical adventure including appropriate equipment from SALEWA.
According to their skills, experience and personal preference, the Get-Vertical attendees will be invited to one of the mountain locations. During the four-day trip, participants will be accompanied by local guides. You will sleep in a hotel for one night, in a mountain hut and in a tent on a mountain right next to the sky for the last night. If you are not among the happy winners to enter Get Vertical, you still get the chance to win one of SALEWA's products out of the brand-new summer collection 2018. Have a look and take your chance to win one of the selected products.   
Events:
Obergurgl Alpine Tour
August 2nd  –  August 5th 2018
San Martino di Castrozza, Alpine Climb
August 30th  – September 09th 2018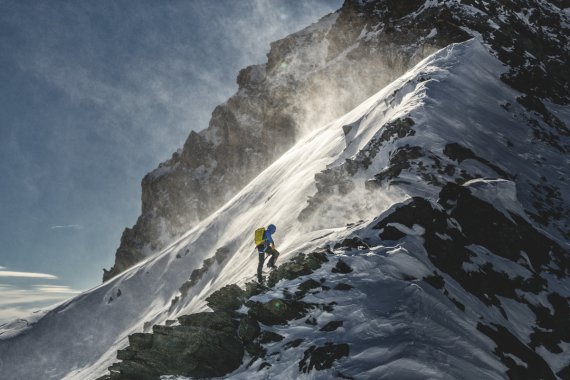 Participate and don't miss your chance to spend four days in the Alps with SALEWA and Bergwelten!  Explore your limits and discover your Pure-Mountain-experience with SALEWA.
Participate now:
getvertical.salewa.com
raffle runtime:
June 11th – July 15th 2018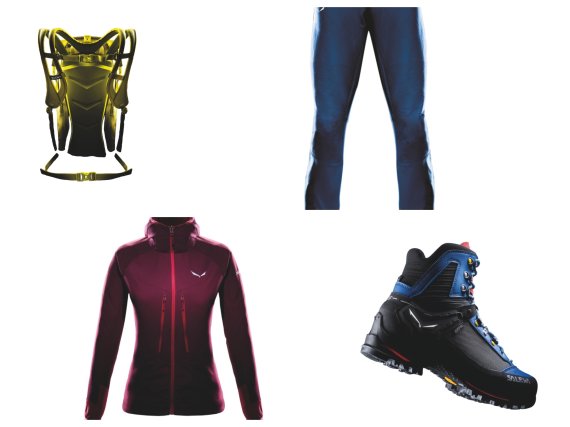 Live your dream: Get vertical!
Whoever is excited by the mountains and their very magical aura is also somehow in search of oneself. To climb a summit means to accept a challenge, to find out your own limits and experience the nature's elemental force. The peak experience, the exalted feeling of having reached a goal and in the meantime to set new goals, is the invaluable reward of this trip. Conquered mountain summits are highly addictive and stimulate your passion for more and more intensive mountain experiences. Join a real adventure and allow yourself to be taken in by their overwhelming force. Create unforgettable memories, which will be part of your identity for a long time. The crucial question is not about where you are going, but how to get there? And where to go on afterwards? Experience yourself and get to know your exploration-instincts. Get vertical!